AirBaltic Adds Three More Routes To Tenerife South
Latvia's airBaltic is this autumn adding three new routes to Tenerife South Airport in Spain's Canary Islands from its bases in Tallinn, Vilnius and Tampere.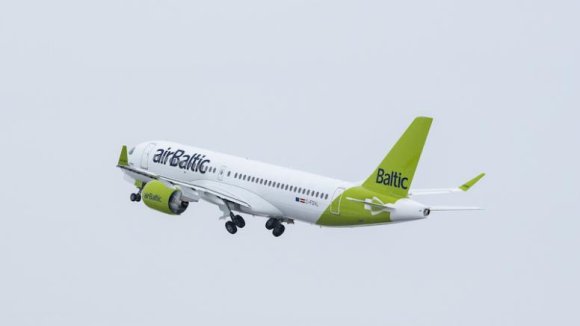 Latvian carrier airBaltic is expanding its offering to Tenerife South Airport (TFS) in Spain's Canary Islands, adding three more routes to the airport.
AirBaltic started operating from its Riga Airport home base to TFS 3X-weekly in September 2021 with an Airbus A220-300 aircraft. The airline says it will now launch routes to TFS from its three additional bases.
From Oct. 30, airBaltic will open service from Tallinn Airport in Estonia to TFS, flying the route 2X-weekly. The following day, it will launch 2X-weekly flights from Vilnius International Airport in Lithuania to TFS.
From Nov. 1, the carrier will start service from Tampere-Pirkkala Airport in Finland to TFS, also operating 2X-weekly.
The routes will be flown with A220-300 aircraft.
The airline says in a statement that Tenerife has "been a popular choice among travelers."
It says the new routes mean "even more people will have the chance to discover this sunny and sought-after destination," noting that the island offers "a wide range of activities such as water sports, hiking and nightlife."
AirBaltic flies to more than 70 combined destinations from its bases in Riga, Tallinn, Vilnius and Tampere.
This article was originally published on aviationweek.com.