WestJet To Launch Exclusive Winnipeg-Atlanta Route
Canadian airline WestJet's new Winnipeg-Atlanta service, flying from September 6, will make it the only carrier to operate the transborder route.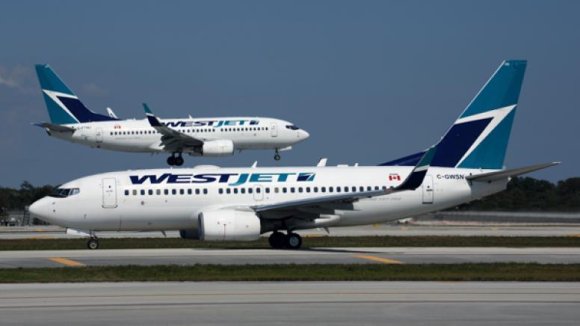 Canada's WestJet will open service between Winnipeg Richardson International Airport (YWG) and Hartsfield-Jackson Atlanta International Airport (ATL), becoming the only carrier to operate the transborder route.
The service will commence on Sept. 6 and be operated 5X-weekly. WestJet will also be the only airline to connect Vancouver International Airport with ATL when it kicks off a 4X-weekly service between the cities from May 17.
Winnipeg is the capital of Manitoba. The provincial government is "providing $5 million to support the new route," YWG says.
"As the only airline providing direct connectivity between Winnipeg and Atlanta, WestJet's service between the two cities will stimulate business and leisure travel with broadened access from Winnipeg to the world with one-stop connectivity," WestJet CCO John Weatherill says in a statement.
WestJet notes passengers will be able to connect to 50 destinations served from ATL by Delta Air Lines via the Canadian carrier's codeshare accord with the Atlanta-based SkyTeam member.
The airline says it has "seen consistently strong demand for transborder travel" from Winnipeg, citing the successful YWG-Los Angeles International Airport service it launched in October 2022.
YWG notes in a statement that passengers originating in Winnipeg can utilize the airport's U.S. Customs and Border Protection pre-clearance facility, enabling connections to Delta flights at ATL as if the passenger were traveling domestically.
"The wide range of flights available out of Atlanta will create countless [connection] possibilities," YWG CEO Nick Hays says. "This route will allow anyone traveling from Winnipeg to seamlessly access countless options, benefiting everyone who lives and works here."
This article was originally published on aviationweek.com.