Routes In Brief: Rolling Daily Updates (W/C May 15, 2023)
The latest new route announcements, schedule changes and codeshares.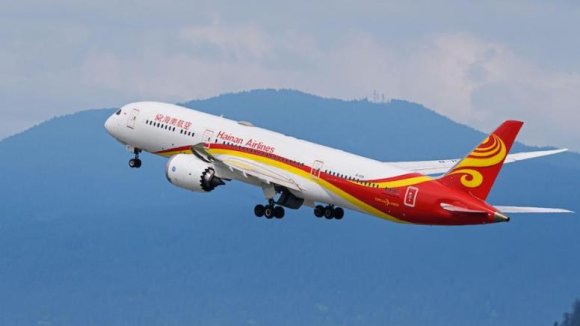 May 19
Western Australia (WA) will welcome a new airline starting July 10 when Nexus Airlines begins its first commercial service. The carrier, which is owned by Aviair, has received more than AU$4 million ($2.7 million) from the WA state government to operate inter-regional routes. The government granted Aviair a monopoly right to assist in the establishment of the regional network in 2019 and has now committed the funding over four years until June 2027. Nexus Airlines will run direct services between Geraldton and Perth and two multi-stop flights: Geraldton-Karratha-Port Hedland-Broome and Broome-Kununurra-Darwin. It will operate five 76-seater De Havilland Dash 8 Q400 aircraft.
---
Icelandair has launched a nonstop seasonal service from Reykjavik to Detroit (DTW) with flights four times a week on Monday, Tuesday, Thursday and Friday through October. The flight time from Iceland to DTW is approximately six hours, with connections available at Icelandair's Keflavík hub to more than 25 destinations. "These new flights will open the doors for inbound and outbound travelers to make Detroit a relevant gateway in our network, boosting tourism and trade to and from the Motor City," Icelandair President and CEO Bogi Nils Bogason said.
---
U.S. carrier Breeze Airways has this week commenced five new routes from Richmond, Virginia. Jacksonville will be served 4X-weekly, while three flights per week will be offered to Los Angeles and Providence. The LCC also plans to serve both Long Island and Cincinnati twice a week. "Breeze first began operating from Richmond in July of 2021. As we approach our second birthday on May 27, it's incredible that we have grown to 13 total destinations since then," said David Neeleman, Breeze Airways' founder and CEO.
---
Thai AirAsia plans to launch a new route to Sri Lanka from July 9, operating Bangkok Don Mueang-Colombo four times per week. Flights will be offered every Monday, Wednesday, Friday and Sunday. According to OAG, the LCC will become the sole operator of the route.
---
May 18
Hainan Airlines is restoring a second route to Brussels Airport (BRU). The Chinese carrier already serves Belgium's capital from Beijing Capital, but will also begin flying from Shenzhen next month. Flights will commence on June 21, operating twice a week on Wednesdays and Sundays using Boeing 787-9s. Hainan first launched a Shenzhen-Brussels link in March 2018, but service was suspended at the start of the pandemic. Speaking to Aviation Week in April, BRU's Director of Aviation Development Léon Verhallen said the airport expects traffic to hit more than 90% of pre-pandemic levels this summer season, boosted by the resumption of flights from Asia.
---
U.S. carrier Avelo Airlines has commenced operations from Brownsville South Padre Island International Airport, Texas. Flights to Burbank and Orlando will each operate twice a week on Wednesdays and Saturdays using 737s. Although Avelo is based in Houston, Brownsville becomes the LCC's first destination in Texas. The move expands the airline's network to 44 destinations spanning 24 U.S. states.
---
Canada's Porter Airlines has launched its inaugural flights between Ottawa International Airport and Charlottetown Airport, marking the start of year-round service. Initially, the nonstop route will begin with 11 weekly flights, which will then increase to 14 round trips per week during the peak summer season. Starting from Oct. 29, daily service will be offered throughout the winter months. Porter will deploy a 78-seat De Havilland Dash 8-400 aircraft on the route.
---
Fresh from launching flights to Chicago, Air Serbia has opened another two routes. The carrier will connect Belgrade with Cologne Bonn Airport, Germany, and Gothenburg Landvetter Airport, Sweden, three times per week year-round. Flights to Gothenburg, Air Serbia's second destination in Sweden, will operate every Monday, Thursday and Sunday, while the airline will serve Cologne on Tuesdays, Thursdays and Saturdays.

---
May 17
Nonstop flights between Belgrade and Chicago have resumed after a 30-year hiatus. Air Serbia will operate direct flights twice a week on Wednesdays and Saturdays, with plans to increase the frequency to 3X-weekly flights starting from June 12. The route will be served by an Airbus A330-200 aircraft. Chicago becomes the airline's second U.S. destination, alongside New York City.
---
Canada's Flair Airlines has announced the addition of Punta Cana, Dominican Republic, to its network. Starting in October, the Calgary-based LCC will offer direct flights from Toronto Pearson International Airport, Ottawa International Airport and Region of Waterloo International Airport. Service from Toronto will be daily beginning Oct. 30, while flights from Ottawa start on Nov. 1 and will be 2X-weekly. The Kitchener-Waterloo route commences on Dec. 15 and will also be served twice a week. "Expanding our network into the Caribbean is an important part of our growth strategy," Flair President and CEO Stephen Jones says.
---
Indian airline Star Air has begun operating revenue flights with its first Embraer E175 aircraft. The inaugural flight operated from Bangalore to Hyderabad, Jamnagar, and back to Bangalore. Star Air serves multiple destinations across India, many of which are part of the government's UDAN connectivity scheme. It has leased four E175s, adding to its existing fleet of five ERJ145s.
---
AirAsia Malaysia has operated its inaugural flight from Kuala Lumpur to Kertajati in West Java, Indonesia. The new route launch marks AirAsia as the first LCC to fly internationally to and from Kertajati post-pandemic. Kertajati International Airport is Indonesia's second-largest airport and serves as a main hub that connects travelers to Greater Bandung, Cirebon and its surrounding areas, West Java province and parts of Central Java. The Kuala Lumpur-Kertajati route will be served twice a week on Wednesdays and Sundays.
---
Australia's National Jet Express (NJE) has secured a contract to provide services for mining operator BHP Mitsubishi Alliance. The airline will initially procure two Bombardier Dash 8-Q400NG aircraft for Queensland. It will also establish a "significant new operational base" in Brisbane to support the expansion of its services. Regional Express, the carrier's owner, says NJE will start operations from July 1.
---
May 16
Finnair has announced plans to reintroduce flights to Stockholm-Bromma Airport starting from Oct. 29, aiming to enhance Nordic connectivity. The Finnish carrier will operate flights from Helsinki to the Swedish airport twice per day from Monday to Friday, with an additional Sunday evening service available. The airline will become the sole operator of flights from Helsinki to both Bromma and Arlanda airports in Stockholm.
---
Kuwait's Jazeera Airways plans to introduce a 2X-weekly route to Shiraz, marking its second destination in Iran after Mashhad. The flights from Kuwait City to Shiraz are scheduled to run on Sundays and Wednesdays, starting from June 4. "Iran is an important part of our expansion plans, and we are looking forward to flying to more destinations in the country in the near future," CEO Rohit Ramachandran says. The CEO adds: "By starting direct flights to different cities in Iran, we offer passengers from Kuwait, especially the large Iranian community, better connectivity to the country." Earlier this month, Jazeera Airways announced a new 2X-weekly route to Tivat in Montenegro, starting May 28.
---
Air Serbia has commenced a nonstop service between Belgrade and Cairo. The Serbian national airline will fly to the capital of Egypt three 3X-weekly, every Monday, Wednesday, and Friday. The carrier also offers charter flights to Hurghada and Sharm el-Sheikh.
This article was originally published on aviationweek.com.