Bangladesh Denies UAE Carriers' Request for Fifth Freedom Rights
Authorities in Bangladesh have rejected a proposal to grant fifth freedom rights to United Arab Emirates-based airlines.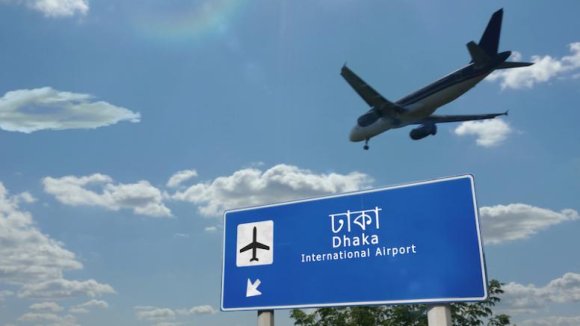 The Civil Aviation Authority of Bangladesh (CAAB) has rejected a request for fifth freedom rights by carriers from the United Arab Emirates (UAE) during a two-day bilateral discussion.
Fifth freedom rights allow an airline to carry passengers from its home country to a second country and then onward to a third country. However, Bangladeshi authorities opted not to grant the request amid concerns it would hinder the growth of local airlines.
"Implementation of the fifth freedom of air rights will not be possible," a short statement released by the CAAB says.
In addition, both parties agreed to maintain the current flight frequency between destinations in Bangladesh and the UAE due to ongoing construction work on the third terminal at Dhaka's Hazrat Shahjalal International Airport. The UAE's General Civil Aviation Authority had hoped to increase the number of weekly frequencies permitted.
According to data from OAG Schedules Analyser, the Bangladesh-UAE market is currently served by five UAE-based carriers: Air Arabia, Air Arabia Abu Dhabi, Emirates Airline, Etihad Airways and flydubai. Together, these airlines offer 104 round trips per week. Additionally, Wizz Air Abu Dhabi is looking to enter the market.
Bangladeshi carriers US-Bangla Airlines and Biman Bangladesh Airlines also link the countries nonstop, with 17X-weekly and 18X-weekly flights, respectively.
In total, there are 10 nonstop routes connecting Bangladesh and the UAE. Dubai International-Dhaka is the busiest route, operating 48 flights per week. Second is Sharjah-Dhaka with 35 flights per week, and Sharjah-Chittagong comes in third with 18 flights per week.
Although the CAAB has declined the UAE's request to offer fifth freedom routes and increase the number of weekly frequencies permitted between the nations, it said the traffic rights would be reviewed once airport capacities are expanded.
Hazrat Shahjalal International Airport is served by 42 airlines at present and has annual capacity for about 18.5 million passengers. Construction of a third terminal building is underway, and it is expected to be operational in 2024. It will feature 26 boarding bridges and 115 check-in desks.
This article was originally published on aviationweek.com.