Air Canada Signs Flydubai Codeshare Agreement
Air Canada will place its code on nine routes operated by flydubai from Dubai International.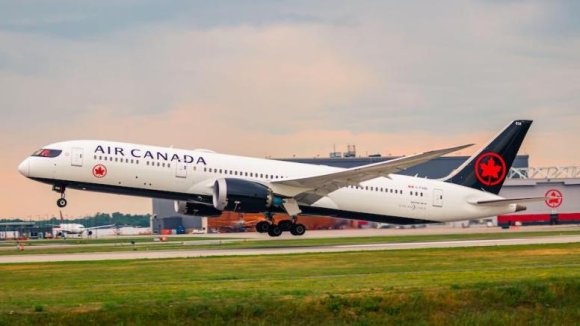 Air Canada is further broadening its reach in the Middle East by entering a codeshare partnership with flydubai.
Subject to approval, the Star Alliance member's marketing code will be placed on nine routes operated from Dubai International by flydubai.
The agreement covers service to Medina, Dammam and Jeddah in Saudi Arabia, alongside Oman's capital Muscat and Bahrain International Airport. Additionally, routes to Colombo, Sri Lanka, and Karachi, Pakistan, are included.
An interline arrangement will also enable passengers to connect in Dubai to more than 60 destinations that flydubai serves in the Middle East, East Africa and Southern Asia, including Kathmandu, Djibouti and the Maldives.
The codeshare comes weeks after Air Canada announced plans to begin a nonstop route between Vancouver and Dubai from Oct. 28. Flights will operate four times per week using Boeing 787s. The service will become the airline's second to Dubai, alongside its existing daily flights from Toronto Pearson.
Air Canada is one of three airlines to expand its presence in the Canada-United Arab Emirates market since the nations forged a new air transport agreement in April. A total of 21 flights per week is now permitted for each country, which is 50% more than what was previously available.
Emirates has since increased its Dubai-Toronto service from 5X-weekly to daily, while Etihad Airways is taking its Abu Dhabi-Toronto route to daily from May 30 with the addition of an extra weekly flight.
Air Canada already has a codeshare partnership in place with Emirates covering routes from Dubai to destinations including Colombo, Dhaka, Islamabad, Karachi and Lahore. The agreement, which came into effect last November, also sees Emirates place its code on Air Canada flights from Toronto to Calgary, Edmonton, Halifax, Montreal, Ottawa and Vancouver.
This article was originally published on aviationweek.com.