Qantas Plans To Ramp Up International Flying For Australian Summer Season
Qantas plans to increase capacity on international routes in October in anticipation of a busy southern hemisphere summer season.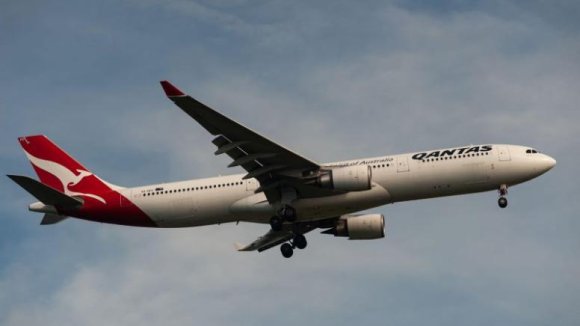 Qantas, citing an "incredibly strong" demand rebound for international flights, plans to increase capacity on international routes in October in anticipation of a busy southern hemisphere summer season.
While the Australian flag carrier will launch two new Embraer E190 routes from Brisbane (BNE) to the Solomon Islands and Wellington, New Zealand (operating 3X-weekly and daily, respectively) starting Oct. 29, Qantas is mostly focusing on ramping up capacity on a number of existing long-haul services.
"The additional capacity will be made possible through a combination of more Qantas aircraft returning to service, new aircraft joining the fleet and an arrangement with Oneworld partner Finnair to operate two Airbus A330 aircraft on two Qantas routes," the airline says in a statement. "The network changes will see the [Qantas Group's] international capacity grow to around 100% pre-COVID levels by March 2024, up from 44% 12 months ago and 84% today."
As already announced, Qantas will in June launch service from Sydney (SYD) to New York Kennedy (JFK) via Auckland (AKL). The route will be boosted to 4X-weekly service–up from 3X-weekly flights when it starts–from Oct. 29. Also on that date, the Oneworld carrier will grow Melbourne (MEL)-Los Angeles (LAX) service from 7X-weekly to 9X-weekly.
Service from SYD to Tokyo Haneda (HND) will double from 1X-daily to 2X-daily from Nov. 26. Qantas will also increase service from Brisbane and Melbourne (MEL) to Tokyo, flying both routes daily from Nov. 26 instead of 3X-weekly and 4X-weekly, respectively, currently. Flights from BNE and MEL will switch from HND to Tokyo Narita (NRT) from Nov. 26, while the SYD service will remain at HND.
The airline will resume daily service between SYD and Shanghai (PVG) with an A330 from Oct. 29 for the first time in three years. Qantas plans to raise capacity on the SYD-Hong Kong (HKG) route by 50% starting Oct. 29, using a mix of A330s and A380s to provide daily service.
Flights between MEL and HKG will be operated daily from Oct. 29, up from 4X-weekly currently.
Service between MEL and Singapore (SIN) will be bumped up from 10X-weekly to 14X-weekly frequencies from March 31, 2024. Also on that date, SYD-SIN service will rise from 14X-weekly frequencies to 15X-weekly flights.
Qantas says that "over the peak Australian summer season," it will boost service between MEL and Delhi (DEL) from 3X-weekly to 6X-weekly.
"The rebound in demand for international travel since borders reopened has been incredibly strong and this boost to our network will add hundreds of thousands of seats in time for the busy Australian summer holiday period," Qantas CEO Alan Joyce says. "Qantas has been the most on-time major domestic airline for the past eight months in a row and that improved performance means we can release some of the aircraft we've had in reserve."
He cautions, however: "While airlines globally are working to restore capacity to meet demand, there is still a mismatch between supply and demand for international flying."
Qantas says it is creatively managing its fleet, noting the lease deal with Finnair that will see two of that carrier's A330 aircraft used to "operate selected Qantas flights between Sydney and Singapore from late October and all flights between Sydney and Bangkok from late March 2024, freeing up Qantas aircraft and crew to boost flying elsewhere."
This article was originally published on aviationweek.com.