United Airlines Bullish On Denver Hub, Adds Six Routes
United Airlines unveiled six new routes from its Denver International Airport hub, including two to the Caribbean, as part of the its expansion at the hub.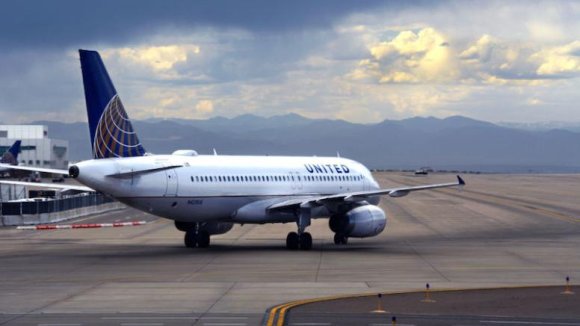 United Airlines unveiled six new routes from its Denver International Airport (DEN) hub, including two to the Caribbean, as part of an ongoing expansion that will see the carrier add 12 new gates at the airport by the middle of 2024.
The Star Alliance airline had a leading 46% passenger market share at DEN for the full-year 2022, and says it plans to continue aggressively building up its presence at the Colorado airport. Southwest Airlines (31% market share in 2022) and Frontier Airlines (10%) were United's nearest competitors at the airport last year.
DEN handled 69.3 million passengers in 2022—third-most in the world after Hartsfield-Jackson Atlanta International Airport and Dallas/Fort Worth International Airport, and just ahead of fourth-place Chicago O'Hare International Airport, United's base hub.
United says it is in the midst of investing $1 billion in DEN infrastructure, including adding 12 new gates in the airport's A and B concourses by mid-2024. That will give United control of a leading 90 gates at the airport.
The carrier will begin rolling out new routes at DEN this autumn. From Sept. 29, United will open Embraer E175 service to four cities: Asheville and Greensboro, North Carolina; Dayton, Ohio; and Lexington, Kentucky.
From Oct. 29, United will commence flights between DEN and San Juan, Puerto Rico, and from Nov. 4, the airline will launch service between DEN and Montego Bay, Jamaica. Both Caribbean routes will be flown with Boeing 737 MAX aircraft.
All six new routes will be exclusive to United. Flight frequencies were not revealed.
"Denver is one of the fastest-growing cities in the country and, as the Mile High City's most flown airline, it's essential that we maintain the most modern infrastructure and fleet to support our local employees and customers and deliver a great experience," United CEO Scott Kirby says in a statement.
Kirby continues: "Our expansion in Denver will further enable us to connect our customers to destinations across the globe and revitalize our presence at the airport with modern, customer-friendly offerings."
United this summer will open a new lounge on DEN's A concourse and reopen a lounge on the B concourse that has been upgraded. A third club is also in the process of being revamped.
"All three United Club locations will feature two full levels of club space, and an upgraded design that reflects the Colorado region," United says.
This article was originally published on aviationweek.com.