St. Louis Lambert Airport Eyes New Terminal After FAA Approves Master Plan
St. Louis Lambert International Airport has received U.S. FAA approval for its master plan, although environmental review by the agency has not yet commenced.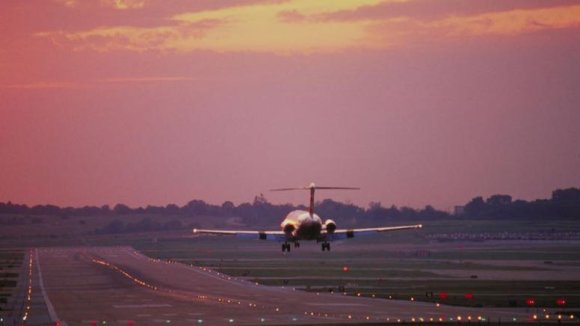 St. Louis Lambert International Airport (STL) has received U.S. FAA approval for its master plan, a key step toward the building of a new, consolidated passenger terminal capable of handling 21 million annual passengers.
STL, which currently operates two terminals, wants to build one terminal on the site of Terminal 1, while repurposing the building now being used as Terminal 2 for undetermined purposes. The airport aims to begin construction on the new terminal by 2026, but the project still needs to clear the FAA's environmental review process.
The midwestern airport also needs to line up "airline commitments of financial support," according to STL Director Rhonda Hamm-Niebruegge.
STL's Terminal 1 opened in 1956, while Terminal 2 opened in 1998 and is primarily used by Southwest Airlines. Terminal 2 also handles international flights, though Lufthansa is currently the only airline outside North America that operates to Lambert.
Southwest had a leading 57.7% passenger market share at STL in 2022, followed by American Airlines (17.1%), Delta Air Lines (10.1%), United Airlines (6.2%) and Frontier Airlines (4.1%).
The airport handled 13.7 million passengers in 2022, down 13.9% from 15.9 million passengers handled in 2019, STL's busiest year ever. Hamm-Niebruegge says STL needs to increase annual passenger capacity by 32% over 2019 levels to 21 million by 2040.
"The most notable projects in the [master plan approved by the FAA] are consolidating all commercial airline passenger activities into a single, new terminal, along with roadway improvements and a larger [automobile] parking garage," she says in a statement.
The director adds: "Public surveys done during the airport master plan [process] revealed that there is much public interest in a bigger garage, as well as more concessions and a simpler roadway, all of which are achieved with the plan."
In a presentation on the master plan, STL says the airport's two existing terminals suffer from a "lack of functionality," "insufficient concessions" and "high maintenance costs."
STL currently has 45 gates. The master plan calls for the new, consolidated terminal to have 62 gates, an increase of 17 gates.
"All future gates must be suitable for modern, larger aircraft," the airport says.
STL officials will now focus on gaining environmental approval for the construction project from the FAA by mid-2024. "Environmental planning is expected to start later this year," Hamm-Niebruegge says.
Following environmental approval from the FAA, the airport will launch the architectural design phase of the project. If all goes to plan, construction would start around 18 months later in 2026.
This article was originally published on aviationweek.com.