airBaltic with CEO Martin Gauss
Martin Gauss, airBaltic's chief executive, explains more about the Latvian carrier's turnaround and future strategy.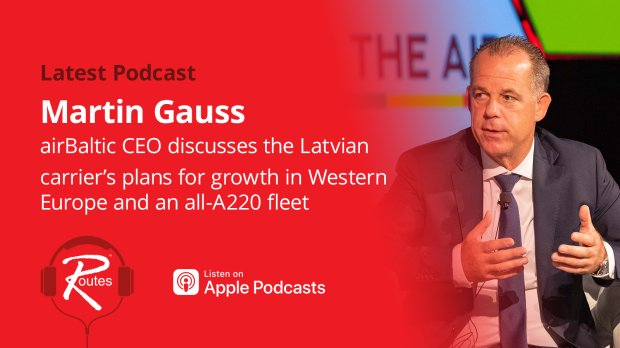 Latvian national carrier airBaltic is one of Europe's fastest-growing airlines, with a stated goal of reaching 15 million passengers by 2025.
Chief executive Martin Gauss joined eight years ago and has overseen a dramatic upturn in its fortunes. The hybrid airline underwent a restructuring programme between 2011 and 2015, but has grown strongly since 2016.
In recent years, the carrier has moved away from offering mainly point-to-point services in the Baltic region to pursuing a network strategy from its main hub at Riga International. Its plans will also see it open new bases in Western Europe and add a host of new airports to its route network.
In this interview, Gauss explains more about airBaltic's expansion to date, future ambitions, and fleet development plans as it transitions into an all-Airbus operator. He also discusses the state of the European aviation industry and why further consolidation in the market will be inevitable.
This interview was recorded live during the World Routes 2019, which was sponsored by App in the Air and Ecuador Ministry of Tourism.
Sponsors