Connecting east to west and the role of Central Asia
More fuel efficient aircraft are opening up new markets between the east and west. Routes assembled a panel of leading figures in the airline industry to discuss the topic.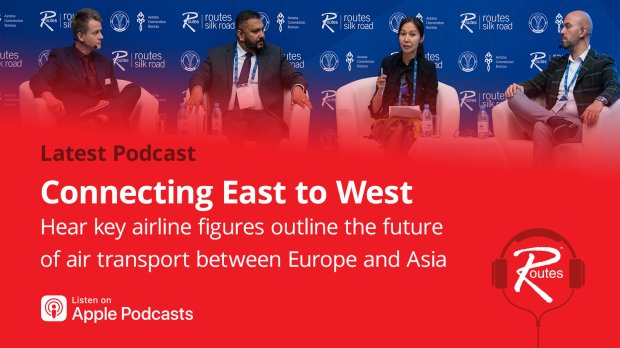 Connections between the east and west came under the microscope at Routes Silk Road 2019 in Nur-Sultan, Kazakhstan.
On the panel was Dilhan Haradasa, group head of airport partnerships and incentives at AirAsia; Air Astana chief planning officer Alma Aliguzhinova; and Nevzat Arsan, AtlasGlobal chief commercial officer.
Haradasa revealed that AirAsia Group could soon be making a return to Europe after seven years' absence thanks to more economical aircraft. The group's last routes to Europe, operated by Airbus A340-300s, were discontinued by the airline in 2012.
Haradasa said: "We didn't have the right aircraft. The A340-300, as everyone knows, is a fuel guzzling aircraft and fuel was quite high (in price) and we didn't have enough seats to make it work.
"We're now looking at connecting the west with the east but we are keeping our options open with the main priority of growing Asia first."
In the event of European routes being relaunched, Haradasa said it would most likely focus on the leisure trade and connecting secondary cities, although this is not expected to limitations for travellers arriving in Asia.
He added: "We're a lot stronger as a network in Asia now compared to ten years ago."