Declan Ryan: a life in aviation
Recorded live at Routes Americas 2018, Declan Ryan opens up about his career in aviation and his hopes for Viva Air.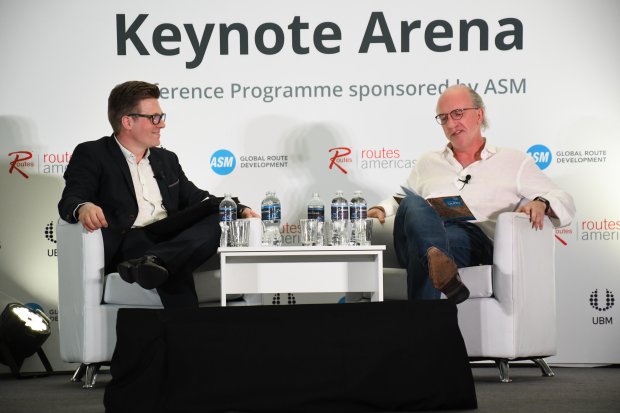 Viva Air's chief executive Declan Ryan has been involved with establishing or managing six low-cost carriers over the past 30 years, including Ryanair, VivaAerobus, Tiger Airways of Singapore, and Allegiant Air in the US.
In this interview, recorded in front of a packed audience, Nigel Mayes from leading aviation consultancy ASM asks Declan about his life in aviation, his hopes for Viva Air and his views on some of the major issues affecting the industry.
Hear his thoughts on:
Viva Air's growth, including plans for a New York Stock Exchange listing
Why Ecuador is ripe for LCCs
The aviation industry in LATAM
Airline survival in Argentina
Ryanair's pilot strike
The podcast is sponsored by OAG