The future of hub development and self-connect in Asia
What does the future hold for hub development and self-connect in Asia? Our expert panel features leaders from IATA, Cebgo and VINCI Airports to discuss the topic on the latest Routes Aviation Podcast.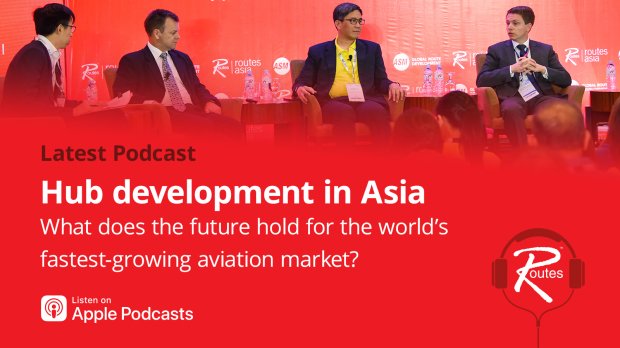 Our latest podcast, which was recorded live at Routes Asia 2019 in Cebu, features a discussion on the future of hub development and self-connect in Asia.
The high-level panel comprises Pierre-Hugues Schmit, chief commercial officer of VINCI Airports; Craig Astridge, regional head of marketing and commercial services at IATA Asia-Pacific; and Alexander G. Lao, president and chief executive of Cebgo.
The discussion explores the emerging self-connecting passenger market, which is being driven by low-cost carriers, new technology and passenger requirements.
Singapore Airlines and its low-cost subsidiary airline Scoot, for example, are part of the 'Worldwide by easyJet' global connections service, connecting easyJet customers with South East Asia with Singapore Airlines via Milan Malpensa airport and with Scoot through Berlin Tegel.
In the same way, passengers traveling on one of Emirates' three daily services from Dubai to Gatwick will be able to connect on easyJet's flights its London hub through this programme.
New technologies, automation and business models are therefore allowing airlines to bypass hubs and establish new intermodal connections.
Hear our expert panel's thoughts on hub development and self-connect in Asia and what the future holds.