Sun Country update
Sun Country CEO Jude Bricker says that the passenger airline's flexible route network and cargo-handling deal with Amazon has enabled it to remain resilient during the COVID-19 pandemic.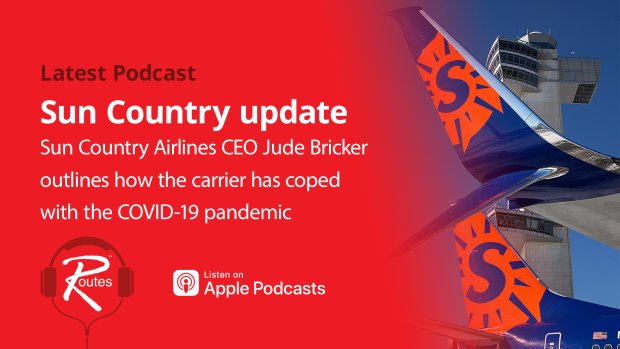 In this podcast Sun Country Airlines CEO Jude Bricker updates Routes on its current status, how it turned a profit in the third quarter of this year and expects to return to full capacity within 12 months.
Speaking at TakeOff North America 2020 in Denver , Bricker told delegates that the flexibility of the Minnesota-based leisure carrier's business model has enabled it to better weather the COVID-19 storm than many other US counterparts.
"My view is that we're going to see a linear recovery from where we are now, which is down about 40%, to a full recovery this time next year," he said. "Everyone's talking about how much money airlines are burning every day; well, we're building cash. It's a really positive story."