Sun Country CEO Jude Bricker
How does this fast-growing carrier view its ambitions for the next few years? We hear direct from CEO Jude Bricker as he outlines its current and future targets.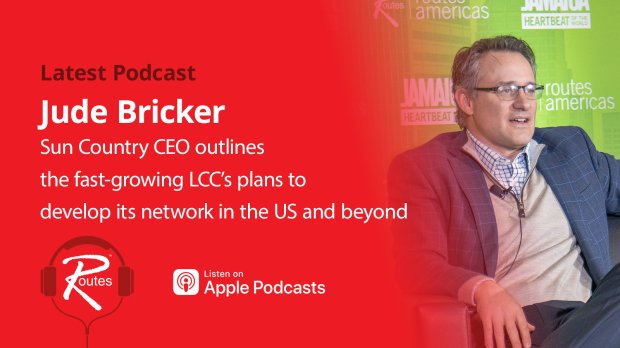 Since taking the helm of Sun Country two years ago, CEO and president Jude Bricker has made significant changes at the carrier, which used to be a two-cabin full-service airline.
Its new low-cost carrier model, operating Boeing 737-800s, is strongly focused on the leisure market and has lowered fares by an average of $35 while adding some 20 new destinations.
During this interview, which was recorded live at Routes Americas 2020 in Indianapolis, Bricker discusses how the carrier's leisure-focused strategy enables it to stay competitive, as well as how it is compensating for a fall in south-bound traffic in the summer.
Another business opportunity will ramp up this year with Sun Country's new partnership with Amazon. As part of that deal, Sun Country will fly 10 converted 737-800 freighters that will ship Amazon packages.
"We will be doing 250 monthly flying hours for Amazon, which is about 20% of our production. It lets us use our assets in the September/October trough," Bricker said.
The Routes Americas 2020 Conference Programme was sponsored by the Jamaica Tourist Board.