How Somon Air CEO Thomas Hallam is hoping to unite Central Asia
Thomas Hallam, the chief executive of Somon Air, outlines how the Tajikistan carrier aims to connect Central Asia's capitals in the latest edition of the Routes Aviation Podcast.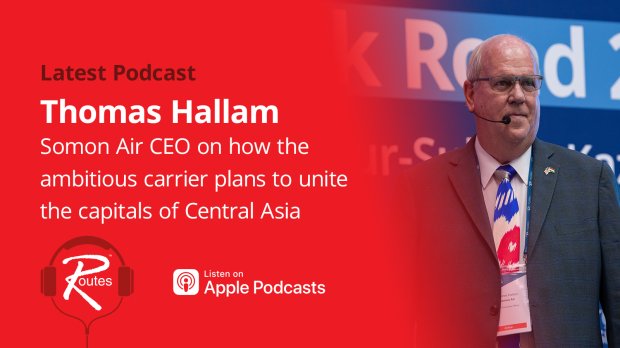 Captain Thomas Hallam is the chief executive of Somon Air, the first private airline in Tajikistan and currently the country's only carrier operating scheduled service.
Hallam's extensive aviation experience includes Delta and Air Astana, along with a spell at Ethiopian Airlines during his earlier career as a commercial pilot. His aviation career began as a fixed-wing fighter pilot in the US Air Force, following in the footsteps of his father and alongside three of his brothers.
In a keynote interview at Routes Silk Road 2019, he outlined how the airline was aiming to forge strong partnerships inside and outside the Central Asia region.
He said: "My goal is to greatly increase connectivity, and it's about beginning the process of working together. The more we're working and talking together, the more we can understand where we complement each other."