William Shaw, Ultra Air
The COVID-19 pandemic has created the ideal conditions for the launch of a new ULCC in Colombia, according to the founder of start-up Ultra Air.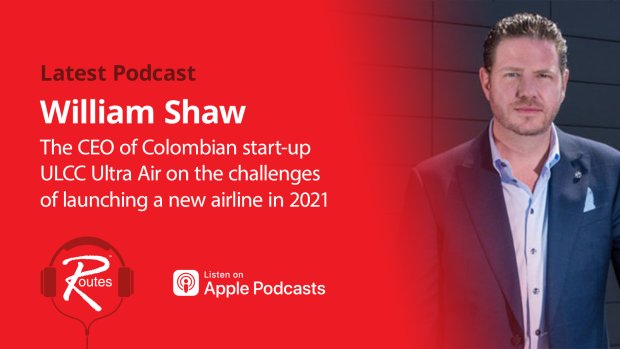 Wiliam Shaw, the founder of new Colombian ULCC Ultra Air, tells Routes why now is the perfect time for a start-up.
Shaw, who launched Viva Air Colombia and was more recently CEO of Mexico's Interjet, said the new airline hopes to operate a network of 29 domestic and 15 international routes should Colombia's government approve the launch of the ULCC.
He explained that the restructuring of national carrier Avianca, coupled with a string of policies introduced by the government to stimulate economic recovery, means Colombia has become an attractive market for new entrants despite the impact of the COVID-19 pandemic on air travel.
"The challenge that COVID brings is now new—we've gone through a lot of changes in the airline business in the last 30 to 40 years," Shaw said
"People will fly again. If you look at the ASK growth over the past 50 years, there's small corrections in the market, but it continues to grow. I think by next summer we will have seen the worst of the pandemic and there will be a lot of pent-up demand."