airBaltic SVP Wolfgang Reuss on the search for new bases and the role of A220-300s
As more Airbus A220-300s join its fleet, airBaltic is continuing to expand its footprint and open up new markets. Wolfgang Reuss, SVP network management, discusses the Latvian airline's growth strategy.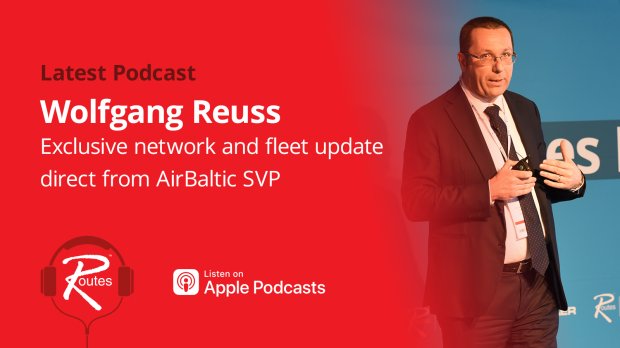 airBaltic carried a record 4.14 million passengers in 2018, up 17 percent year-on-year, making it the most successful 12 months in its history.
Speaking to delegates at Routes Europe 2019, the Latvian flag carrier's SVP network management Wolfgang Reuss outlined its future network plans, as well as its explaining why it does not plan to join an airline alliance.
He explained that Estonia would be a growth market in 2019, with its base at Tallinn Airport set to welcome a third aircraft. It comes as airBaltic prepares to grow its fleet by up to 80 A220-300 aircraft by 2024.
"Tallinn is the fastest growing base we have," Reuss said. "In winter we opened three new routes and in summer we'll open three more. We will also base a third aircraft at the airport."