Women in aviation: Soaring through the glass ceiling
Our expert panel discusses aviation's gender imbalance and what needs to happen to get more women into leadership roles in the industry.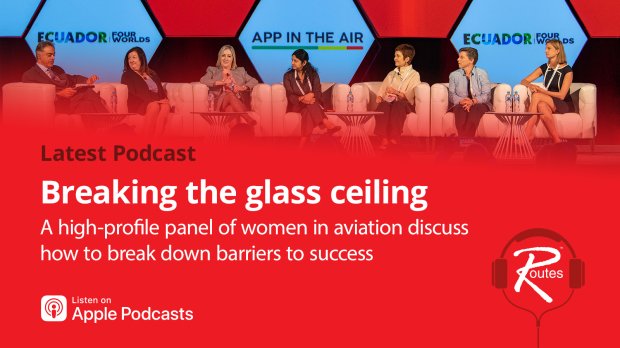 Much has been written about how the aviation and aerospace sectors are behind other parts of the economy when it comes to the advancement of women into leadership roles.
The 'Soaring Through the Glass Ceiling' report, compiled in 2019 by six leading stakeholders in the aviation and aerospace industry, found that there are pockets of success, with female CEOs representing 19% of the total number of aerospace and defense CEOs in the US, well ahead of the 5% of female CEOs across all industries in the country.
However, only 3% of global airline CEOs are female.
Moreover, the pipeline of female leaders in the industry is also thin, suggesting that the number of female CEOs may not significantly or readily increase in the near term.
Released to coincide with National Women in Aviation Week and International Women's Day, our high-level panel discusses what can and should be done to address the gender imbalance in the aviation industry.
This session was recorded live at World Routes 2019 in Adelaide and formed part of the Conference Programme, sponsored by App in the Air and Ecuador Ministry of Tourism.
---
Subscribe to the podcast
To subscribe for future editions, please visit either our iTunes or Google Podcast channels.