Singapore Changi Airport's Terminal 5: government review is ominous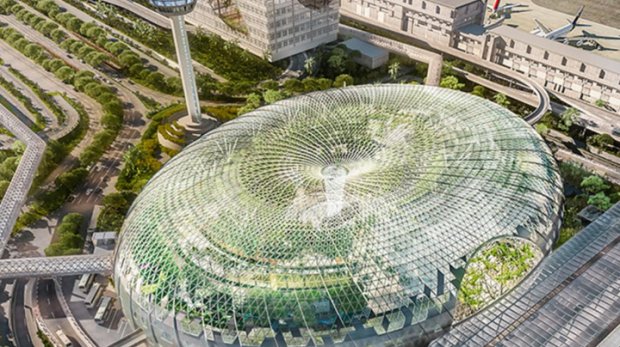 Many of the world's biggest airports have been reticent about saying how the pandemic will affect their long term infrastructure planning, but Singapore Changi Airport has been more forthcoming, admitting that its huge T5 project is under review. The fifth terminal was due to be completed in the 2030s and would be capable of accommodating 50 million passengers per annum in its initial phase.
A recent statement by the Singaporean Transport Minister, Khaw Boon Wan, is ominous for the industry: he has reported that his government will delay construction of a fifth terminal at Singapore Changi Airport for at least two years while it assesses COVID-19 impacts.
Changi was once the undisputed hub for the southern portion of the eastern hemisphere, but its full service network power has been partially eroded by other hubs in its region, and possibly undermined more so by the emergence of Dubai International Airport, and to a lesser degree by others in the Middle East.
There is no indication that the Changi Terminal 5 project will be curtailed, let alone cancelled, but a delay of this nature suggests that it could be.
Summary:
Terminal 5 at Singapore Changi is to be delayed by two years at least.
Other infrastructure has opened on time as Changi seeks to regain its premier position in the eastern hemisphere.
View more here: https://centreforaviation.com/analysis/reports/singapore-changi-airports-terminal-5-government-review-is-ominous-528323