Etihad Cargo Announces Freight Link to Guangzhou
Posted 13 January 2013 09:19
Etihad Cargo, the fast growing cargo division of United Arab Emirates (UAE) carrier, Etihad Airways, will inaugurate a new direct weekly freighter link from Abu Dhabi International Airport to the southern Chinese city of Guangzhou from January 17, 2013. The new operation will be operated every Thursday using an Airbus A330-200F freighter with a capacity of 68 metric tonnes.
Guangzhou is the third largest city in China, the capital of the Guangdong province and is a major centre for the manufacturing of electronic goods. Etihad Cargo already operates nine weekly freighter services between Abu Dhabi and the Chinese cities of Shanghai and Beijing as well as cargo services in the belly-hold of its 18 weekly scheduled passenger services to Beijing, Chengdu and Shanghai.
"China is a strategically important market for Etihad Cargo, and the new Guangzhou-Abu Dhabi freighter service will allow us to capitalise on the strong export demand coming out of southern China," said Kevin Knight, Chief Strategy and Planning Officer, Etihad Airways. "In addition, whilst we expect to see strong onward trade flows over our Abu Dhabi cargo hub to destinations across the Middle East and Africa, ultimately this service will further strengthen the already strong trade ties between the UAE and China."
Etihad Cargo flies to a total of 87 destinations internationally, operating a fleet of six freighters, consisting of one A300-600F, two A330-200Fs, one McDonnell Douglas MD-11F, one Boeing B777F and one B747-400F. In 2013, the cargo operator will take delivery of three new freighters – an Airbus A330-200F and two Boeing B777Fs.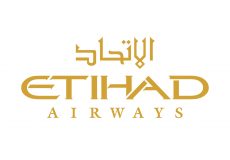 Etihad Airways
Etihad Airways, the national airline of the United Arab Emirates, has established itself as the world's leading airline in just eight years. Set up by Royal (Amiri) Decree in July 2003, Etihad commenced commercial operations in November 2003 and has gone on to become the fastest growing...
Abu Dhabi Airports
The Airport is the gateway to the Emirate of Abu Dhabi, the capital of the UAE. Abu Dhabi, a cosmopolitan centre of business and a tourist attraction, has many things to offer its visitors and residents: an immensely versatile landscape, a thriving investment hub, and a friendly living...
---
---
All the news direct to your inbox!

Register with Routesonline and get all the latest air service development news in our weekly newsletter The HUB.
---
© 2013 UBM Aviation Routes, please click here to read our editorial guidelines.
Comments
Top Stories
Posted 19 December 2013 14:55

Posted 17 December 2013 13:45

Posted 19 December 2013 12:18

Posted 30 May 2013 08:44

Posted 18 December 2013 21:15
All Top Stories