British Airways Resumes Monrovia Link
British Airways (BA) is to inaugurate flights to Monrovia, Liberia from November as an extension of the London Heathrow – Freetown service it is inheriting from bmi British Midland International this winter following the acquisition of the airline by its parent company, International Consolidated Airline Group (IAG). BA will offer a three times weekly link to Roberts International Airport from November 5, 2012 although frequencies will reduce to twice weekly between December 10, 2012 and February 4, 2013 for operational reasons.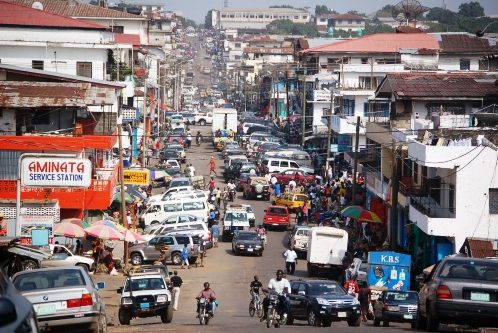 Monrovia is the capital city of the West African nation of Liberia. It is the cultural, political and financial hub for the country and according to a May 2011 estimate was home to around 1.2 million people, approximately a third of the total population of Liberia. At the present time only Air France and Brussels Airlines provide regular links from the West African country to Europe, with flights via Conakry, Guinee-Bissau and Abidjan, Ivory Coast, respectively.
The London Heathrow – Freetown link is being launched by BA from October 26, 2012 as it replaces a bmi Airbus A330-200 on the route with one of its own Boeing 767-300ERs. This will operate four times ahead of the introduction of the Monrovia extension from November 5, 2012. The Liberian capital was last served from the UK by Astraeus Airlines which offered flights to Monrovia as an extension of its former London Gatwick – Freetown operation during the first half of 2007. BA previously served the city between March and August 1980 as a stop on its flights from London Gatwick to Accra, Ghana, while before that British Caledonian Airways flew to Monrovia via Banjul between October 1981 and March 1983.
The route launch will bring to 19 the number of African routes BA serves from London serving 16 different African countries. The airline has also recently announced that it would double flights to Marrakech from three to six a week, take over the bmi route to Agadir and double frequencies to Cape Town to twice daily after South African Airways (SAA) announced the suspension of its own services on the route to London.
"We've been flying in Africa for over 80 years and the continent remains a key part of our global route network. We've really looked at where we can add value to our customers and are flying to the business and leisure destinations they're demanding," said Ian Petrie, Regional Manager Africa, British Airways.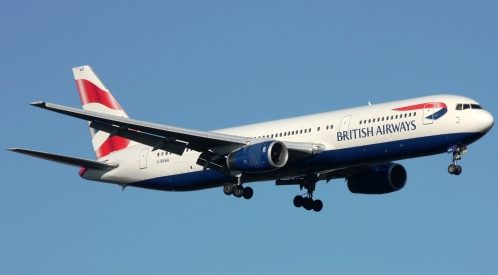 Speaking on the new arrival, Liberia's deputy Minister of Transport Ebenezer Kolliegbo affirmed that the decision of BA to resume flights to Liberia demonstrates growing confidence of the leader international business community in the leadership of President Ellen Johnson-Sirleaf. Decades of mismanagement and conflict have made Liberia one of the world's poorest countries but a Governance and Economic Management Plan (GEMAP), put in place in early 2005, is bringing development to the country.
The UK Department for International Development has supported Liberia through its funding of United Nations agencies and NGOs working in the country. Total UK aid received by Liberia in 2008/2009 was £17 million, imports in 2009 were estimated at £3 million, while exports were approximately £15 million up from £11.35 million in 2005 as UK investment in the mining and agro-industrial sector grew.
In 2011, an estimated 5,000 O&D passengers travelled between UK and Liberia, the majority flying with Brussels Airlines via Belgium. BA has no traffic rights on the Freetown – Monrovia sector and will therefore need to fill capacity in and out of Monrovia directly from and to London. There is a sizeable Liberian population in the UK, many of whom left the country to escape during its civil war, although the carrier may need to generate some strong additional business traffic to make the route sustainable. It has been suggested that the route extension is partly due to BA management being unhappy with security arrangements at hotels in Freetown.