ROUTES EUROPE: Budapest Airport Rebuilds Following Malev Collapse
At 04:00am on Friday, February 3, 2012, Budapest Airport aviation director, Kam Jandu, woke up to a call from the airport's operations manager. Malev had not opened its check-in desks; this was going to be a very long day. "At that point I knew something was happening, so I told him to mobilise the crisis communications centre," recalled Jandu. "For three years we had a 'what if?' contingency plan on the shelf. We modified it slightly each year. Unfortunately we had to exercise it."
Malev had been on daily pre-payments throughout the three-year period, but Budapest still took a €70 million hit from Malev's historic debts. What's more, roughly 40% of the airport's 8.9 million passengers and 50% of its revenue disappeared overnight, leaving its second terminal virtually empty. "After Malev collapsed, we needed to move fast," said Jandu.
His team picked up the phone and started contacting some target airlines with potential to move quickly. "During the previous few years we had fostered relationships with a number of airlines, but we had never quite risen to the top of their radar. We recognised it was very difficult to compete with the big hubs, so it made no sense to court every airline when only one or two would be the right fit," he said.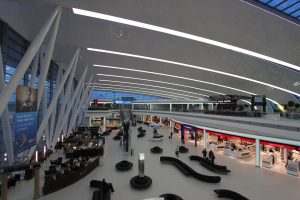 airberlin, a newcomer to Budapest, rapidly came on board and started operations within a few days. Likewise, Wizz Air's reaction was "fairly immediate" and Ryanair quickly set up a new base, expanding to five aircraft within two months. Other airlines also stepped up their presence. In fact, the response was so aggressive that there was a huge surge in capacity and within six months, Budapest had restored 80% of its point-to-point traffic and by the close of 2012 the airport had handled 8.5 million passengers, way ahead of its reduced 7.8 million forecast and around 400,000 shy of the previous year. "It surpassed our wildest dreams," said Jandu. "We over-performed against our revised plan. It was fantastic. If anything, there was overcapacity, causing a price war."
After 12 months of carriers jostling for position, Budapest has now hit an equilibrium of sorts, where operations are now more sustainable. In 2013, the airport is expecting to keep its passenger numbers stable at 8.5 million. Wizz Air chief commercial officer, Gyorgy Abran, says the market was badly in need of more low-fares capacity, but Wizz Air was already a "home-town carrier", he said, having operated there since 2004.
Wizz was quick to ramp up capacity to seven aircraft and seek Malev's former designations on routes such as Kiev and Tel Aviv. It has also added some routes which were not on Malev's network, including Malta and Geneva. "There have been big changes in the market, but I don't think it was all negative. What we see a year later is that Malev's volumes have been in part replaced by point-to-point traffic, which is good for tourism. Although certain destinations are not served any more, others have more choice and lower fares," said Abran.
After posting 28% growth at Budapest between 2011 and 2012, Wizz Air is still seeking further route designations, which will be announced over the coming weeks and months. At the moment, Wizz Air is forecasting 10% growth from Budapest in 2013, taking its local total to just under two million passengers, but if it wins the traffic rights, it is likely to post stronger growth.
Abran is reluctant to give details of the talks, but one new route will be a four-times weekly Budapest–Dubai service which will go live on October 28. This route has just been announced and will mark a double first, as Wizz will be one of the launch airlines (and first European low-cost carrier) operating into Dubai World Central.
He also mentions Istanbul and Antalya in Turkey, plus the Russian cities of Moscow and St Petersburg, as firm targets. "We have designation from the Hungarian side, but both CAAs need to grant permits before we can start. It is very difficult to give an exact timeline because the regulatory process can be quite unpredictable, but we are ready and if we had our choice we would already be serving them," he said.
Ryanair was also instrumental in Budapest's rapid recovery, but in January 2013 the Irish budget carrier slashed its Budapest fleet from five to three aircraft. "Sadly, 800,000 passengers per year and over 800 jobs will be lost by Budapest to other airports elsewhere in Europe, where Ryanair will continue to grow," said Ryanair CEO Michael O'Leary, who slated airport operator Hochtief for increasing its fees and for rejecting Ryanair's growth plans.
Jandu said the airport received numerous letters from Ryanair seeking fee reductions. "Much to both parties' frustration, we have not been able to agree on traffic growth beyond the three aircraft," he added. In total, 10 of Ryanair's 30 routes were lost and a further nine were cut back, culminating in the loss of 110 weekly flights. However, even after the cuts, Ryanair still remains Budapest's second largest operator, with 1.2 million annual passengers and 20 routes.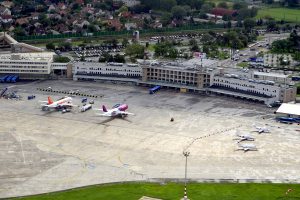 "Ryanair based five aircraft in Budapest shortly after the Malev exit," explained Wizz Air's Abran. "That clearly overheated the market with over-capacity. Some of their routes have since proved financially unsuccessful and that is why we have seen Ryanair reduce its presence from five to three aircraft, cutting routes and frequencies."
While Ryanair is perhaps the most aggressive bargain-hunting airline, all airlines are putting pressure on airports to offer a good deal. Jandu says Budapest offers a "fairly significant discount" for new routes and additional frequencies, plus a route recovery incentive for links which have been dormant for at least 12 months. "We are also evaluating a new thin route incentive to target routes like Minsk, Valencia, Belgrade, Palma, Turin and Verona where daily frequencies outweigh the demand but two to three weekly flights work well," said Jandu. "In addition to it potentially being combinable with the landing fee discounts we offer for new routes, the savings add up tremendously. We think this is innovative and will make a big difference to existing and new airlines."
Since Malev's demise, Budapest's traffic mix has changed dramatically, with low-cost traffic spiking from 26% in 2011 to 51% in 2012. Previously, Budapest differentiated between its low-cost and traditional offerings by using two separate terminals. However, with the sudden change in circumstances, the airport decided to close Terminal 1 – which housed its budget airlines – at the end of May 2012 and co-locate all its operators in the newer Terminal 2. The decision on whether to re-open Terminal 1 or expand Terminal 2 is unlikely to be revisited until Terminal 2 hits its eleven million-passenger ceiling, which will be after 2016.
"We developed something called basic boarding gates (BBGs)," explained Jandu. The airport removed two air bridges, one of which was inactive, to create the new facilities in Terminal 2, which includes simple reception areas and covered walkways to the aircraft. The eight BBGs have now been completed and are about to go live after their October 2012 launch was delayed by construction permit issues, forcing the airport to introduce interim measures. These gates are €2.92 cheaper per passenger than a standard boarding gate and can be used by any airline meeting the criteria within the airport's published tariff manual.
German national carrier Lufthansa was one of the early responders to Malev's collapse, launching new Berlin and Hamburg routes within 24-48 hours of the news breaking. "They went bankrupt on Friday and by the end of the day we were ready with two new routes," said Ofer Kisch, Lufthansa's Budapest-based regional director for Central Europe, applauding Lufthansa's network planning team for their quick response. "Our people in network planning stretched other routes and optimised the network to get these two additional routes. The rumours of Malev's bankruptcy had been there for years, so we could not be prepared for that."
Lufthansa already linked Budapest with Frankfurt, Munich and Düsseldorf, plus Geneva and Zurich through Swiss International and a Vienna service operated by Austrian. While only two new routes were launched in the wake of Malev's collapse, capacity and frequencies were also boosted on the existing routes. This meant that in 2012 Lufthansa Group carried 1.3 million passengers on its Hungarian operations, up 11% on the previous year. "There is no doubt Lufthansa has benefited from the demise of Malev," Kisch observed.
Jandu said that, despite the change in traffic mix at the airport, Lufthansa remains an important business partner. "We are pleased that they performed well and we will continue to find more ways of improving cooperation going forward," he explained. Lufthansa plans to keep its 2013 capacity stable against 2012, although its new Budapest–Berlin service has since been suspended and the Düsseldorf and Hamburg links from Budapest are being transferred to budget arm Germanwings under the recently announced revamp of Lufthansa's short-haul operations.
Lufthansa does not operate any direct transatlantic flights from Budapest, but Kisch revealed that suddenly the group became Hungary's number one North Atlantic carrier, albeit via Frankfurt, Düsseldorf, Vienna and Zurich, after American Airlines and Delta Air Lines withdrew their direct Budapest services after losing Malev's traffic feed. This highlights the missing link in Budapest's phoenix-like recovery.
"Despite not having a direct connection to New York anymore, last year we had more passengers flying there than ever [via other hubs]," said Jandu. "It is not the end of world just because we don't have a long-haul airline [apart from Qatar]. It is nice to have that kudos and prestige, but it is not a commercial disaster because three [short-haul] frequencies a day generate more revenue than one [long-haul] frequency."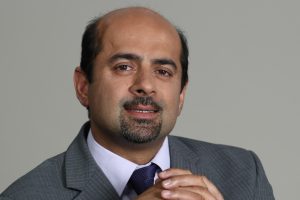 Unserved long-haul destinations with the highest potential volume from Budapest include New York, Toronto, Bangkok, Tokyo and Beijing, so Jandu is reaching out to United, Continental, American Airlines, Air Canada, Air Transat, Japan Airlines (JAL), All Nippon Airlines (ANA) and Hainan Airlines to fill these white spots. He is also speaking with Emirates Airline and Etihad Airways, but closer to home he is hoping to attract Vueling and reports "good discussions" with easyJet and Tarom.
Looking further into the future, in ten years' time Budapest is aiming to grow from 90 to 130 destinations, of which 15% will be long-haul compared with 2% today. It is also aiming to increase its connecting traffic which plummeted from 1.5 million a year to "several thousand at most" since Malev disappeared. But while Jandu plans to evaluate ways of introducing self-connecting opportunities in the second or third quarter of this year, he believes the former levels will never be restored. He also ruled out the prospect of a Malev revival: "That is not on the horizon, the market has gone now. There is nothing really left."
As that long day in February 2012 finally drew to a close, Jandu took some of his team to the new SkyCourt restaurant overlooking the apron at Budapest. "One of the lessors had asked for the Malev aircraft to be flown out to Shannon. There was a synchronised parade of 18 or 19 aircraft, just leaving one by one. The tears streamed from all the Hungarians. Anyone who's worked in aviation in Hungary has at some stage worked for Malev. It was a sad, poignant moment," he explained.
This story was modified from an original feature that appeared in the latest issue of Routes News.