Where Does the Boeing 717 Fly? - October 2013 Network Update
When Boeing acquired McDonnell Douglas the future of its MD-95 programme was in serious doubt. However, Boeing stuck with the project with the belief there was a sufficient demand for a 120-seat aircraft and relaunched the jet as the Boeing 717. Unfortunately, it was much heavier than many of the new regional jet arrivals in the 100- to 120-seat market and never really fulfilled its potential. Although only 156 aircraft were delivered when production ended in May 2006, the type continues to be used across the globe with US major, Delta Air Lines, the latest customer for the type.
Every month The HUB will provide an update on the current Boeing 717 flight schedule and the routes the aircraft is being deployed upon. This list for October 2013 was compiled from OAG Analyser on October 1, 2013 and changes to planned routes are likely. In the table below we also feature the Boeing 717 network size of each operator and the top destinations served by the aircraft. Our latest analysis shoes that Boeing 717 air capacity fell 0.5 per cent in October 2013 versus September 2013.
AirTran Airways (FL)
Akron/Canton (CAK) – Boston (BOS)
Akron/Canton (CAK) – New York (LGA)
Atlanta (ATL) – Akron/Canton (CAK)
Atlanta (ATL) – Baltimore (BWI)
Atlanta (ATL) – Boston (BOS)
Atlanta (ATL) – Buffalo (BUF)
Atlanta (ATL) – Chicago (MDW)
Atlanta (ATL) – Columbus (CMH)
Atlanta (ATL) – Dayton (DAY)
Atlanta (ATL) – Detroit (DTW)
Atlanta (ATL) – Fort Lauderdale (FLL)
Atlanta (ATL) – Fort Myers (RSW)
Atlanta (ATL) – Houston (HOU)
Atlanta (ATL) – Indianapolis (IND)
Atlanta (ATL) – Jacksonville (JAX)
Atlanta (ATL) – Kansas City (MCI)
Atlanta (ATL) – Memphis (MEM)
Atlanta (ATL) – Milwaukee (MKE)
Atlanta (ATL) – Minneapolis (MSP)
Atlanta (ATL) – New Orleans (MSY)
Atlanta (ATL) – New York (LGA)
Atlanta (ATL) – Orlando (MCO)
Atlanta (ATL) – Palm Beach (PBI)
Atlanta (ATL) – Pensacola (PNS)
Atlanta (ATL) – Philadelphia (PHL)
Atlanta (ATL) – Pittsburgh (PIT)
Atlanta (ATL) – Raleigh/Durham (RDU)
Atlanta (ATL) – Richmond (RIC)
Atlanta (ATL) – San Antonio (SAT)
Atlanta (ATL) – St Louis (STL)
Atlanta (ATL) – Tampa (TPA)
Atlanta (ATL) – Washington (DCA)
Baltimore (BWI) – Boston (BOS)
Baltimore (BWI) – Dayton (DAY)
Baltimore (BWI) – Fort Lauderdale (FLL)
Baltimore (BWI) – Fort Myers (RSW)
Baltimore (BWI) – Memphis (MEM)
Baltimore (BWI) – Tampa (TPA)
Chicago (MDW) – Memphis (MEM)
Fort Lauderdale (FLL) – Chicago (MDW)
Fort Lauderdale (FLL) – Philadelphia (PHL)
Fort Lauderdale (FLL) – Pittsburgh (PIT)
Fort Myers (RSW) – Chicago (MDW)
Fort Myers (RSW) – Columbus (CMH)
Fort Myers (RSW) – Indianapolis (IND)
Fort Myers (RSW) – Milwaukee (MKE)
Fort Myers (RSW) – Pittsburgh (PIT)
Fort Myers (RSW) – Washington (DCA)
Orlando (MCO) – Akron/Canton (CAK)
Orlando (MCO) – Baltimore (BWI)
Orlando (MCO) – Buffalo (BUF)
Orlando (MCO) – Chicago (MDW)
Orlando (MCO) – Columbus (CMH)
Orlando (MCO) – Dayton (DAY)
Orlando (MCO) – Houston (HOU)
Orlando (MCO) – Indianapolis (IND)
Orlando (MCO) – Memphis (MEM)
Orlando (MCO) – Milwaukee (MKE)
Orlando (MCO) – Minneapolis (MSP)
Orlando (MCO) – New Orleans (MSY)
Orlando (MCO) – Philadelphia (PHL)
Orlando (MCO) – Pittsburgh (PIT)
Orlando (MCO) – Raleigh/Durham (RDU)
Orlando (MCO) – Richmond (RIC)
Orlando (MCO) – St Louis (STL)
Tampa (TPA) – Akron/Canton (CAK)
Tampa (TPA) – Indianapolis (IND)
Tampa (TPA) – Raleigh/Durham (RDU)
Washington (DCA) – Milwaukee (MKE)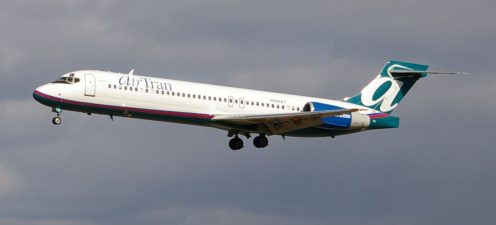 ---
Hawaiian Airlines (HA)
Honolulu (HNL) – Hilo (ITO)
Honolulu (HNL) – Kona (KOA)
Honolulu (HNL) – Kauai Island Lihue (LIH)
Honolulu (HNL) – Kuhului (OGG)
Kuhului (OGG) – Hilo (ITO)
Kuhului (OGG) – Kona (KOA)
Kuhului (OGG) – Kauai Island Lihue (LIH)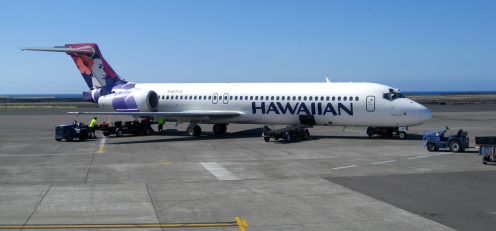 ---
QantasLink (QF); operated by Cobham Aviation Services
Adelaide (ADL) - Kalgoorlie-Boulder (KGI)
Alice Springs (ASP) – Ayers Rock (AYQ)
Alice Springs (ASP) – Darwin (DRW)
Brisbane (BNE) – Alice Springs (ASP)
Brisbane (BNE) – Cairns (CNS)
Brisbane (BNE) – Gladstone (GLT)
Brisbane (BNE) – Mackay (MKY)
Brisbane (BNE) – Rockhampton (ROK)
Cairns (CNS) – Alice Springs (ASP)
Cairns (CNS) – Ayers Rock (AYQ)
Cairns (CNS) – Darwin (DRW)
Cairns (CNS) – Nhulunbuy (GOV)
Darwin (DRW) – Nhulunbuy (GOV)
Perth (PER) – Alice Springs (ASP)
Perth (PER) – Broome (BME)
Perth (PER) – Kalgoorlie-Boulder (KGI)
Perth (PER) – Karratha (KTA)
Perth (PER) – Learmonth (LEA)
Perth (PER) – Newman (ZNE)
Perth (PER) – Paraburdoo (PBO)
Perth (PER) – Port Hedland (PHE)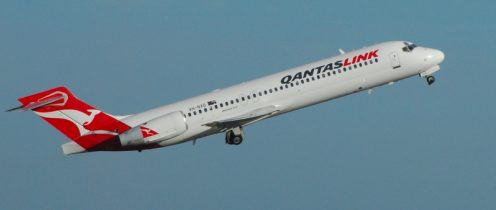 ---
SAS Scandinavian Airlines (SK); operated by Blue 1 (KF)

Copenhagen (CPH) – Aalborg (AAL)
Copenhagen (CPH) – Amsterdam (AMS)
Copenhagen (CPH) – Bergen (BGO)
Copenhagen (CPH) – Dublin (DUB)
Copenhagen (CPH) – Gothenburg (GOT)
Copenhagen (CPH) – Helsinki (HEL)
Copenhagen (CPH) – Trondheim (TRD)
Copenhagen (CPH) – Turku (TKU)
Helsinki (HEL) – Athens (ATH)
Helsinki (HEL) – Dubrovnik (DBV)
Helsinki (HEL) – Nice (NCE)
Helsinki (HEL) – Oslo (OSL)
Helsinki (HEL) – Split (SPU)
Oslo (OSL) – Bergen (BGO)
Oslo (OSL) – Stavanger (SVG)
Stockholm (ARN) – Berlin (TXL)
Stockholm (ARN) – Brussels (BRU)
Stockholm (ARN) – Dublin (DUB)
Stockholm (ARN) – Dusseldorf (DUS)
Stockholm (ARN) – Frankfurt (FRA)
Stockholm (ARN) – Geneva (GVA)
Stockholm (ARN) – Helsinki (HEL)
Stockholm (ARN) – Kalmar (KLR)
Stockholm (ARN) – Malmo (MMX)
Stockholm (ARN) – Manchester (MAN)
Stockholm (ARN) – Milan (LIN)
Stockholm (ARN) – Oslo (OSL)
Stockholm (ARN) – Prague (PRG)
Stockholm (ARN) – Ronneby/Karlskrona (RNB)
Stockholm (ARN) – Umea (UME)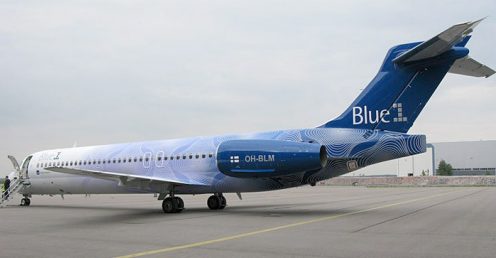 ---
Volotea Airlines (V7)

Ajaccio (AJA) – Brest (BES)
Ajaccio (AJA) – Toulouse (TLS)
Asturias (OVD) – Malaga (AGP)
Asturias (OVD) – Valencia (VLC)
Biarritz (BIQ) – Lille (LIL)
Biarritz (BIQ) – Strasbourg (SXB)
Bari (BRI) – Verona (VRN)
Genoa (GOA) – Reggio Di Calabria (REG)
Montpellier (MPL) – Strasbourg (SXB)
Naples (NAP) – Turin (TRN)
Bordeaux (BOD) – Ajaccio (AJA)
Bordeaux (BOD) – Bastia (BIA)
Bordeaux (BOD) – Lille (LIL)
Bordeaux (BOD) – Malaga (AGP)
Bordeaux (BOD) – Munich (MUC)
Bordeaux (BOD) – Palermo (PMO)
Bordeaux (BOD) – Strasbourg (SXB)
Bordeaux (BOD) – Venice (VCE)
Catania (CTA) – Ancona (AOI)
Catania (CTA) – Florence (FLR)
Catania (CTA) – Genoa (GOA)
Nantes (NTE) – Ajaccio (AJA)
Nantes (NTE) – Bastia (BIA)
Nantes (NTE) – Montpellier (MPL)
Nantes (NTE) – Munich (MUC)
Nantes (NTE) – Palma de Mallorca (PMI)
Nantes (NTE) – Palermo (PMO)
Nantes (NTE) – Perpignan (PGF)
Nantes (NTE) – Prague (PRG)
Nantes (NTE) – Strasbourg (SXB)
Nantes (NTE) – Tenerife (TFS)
Nantes (NTE) – Valencia (VLC)
Nantes (NTE) – Venice (VCE)
Palermo (PMO) – Florence (FLR)
Palermo (PMO) – Genoa (GOA)
Palermo (PMO) – Naples (NAP)
Palermo (PMO) – Turin (TRN)
Palermo (PMO) – Verona (VRN)
Venice (VCE) – Bari (BRI)
Venice (VCE) – Bilbao (BIO)
Venice (VCE) – Cagliari (CAG)
Venice (VCE) – Catania (CTA)
Venice (VCE) – Crotone (CRV)
Venice (VCE) – Lampedusa (LMP)
Venice (VCE) – Olbia (OLB)
Venice (VCE) – Palermo (PMO)
Venice (VCE) – Pantelleria (PNL)
Venice (VCE) – Reggio Di Calabria (REG)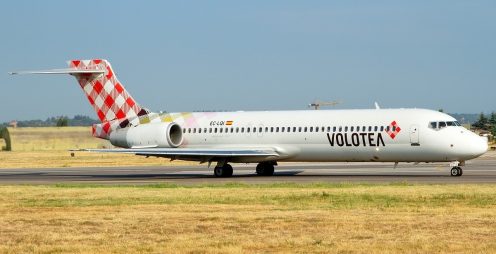 SCHEDULED BOEING 717 OPERATIONS BY AIRLINE (October 2013)

Rank

Airline

Seat Capacity

% Total 717 Capacity

Change vs Last Month

1

AirTran Airways (FL)

1,281,618

52.6 %

2.5 pp

2

Hawaiian Airlines (HA)

586,342

24.1 %

0.8 pp

3

QantasLink (QF)

229,500

9.4 %

0.5 pp

4

SAS Scandinavian Airlines (SK)

208,260

8.5 %

(-0.1) pp

5

Volotea Airlines (V7)

131,976

5.4 %

(-3.9) pp

TOTAL

2,437,696

-

-
TOP 20: SCHEDULED BOEING 717 OPERATIONS BY AIRPORT (non-stop departures; October 2013)

Rank (Oct-13)

Change (Sep-13)

Destination

Available Seats

% Total Capacity

Change vs Sep-13

1

-

ATL

387,387

15.9 %

0.2 pp

2

-

HNL

267,624

11.0 %

0.3 pp

3

+1

MCO

122,850

5.0 %

0.2 pp

4

(-1)

OGG

122,130

5.0 %

0.1 pp

5

-

BWI

96,876

4.0 %

0.6 pp

6

-

KOA

69,620

2.9 %

0.1 pp

7

-

LIH

68,794

2.8 %

-

8

-

HEL

67,041

2.8 %

0.1 pp

9

-

ITO

58,174

2.4 %

0.1 pp

10

-

ARN

53,937

2.2 %

(-0.1) pp

11

+1

TPA

53,352

2.2 %

0.5 pp

12

(-1)

PER

50,875

2.1 %

0.1 pp

13

+

RSW

48,672

2.0 %

0.5 pp

14

(-1)

FLL

43,875

1.8 %

0.1 pp

15

+4

CPH

38,025

1.6 %

0.2 pp

16

+2

DCA

35,685

1.5 %

0.1 pp

17

(-2)

CAK

35,334

1.4 %

(-0.2) pp

18

(-4)

MDW

33,228

1.4 %

(-0.2) pp

19

+1

BOS

33,111

1.4 %

-

20

+3

IND

32,994

1.4 %

0.3 pp

TOTAL

2,437,696

-

-