The head of the Civil Aviation Authority of Zimbabwe, David Chawota, talks to Jonny Williamson about Victoria Falls' offering for airlines and tour operators.
Victoria Falls believes its got what it takes to become one of Africa's leading tourist destinations. Located in northern Zimbabwe on the southern bank of the Zambezi River near the border of neighbouring Zambia, the town of Victoria Falls is named after its famous natural attraction.
Victoria Falls Airport is Zimbabwe's gateway to the Falls, and handled more than 220,000 passengers in 2013, a significant increase on the previous year's 180,000. In total, Zimbabwe welcomed 1.8 million tourists last year, mostly from other Southern African countries.
The Falls' stunning views, adventure activities and nearby wildlife parks are prime drawcards for tourists, yet a major overhaul of Zimbabwe's aviation and tourism sectors aims to broaden the region's appeal further. The Civil Aviation Authority of Zimbabwe (CAAZ) hopes to grow the destination's share of the MICE (meetings, incentives, conventions and events) market, head David Chawota explains to our sister publication, Routes News. "Our aim is to promote tourism while repositioning Victoria Falls as a global business conference destination," he says.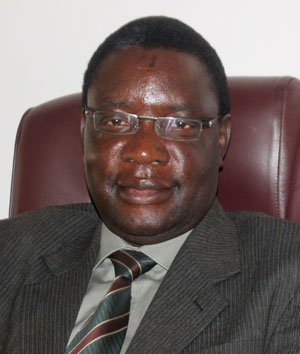 To further that goal, CAAZ is overseeing a comprehensive expansion project that will see the airport able to accommodate widebody aircraft (including A340, B747 and B777 types) and increase passenger capacity to 1.5mppa. Chawota sees both of these aims as being fundamental to raising awareness of Victoria Falls and the interest of new airlines, tour operators and visitors.
Victoria Falls is currently served by Southern African carriers only, namely South African Airways (SAA), Air Namibia, British Airways franchisee South Africa's Comair, and Air Zimbabwe. Together, these airlines operate routes to Johannesburg, Windhoek in Namibia, Gaborone and Maun in Botswana, and Zimbabwe's capital Harare, as well as Bulawayo.
The airport has yet to attract any long-haul or low-cost carriers, but Chawota is confident the new 4,000m runway, which is currently under construction and due to come into service in September 2015, will make a significant difference in Zimbabwe's appeal to both. Chawota sees improving links between Zimbabwe and the rest of the world as important in promoting sustainable growth in the country's aviation sector. Key source markets include sub-Saharan Africa and Europe, with the Middle and Far East becoming increasingly important.
"Raising the number of direct flights from major source markets is crucial in creating a robust aviation sector and CAAZ is particularly interested in starting negotiations with Chinese carriers and those who fly Arabian routes such as Emirates, Etihad and Qatar," he says.
Anticipating this growth, the construction of a new 20,000sqm international terminal building is already under way, with the airport's existing terminal being upgraded into a domestic hub upon its completion next year. Also included in the $150 million renovation is the construction of an advanced control tower and fire station, additional car parking facilities, the structural strengthening of the existing runway (in order for it to be used as a full-length taxiway once the new runway is completed), and landside and airside road networks.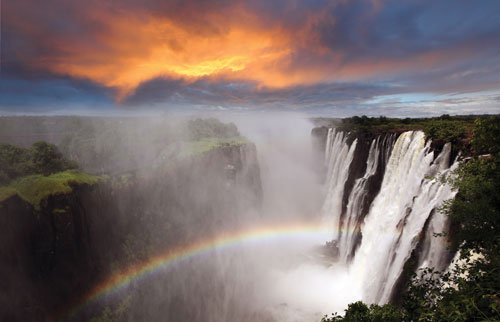 While Victoria Falls was once the jewel in Southern Africa's tourism crown, visitor numbers plummeted in recent decades, particularly during the worst of the political turmoil in the early 2000s. But more political stability in recent years has helped to boost visitor growth and investment. More than 70% of visitors to Victoria Falls last year were from Southern African nations, including South Africa; Botswana; Namibia; Zambia and Mozambique. The majority of these regional visitors currently arrive by road.
Further afield, CAAZ is currently at an advanced stage of negotiations with Nigeria's Arik Air and RwandAir, with the organisation saying both airlines are expected to start operating routes into Victoria Falls soon. The Middle and Far East are markets on which CAAZ is particularly focused, due to the huge market potential they offer. It is working with a number of airlines and tour agencies operating in both regions.
While CAAZ is dedicated to attracting new carriers to the region, the authority is similarly focused on highlighting Victoria Falls' event hosting capabilities. Last August, Zimbabwe and neighbouring Zambia partnered to host the 20th United Nations World Tourism Organization (UNWTO) General Assembly at Victoria Falls. Chawota says hosting such an international event was of huge importance for the destination. "Victoria Falls was able to showcase itself as a destination and the ability to co-ordinate such large-scale events, and local tourism players were able to appreciate the impact of business tourism," he adds.
Victoria Falls has six venues that offer conferencing facilities, with the largest and most well-known resort being Elephant Hills Hotel, which was the location of 2013's UNWTO General Assembly. Many of the region's hotels are undergoing (or have recently completed) renovations and remodelling to raise their standards. Chawota is pleased to see the refurbishments taking place and cites the UNWTO General Assembly as a turning point for the destination.
"Event hosting is certainly a sector Zimbabwe is prioritising for future development," he says. "The combined redevelopment of the airport and the region's hotels will ensure that Victoria Falls is able to meet the exacting needs of not only the international tourism market, but the business community as well."
| | |
| --- | --- |
| | DON'T MISS the latest issue of Routes News which is available at this year's Routes Africa. |