Athens Airport Sees Traffic Rise as it Overcomes Greece's Economic Woes
The economic woes in Greece have had a profound effect on the aviation business in the country but passenger numbers at Athens International Airport Eleftherios Venizelos (AIA) have remained relatively robust and during the last quarter of 2013 the facility returned to growth.
The economic woes in Greece have had a profound effect on the aviation business in the country but passenger numbers at Athens International Airport Eleftherios Venizelos (AIA) have remained relatively robust and during the last quarter of 2013 the facility returned to growth. The past three years has seen Greece, and in particular Athens, hit by the most severe financial crisis it has ever encountered; a challenging environment for the largest international airport in the country.
However, it appears a corner was turned at the end of last year with December 2013 showing the highest monthly traffic growth of the year, up 4.5 per cent, driven by an eleven per cent increase in international passengers, a very strong vote of confidence towards Athens's attractiveness. Through the year foreign passenger numbers grew 2.7 per cent over 2012, clearly signalling the recovery in the country's tourism industry. The dynamic recovery in the capital is also clear through the 2.4 million foreign visitor arrivals with a final destination in Athens, an increase of 7.9 per cent over the previous year.
The positive trend has continued into 2014 and during the first six months of the year passenger traffic reached 6.47 million, exceeding last year's levels by around 940,000, a significant 17 per cent growth, with domestic levels up 14.1 per cent and international traffic up 18.6 per cent.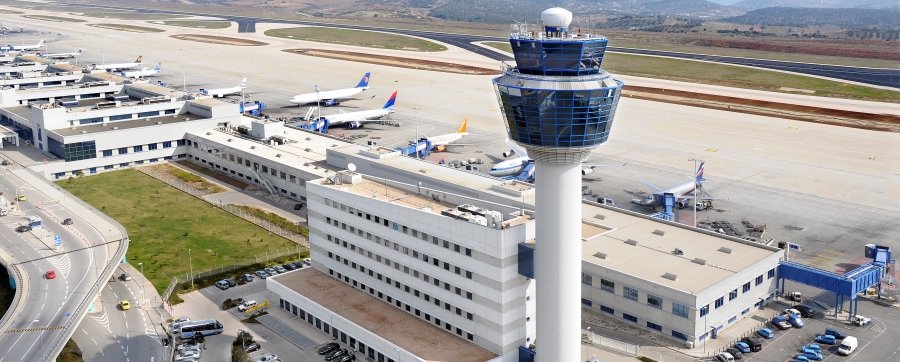 This growth can be attributed to a range of factors, none more so than the strength of the airport's relationship with airline partners which has resulted in a significant increase in available capacity over the past two schedule seasons. Others include an increased mobility of Greek residents, up 4 per cent in the first half of 2014 and a notable 11 per cent during the second quarter of the year, while the attractive of Athens as a destination is clear with foreign visitor arrivals up 35 per cent.
Over the past year more than 1.2 million seats have been introduced into foreign markets to and from AIA, many from national carrier Aegean Airlines which has embarked on a major expansion. Athens has also become a base for Irish budget carrier Ryanair with the introduction of 900,000 additional seats, 75 per cent of which has enhanced connectivity in the domestic market.
During the winter 2013/2014 season 31 new weekly flights operated from Athens with 150 more new weekly flights being introduced this summer. This summer's growth has been supported by an increasing share of low-cost operations with 16 budget carriers (up from 12 last summer) offering flights, boosting the LCC network from Athens by 36 per cent to 34 cities (38 airports). This sector of the market now accounts for 28 per cent of the total carriers operating scheduled flights from Athens.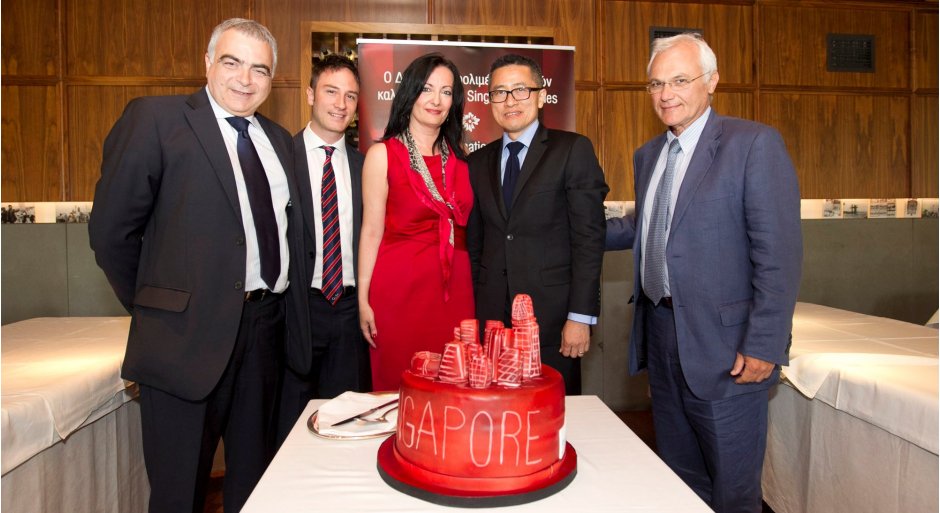 Highlights of the winter 2013/2014 schedule at Athens included Aegean Airlines retaining flights to Berlin, Budapest, Geneva, Kiev and Warsaw; Pegasus Airlines introducing daily flights to Istanbul; Ukraine International Airlines and SAS flying respective summer Kiev and Stockholm links on a year-round basis and LOT Polish Airlines reinstating winter operations to Warsaw.
Highlights of the current summer schedule include Aegean Airlines introducing six new destinations (Birmingham, Catania, Hamburg, Hannover, Nantes and Nuremberg) and adding flights to eight currently served markets (Abu Dhabi, Amman, Beirut, Copenhagen, Izmir, Marseille, Stockholm and Zurich); Ryanair basing two aircraft in Athens and offering five daily flights to Thessaloniki, two daily flights to Chania and a daily flight to Rhodes in the domestic market and international flights of London Stansted, Milan Bergamo and Paphos.
Other new services include Vueling launching double daily services to Rome; Transavia starting operations to Einthoven and sister company Transavia France to Lyon, Nantes and Paris Orly; easyJet adding flights to Hamburg; Meridiana starting services to Naples; Alitalia introducing seasonal flights to Milan Linate; Air Armenia inaugurating a link to Yerevan; Arkia Israel Airlines flying to Tel Aviv; Croatia Airlines to Split and SAS to Gothenburg. Meanwhile, Brussels Airlines resumed its service from Brussels, Gulf Air re-established a link with Bahrain and after a one year absence Singapore Airlines restored its twice weekly flights from Singapore.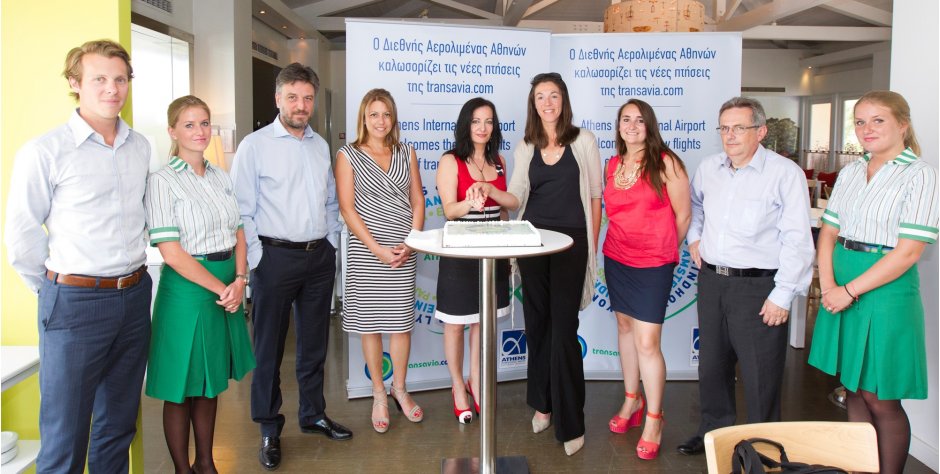 According to AIA executives, the latest network growth is a clear endorsement of its strong partnership concept with its airline operators and a scheme of aeronautical incentives and marketing support. For many years now it has been offering a "risk-sharing" incentive scheme, providing significant discounts to its charges for the airlines developing new and /or additional services out of Greek capital.
AIA's incentives have significantly benefited its partner airlines and in the past couple of years notable rebates have been paid to carriers, while other funds were distributed to carriers following the completion of ad-hoc support incentives. "These constitute the cornerstone of AIA's aeronautical strategy for growth," explained Ioanna Papadopoulou, director communications and marketing, Athens International Airport.
According to Papadopoulou, during 2013 the airport's focus was on defending traffic volumes, containing traffic losses and assisting airlines to sustain their operations. To support this strategy the facility's Traditional Growth Incentive Scheme was amplified by a series of targeted measures – firstly introduced back in 2012 - demonstrating its active engagement in supporting its airline partners during the tough period by helping them reduce their operating costs.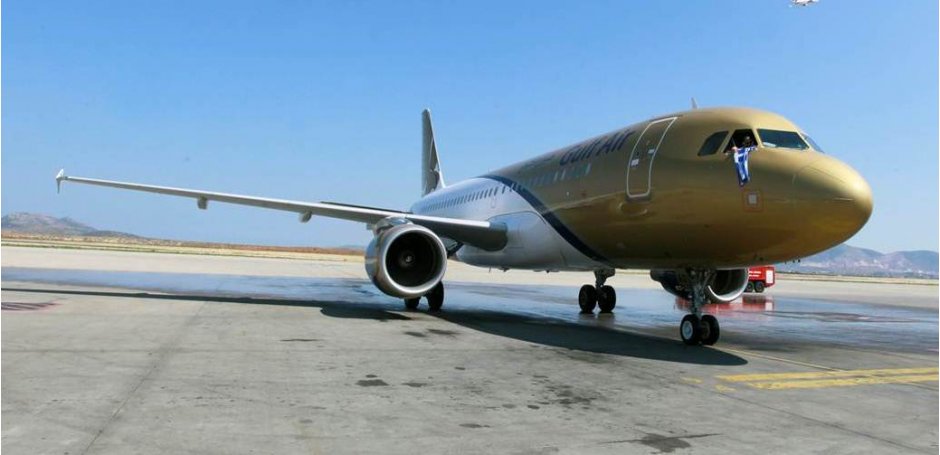 This year the airport has maintained its standard charges at the same rate for a sixth consecutive year, not even taking into account inflationary adjustments. The freezing of charges has been complemented by the extension and introduction of even stronger targeted schemes for the airlines, throughout the year.
AIA has introduced further targeted incentive schemes to further enhance relationships with current and potential future airline partners. These additional 'risk-sharing' activities introduce substantial incentives for airlines to incentivise them to sustain or increase traffic. These include the Sustainability Incentive aimed at retaining the same level of flights as corresponding periods last year, the Transfer incentive aimed to defend transfer traffic levels and the Load Factor incentive to encourage airlines to achieve higher Load Factors.
In order to encourage airlines to sustain or increase the number of the promotional fares distributed to the market and thus stimulate demand for air travel, AIA will continue with its Winter Low Fares incentive in 2014/2015, which was reintroduced to great success last year. The scheme, which offered discounts of up to 65 per cent on AIA's passenger charges, has been enhanced with a second more rewarding tier aiming to stimulate traffic demand even further.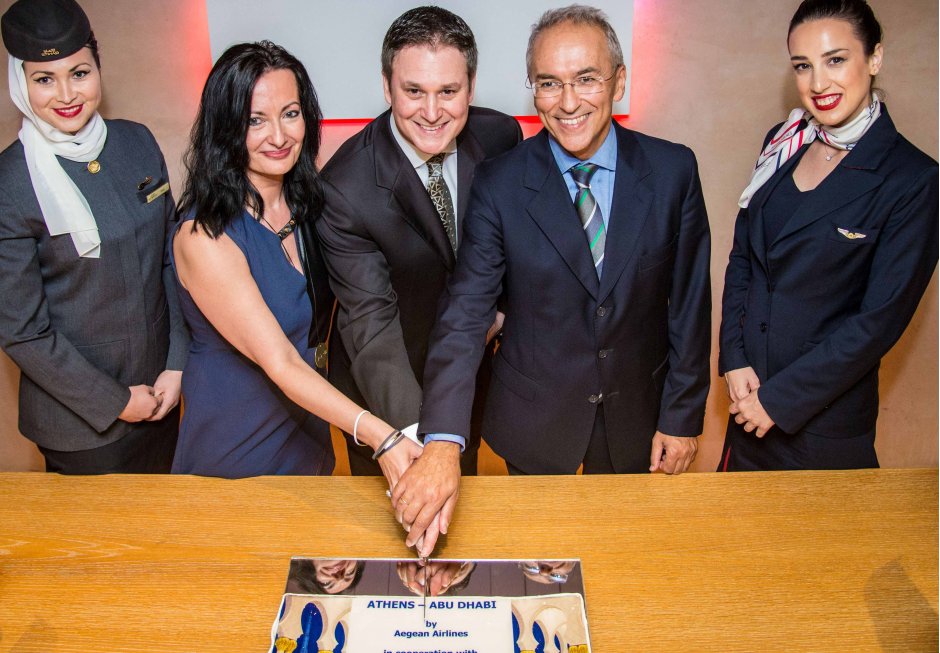 The airport has also adopted its recently established developmental scheme, Niche Routes incentive, to a permanent status and enriched with an increased validity of three years to attract new direct services from niche markets that are currently not operated to or from Athens.
During 2014, 13 different incentives addressing both development and sustainability aspects have been in effect at AIA, according to Papadopoulou, with more than 80 per cent of the operating carriers taking advantage of one or more of AIA's targeted incentives.
"Furthermore, more than 40 of our airline partners were significantly benefited by AIA's traditional developmental incentives and marketing support during 2013 while more than €20 million was distributed back to our partners in a form of discounts a result of AIA's incentive policy," she explained.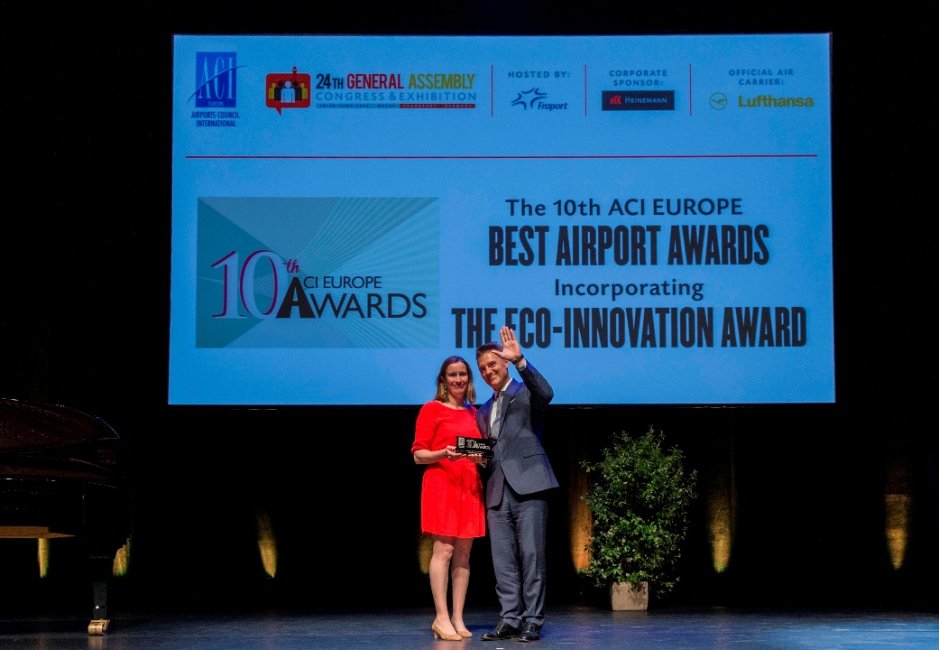 The traffic results from the final quarter of 2013 and first half of this year would suggest that AIA's incentive strategy has proved effective. The schemes last year have helped to protect the airport from traffic losses and established a sustainable model for the future, encouraging airlines to grow.
Despite the fact that aeronautical charges are not a determining factor for passenger traffic development, with this set of targeted incentives corresponding to significant discounts on its aeronautical charges, as well as with strong marketing support packages offered to airlines operating to and from Athens, AIA believes its incentive campaign will contribute significantly towards stimulating the potential of the Athens aviation market during the current adverse economic situation.