JetBlue Ready to Grow in Colombia
The existing New York – Cartagena route from JetBlue has proved successful in connecting Cartagena with the North East United States and the carrier is hopeful of replicating this success further south with a new link from Fort Lauderdale which launches on October 29, 2014.
Tomorrow, October 29, 2014, US carrier JetBlue Airways will inaugurate a second route to the northern Colombian coastal city of Cartagena as it continues to see the South American country as a strong international market for growth. The airline's new flight from its expanding hub at Hollywood International Airport in Fort Lauderdale will complement its existing Cartagena link from New York and flights to Bogota and Medellin from Florida.
JetBlue made its first moves into Colombia in January 2009 when it inaugurated a link between Orlando International and El Dorado International Airport, the main gateway in the country's capital city, Bogota. A second link to the capital was added from Fort Lauderdale in May 2012, while Cartagena joined the network from New York in November 2012. A fourth route linking Fort Lauderdale to Medellin was added in June 2013.
The existing New York – Cartagena route from JetBlue has proved successful in connecting Cartagena with the North East United States and the carrier is hopeful of replicating this success further south. The Florida region is home to a large community of residents of Colombian origin that drives demand between the two regions, while tourism and commerce links are also substantial. In 2013 the demand between the Cartagena region and Fort Lauderdale/Miami region totalled around 175,000 passengers.
Speaking to Routesonline at last month's World Routes in Chicago, USA, John Checketts, director of network planning, JetBlue Airways, revealed the carrier has been delighted with the development of its network in Colombia and expects, in time, to see the new route to grow.
"We are putting a lot of capacity into the market from zero to 150 seats a day but given our previous experience on our other four routes into Colombia and certainly the New York – Cartagena service we are looking ahead to develop the route," he said.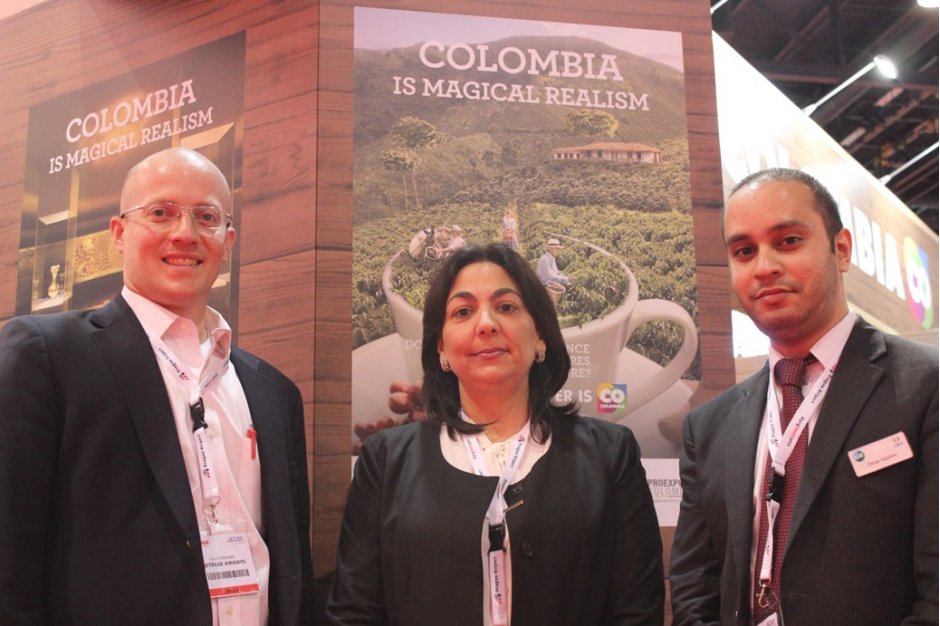 "Cartagena has a lot to offer as a destination and hopefully we can help educate travellers to the amazing potential of the city. It is a truly beautiful location and I was personally blown away but what it had to offer on educational visits to look at the potential of the market within the JetBlue network," he added.
Cartagena, which is the second most visited part of Colombia after the capital Bogota is an upcoming tourism destination, growing with the aid of new hotels and infrastructure. Looking forward to 2016, an additional 3,124 hotel rooms will be added to the city. Business and commerce are also expanding in the region with large investments in the petrochemical industry. The city's air transport connectivity is being supported by ASM, the route development consultants, who are providing strategic advice, business case development and hands-on network development support.
The new Cartagena service is part of an expanded international offering from JetBlue at Fort Lauderdale. Six other international routes have already been launched within the last year from JetBlue's South Florida focus city comprising links to San Jose, Costa Rica; Lima, Peru; Port-au-Prince, Haiti; Port of Spain, Trinidad and Tobago; Montego Bay, Jamaica; and Punta Cana, Dominican Republic.
Alongside the new route to Colombia, JetBlue is also boosting its domestic offering from Fort Lauderdale and making its debut in the intra-Florida market. The airline will introduce new flights to Las Vegas, Nevada; Jacksonville, Florida and Pittsburgh from October 29, 2014. JetBlue's debut in the intra-Florida market will see it introduce this winter's only jet service between Fort Lauderdale and Jacksonville, a route it will operate twice daily with a 100-seat Embraer 190.
In our analysis, below, we highlight the growth in JetBlue's capacity into Colombia since it made its debut in 2009. According to official schedule data available seats into the country will rise 26.2 per cent in 2014 versus last year, based on published timetables for the remainder of the year.
Data provided by