Springing Into Action in China's Low-Cost Market
Zhang Xiuzhi, CEO of Chinese low-cost carrier, Spring Airlines, tells Graham Newton that thinking big comes easily.
Spring Airlines was founded in 2004 as part of a partial liberalisation of the civil aviation sector in China and commenced flights in July 2005.
By 2008, many of the new airlines that had emerged during the partial liberalisation had either gone bankrupt or were taken over by the larger stateowned airlines.
Spring's ability to survive was in part due to its low-cost carrier (LCC) business model and the fact that its major bases are at Shanghai's two airports of Pudong and Hongqaio. As China's financial capital and home to a large population with the highest disposable income in China, there is a consistent volume of both inbound and outbound business and leisure traffic at Shanghai.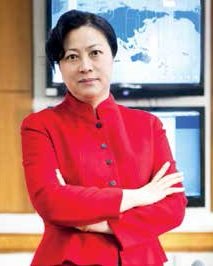 Zhang Xiuzhi, CEO, Spring Airlines
The management ability of its cofounder, Zhang Xiuzhi, was also crucial. Zhang is a firm believer that the LCC model can thrive in China despite it being a highly regulated market. When Spring entered the market, over 80% of the Chinese population had never flown, meaning that the LCC business model made good sense for a market flooded with price-sensitive, first-time flyers. And as Spring developed, so too did its range of travel products, enabling the airline to cater to an increasingly sophisticated and price-conscious business segment.
The strategy has been so successful that in 2013, China's aviation administrators acknowledged the role that LCCs play in a sustaining a healthy aviation sector and have now given approval to a number of new LCCs – many of which are full service carriers' regional subsidiaries that are transitioning to LCCs.
Hainan group's West Air and HK Express have already transitioned to LCCs, while a number of other airlines are in the process or contemplating such a move, including Capital, Chengdu and Chongqing airlines. Zhou Laizhen, the CAAC Deputy Director, spoke about the growing importance of the LCC sector at the 2nd ICAO-CAAC LCC summit, saying that they play an important part in the strategic plan for the industry's growth and are critical to creating a more balanced and fiscally-sound aviation sector. He noted that the business models of both LCCs and full service carriers will continue to evolve and borrow from each other.
Performance by numbers
Since its first flight in July 2005, Spring has grown steadily, assembling a fleet of 46 A320 aircraft and carrying some 13 million passengers in 2014. "Significantly, over the last nine years we have maintained an average load factor of 95% and aircraft utilisation of over 11 hours," says Zhang. "This translates into 45 more passengers per flight than the Chinese industry average and 20% lower ton-km fuel consumption. Our goal is straightforward; remain profitable and ensure that our profit per aircraft remains among the industry's highest."
Certainly, there's plenty of room to grow. The LCC market has captured around a third of traffic on average worldwide. In some Southeast Asian nations that figure is well in excess of 50%. But in China, the world's second largest aviation market, LCC market share barely scrapes 5%. "It is fair to say that a LCC revolution is underway and its impact will be profound," says Zhang. "This revolution will mean greater operational and management efficiencies and improved competitiveness. It is an exciting time to be in the industry."
Lessons learned
While the Chinese market may seem unique to many, Zhang informs that there is plenty of lessons to be learned from around the world."When you look back to the classic LCC model that emerged in the 1970s with its focus on a point-to-point, single aircraft type, high load factors and strict cost control, it is now considered LCC 1.0," Zhang suggests. "What Ryanair did in Europe – and the advent of online direct sales, the focus on ancillary revenue – was definitely 2.0. There have been many new versions since then and Spring has taken lessons from them all. Operationally, we have stayed with the traditional LCC model of simple, safe and cost-effective management. However, we are also focused on leveraging new technologies to improve our online sales channels and increasing ancillary revenues.
"Regardless of the business model you employ, you need to adapt to changing market expectations. We are always prepared to learn from the industry leaders and pioneers but have to be flexible in the way we adapt to our unique market conditions and play to our strengths to ensure we too remain an industry leader."

Zhang Xiuzhi
CEO, Spring Airlines
One of those strengths is the point to- point network and Zhang confirms that remains a priority. Even within the flying range of the A320s, there are rich pickings. Spring operates over 80 domestic, regional and international routes covering the Greater China, north Asia and Southeast Asian regions. From its bases in Shanghai, the airline can operate the A320 to over 266 cities in more than 26 countries, a network serving 3.7 billion people.
"North Asia is an important market for us," says Zhang. "Our recent expansion in Japan and Korea means we already have aircraft overnighting in Osaka and Jeju Island. Stable Sino- Japanese relations and a Sino-Korean Free Trade Zone will mean that we will seek to open new routes and add density on existing routes in the region. At the same time we will look at more tourist routes in southeast Asia."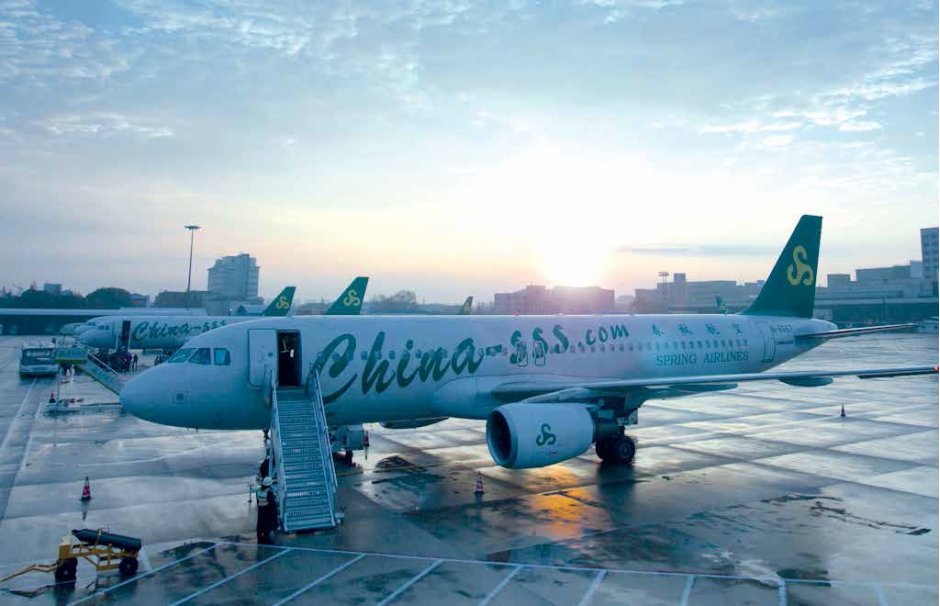 Spreading its wings
Building its international and regional network is an important part of Spring's strategy. In 2010, it became the first private airline to be granted a licence to fly internationally by CAAC.
In the last few years, the carrier has launched international and regional flights from its four primary bases at Shanghai Hongqiao and Pudong, Shenyang and Shijiazhuang to Hong Kong, Macau, Taiwan, Japan, Korea and southeast Asia. New routes and greater density in these core markets is on the cards.
According to CAPA, Spring is already ranked third in China for its percentage of international seat capacity. "We already have a subsidiary in Japan and, along with establishing bases in Osaka and Jeju, we are also looking into establishing other joint ventures," says Zhang. "Future expansion plans focus on these new routes and increased density. Internationalisation, digital engagement and market focus are priorities in the short and long term." Boosting brand awareness in the international market will be crucial to Spring's success. Like many LCCs, brand is an essential component in Spring's business model and active engagement in social media and on digital platforms is part of the company's DNA.
As the airline becomes more international, Zhang accepts the need to focus on how to increase the proportion of international travellers taking flights. Already, Spring is active in building a strong international social media presence on platforms like Facebook. And it will also look at strategic advertising in international media. Sales channels are multi-lingual and the airline has long been recruiting experienced captains from around the world.
"Listening and engaging with our customers regardless of where they are is key to building a strong brand," notes Spring's CEO. Leveraging support Expanding beyond the region will require a change in fleet policy. According to Zhang, should Spring introduce widebody aircraft to launch long-haul routes to destinations in Australia, Europe or even the US, then it would also need to consider how it could leverage the support of parent company, Spring Travel, to help the airline break into these new markets.
Buying widebodies will not be an easy decision. Such an aircraft would have a significant impact on Spring's cost base. And the market strategy, demand forecast and fuel efficiency would have to be carefully assessed. For now, Zhang reports the airline is satisfied with its 180-seat A320 work horse. Following the launch of CAAC policies in support of the LCC sector, Spring was able to order 30 additional aircraft that will begin delivery in 2015.
From 2015 to 2020, the fleet will grow 17% annually. By 2018, Spring will have 100 aircraft, reaching around 130 aircraft by 2020. But it isn't just about the fleet and network. China's infrastructure needs to grow along with the industry and, importantly, it needs to reflect the wishes of its LCC customers.
"Traditionally, LCCs have focused on low to mid-range leisure travellers but increasingly are targeting price sensitive business passengers," says Zhang. "Many LCCs already offer high frequency point-to-point routes, which require quick turnaround times to ensure efficiency and on-time performance. Many large international airports have dedicated terminal facilities that are more suited to LCCs requirements. But there are currently no such facilities available at large airports in China. LCCs in China face greater cost pressures and decreased competitiveness when compared with overseas LCCs."
Zhang points out, however, that this may soon change. Important gateways are looking into building LCC facilities and CAAC has issued guidelines on their construction. "This will be a game-changing move and a win-win for all stakeholders; lower costs for airlines and the ability to attract more new operators for airports," Zhang believes.
Whatever the outcome, Spring's future seems assured. An IPO is targeted to bring in some $285 million, which will used to finance up to nine A320s and three A320 simulators. Spring is keen to acquire scale so that in can position itself as the largest LCC in the north Asia region and counter the growing number of competitors entering the market.