Kenyan low cost carrier Jambojet launched flights to three new destinations in the country's coastal region in late March 2015 after welcoming a first Bombardier Dash 8-Q400NextGen turboprop into its fleet. The aircraft, acquired from DAC Aviation, is able to perform more efficiently into these smaller markets, while its performance allows it to operate from the shorter Runways that serve these smaller airports.
The airline, which is celebrating the first anniversary of its formation, introduced flights from its base at Nairobi's Jomo Kenyatta International Airport to Lamu, Malindi and Ukunda from March 28, 2015. These destinations complement its existing flights to Eldoret, Kisumu and Mombasa as it targets the growing domestic travel market in the East African country comprising tourists, traders, investors, government workers and employees of local and international aid agencies.
"Lamu and Malindi are leading tourism destinations, globally acclaimed for their pristine beaches and unique cultural sites. Ukunda, also known as Diani, has an airstrip serving Kenya's busy south coast tourism circuit. By flying to these destinations, Jambojet will be hoping to tap the anticipated increase in traffic especially to Lamu where the government plans to construct a $5 billion port," said Willem Hondius, chief executive officer, Jambojet.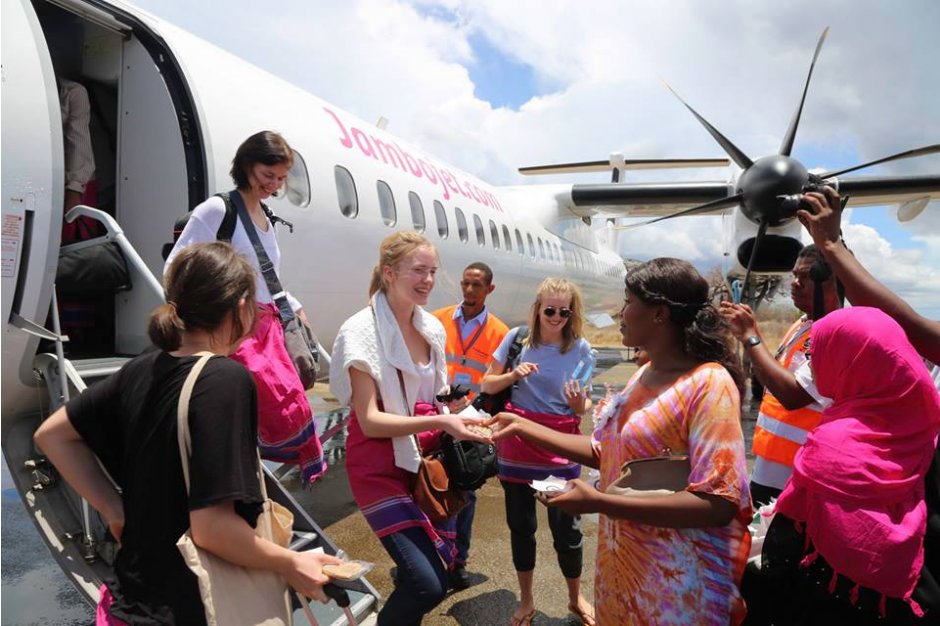 The new Canadian-built Dash 8 turboprop to complement its existing fleet of three Boeing 737-300s will play an important role in the airline's development. Alongside the three new routes from Nairobi, the aircraft will provide links on the short route between Malindi and Lamu, which are combined on schedules from the capital, as well as replacing the larger jets on flights to Eldoret and Kisumu. "The Q400 will also be utilized on Kisumu and Eldoret in order to improve the product on these two routes," confirmed Hondius.
Jambojet has flown about 500,000 customers in its first year of operation, signalling huge potential for growth in the future. It has positioned itself as a provider of affordable air travel in a country with a rapidly expanding middle class and growing economy. It is understood that the Dash 8 lease could mark the start of a fleet growth that could see additional units arrive to introduce flights to further destinations in the East African region.
"We're delighted to be collaborating with DAC Aviation as we expand our network to include Lamu, Malindi and Ukunda, and enhance the service on some of our existing routes with the Q400 aircraft," said Hondius.
"Launching operations with the technologically advanced Q400 aircraft, whose attributes include jet-like speed and a quiet cabin in a 78-seat configuration for best cost per seat in its class, will also allow us to implement our growth strategy as we strive to open new destinations in the East African region to respond to the anticipated increased demand in business and leisure travel," he added.