African carrier Arik Air is offering an enhanced Business offering for passengers on its Bombardier CRJ1000 NextGen aircraft after introducing a first dual-class configured aircraft into its fleet, the Canadian manufacturer of the regional jet aircraft has revealed.
Bombardier Aerospace has confirmed that the aircraft, fitted with three-abreast business-class seating at the front of the cabin, will be used to increase the airline's network service on its most popular business routes in West Africa.
Arik Air is one of five customers for the CRJ1000 NextGen, the largest member of the CRJ family of aircraft, alongside Air Nostrum, BritAir, Garuda Indonesia and Hop! It unveiled its first aircraft in December 2013 (although it was not formally delivered until July 2014) and also operates four CRJ900 aircraft and four Q400 NextGen aircraft alongside larger Boeing 737 and Airbus A330 and A340 jets.
The addition of the standalone business class cabin will reduce the overall capacity of Arik Air's CRJ1000s from 100-seats to 91, with it offering a ten business class and 81 economy seats. This is the second of three CRJ1000 NextGen aircraft the African carrier has on order. The third aircraft will also be configured in the dual-class arrangement, while the original all-Economy aircraft will be refitted at a later date.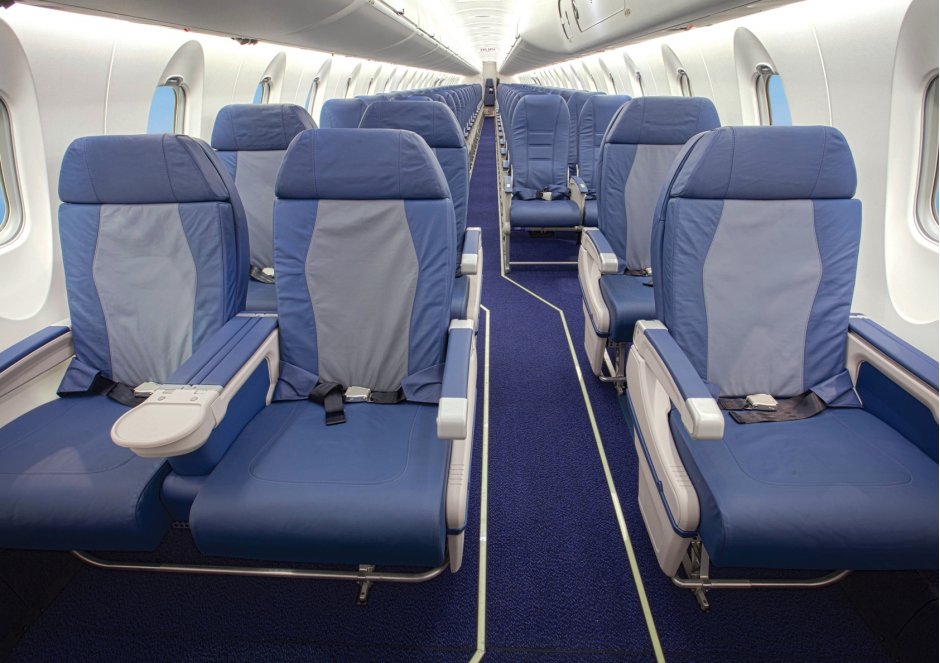 "Configured to offer the very best in-flight comfort and style for our passengers, the Bombardier CRJ1000 NextGen aircraft will also provide a high degree of operational flexibility to enhance our service, and a reduced environmental footprint to promote greener, more sustainable aviation," said Dr Michael Arumemi-Ikhide, group chief executive officer, Arik Air.
Arik Air initially utilised its CRJ1000 NextGens to boost frequencies on existing routes, including its Lagos - Owerii and Lagos - Enugu links. According to Arumemi-Ikhide the new aircraft will likewise be used to increase frequencies between the airline's more popular business routes from daily, to twice-daily flights, as well as to launch a third daily flight on the Lagos - Accra route.
Arik Air is Nigeria and West Africa's largest airline and operates mainly from two hubs at Murtala Mohammed Airport in Lagos and Nnamdi Azikiwe International Airport in Abuja. It currently serves 20 destinations across Nigeria as well as international links to Accra (Ghana), Banjul (Gambia), Dakar (Senegal), Douala (Cameroon), Freetown (Sierra Leone), Kinshasa (Congo Democratic Republic), Luanda (Angola) and Monrovia (Liberia) and longer-distance links to Johannesburg (South Africa), London (UK) and New York (USA).