Finland's flag carrier has announced plans for its first long-range A350 international route to Shanghai in October.
The carrier will be the first airline in the world to operate the A350 on scheduled services to China, as Shanghai will be served daily by the next-generation Airbus aircraft from October 25, 2015. Beijing will follow with daily A350 services to commence from November 21, 2015.
Finnair's peak-season frequencies to Bangkok will be partly served by the A350 from December 4, 2015, as well as the airline's A330 aircraft. Daily services to both Hong Kong and Singapore will commence from February 1 and May 5, 2016 respectively, both of which will be operated with a combination of A350 and A330 aircraft also.
"We are thrilled to reach this important milestone as we gear up for a seamless transition to A350 operations," says Finnair CEO Pekka Vauramo. "Our A350 investment program is the largest in the company's 92-year history, and these aircraft will form the backbone of our long-haul operations for years to come while also playing an essential role in our sustainable, long-term profitability. I can truly speak for all employees when I say we cannot wait to welcome passengers on board."
Finnair is the European launch customer and the third worldwide, of the new aircraft type, and has 19 on order, expecting to receive the first four by the end of this year. Another seven will be delivered in 2016 and 2017 by which time the airline plans to have retired all of its A340 jets. The remaining eight are to be delivered between 2018 and 2023.
London, Frankfurt, Hamburg, Stockholm, Copenhagen, Paris, Amsterdam, Barcelona and Vienna will see Finnair's A350 from October as 'crew familiarisation flights' commence, with Finnair's A350 inaugural taking place on October 5, 2015 from Helsinki to Rovaniemi in Finnish Lapland.
The airline's A350 fleet will be configured with 46 business class seats, giving direct aisle access and a full flat bed. The aircraft will also be fitted with in-flight internet in the first step towards a fleet-wide upgrade which plans to see all of the Finnish airline's jets connected by 2018.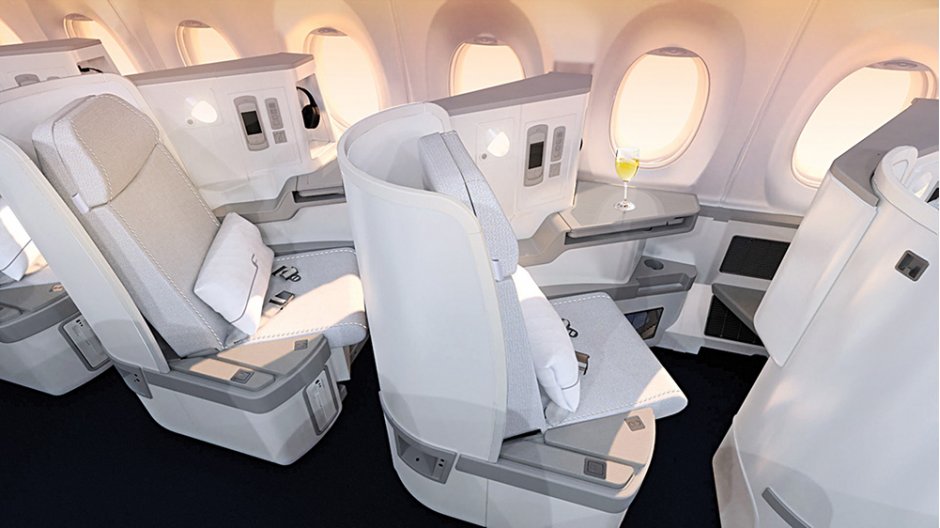 The eco-smart design of the A350 brings more than 25 per cent improvement in fuel efficiency and operating cost over the previous generation of aircraft in its class, significantly reducing the carbon footprint of operators.