Oslo Airport is currently in the middle of a major expansion, and when the new part of the airport opens in 2017 it will be able to handle up to 30 million travellers annually. In preparation for the new capacity coming online airport operator Avinor has appointed a new Director of Traffic Development to facilitate its traffic growth.
Jasper Spruit (39), currently Director of Aviation Marketing at Amsterdam Airport Schiphol and will take up his new position in June and will have comprehensive responsibility for Avinor's national and international focus for route development.
"Spruit has been appointed to help Avinor realise its ambition of developing one of Europe's best national and international route portfolios, as well as positioning Oslo Airport as a preferred airport for intercontinental air traffic in the Nordic countries," said Øyvind Hasaas, managing director, Oslo Airport.
The route development expert has been at Schiphol since 2006, only interrupted by a stint as Director of Asian Development at Brisbane Airport Corporation in Australia. He has worked in aviation throughout his career and has now been assigned the job of leading Avinor's and Oslo Airport's focus on traffic development in general, and intercontinental routes in particular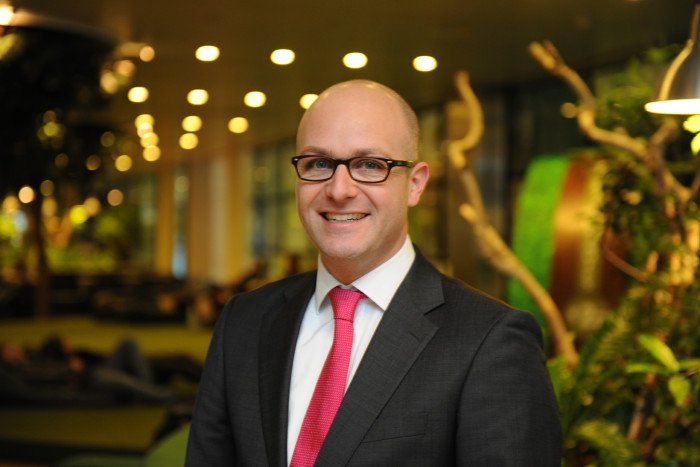 "It's a very exciting job in an exciting market. Competition in the Nordic countries is tough and it's important that Oslo and Norway position themselves vis-à-vis the most important markets in the world. We view Asia and North America as natural areas on which to concentrate even more," he explained.
Norway is a very mobile market and Norwegians travel a lot and over greater distances than before. In 2014, 50 million passengers travelled to and from Norwegian airports with Oslo Airport being served by 37 scheduled airlines and 28 charter operators across 146 routes. In addition eleven purely cargo airlines operate out of the airport.
"We have received signals from several airlines that they are planning a major route expansion in intercontinental traffic and it is then up to us to position ourselves so that the most attractive routes go via Norway," said Spruit who will be assigned overall responsibility for commercial traffic at the airport, which also includes domestic, international and charter flights.
Goodbye Jasper and Welcome Lotte