Start-Up Carriers: Who's New for June?
June has seen a number of start-up carriers taking shape across the world, including New Zealand-based Originair and India's Premier Airways. We've rounded up the latest in start-up carrier news for June.
June has seen a number of start-up carriers taking shape across the world, including New Zealand-based Originair and India's Premier Airways. We've rounded up the latest in start-up carrier news for June.
---
Originair, which has been established by Robert Inglis, who originally founded Air Nelson, is to commence regional operations in New Zealand from August.
From August 12, the airline will pick up the Nelson to Palmerston North direct route which Air New Zealand dumped in April, as well as commencing a route between Nelson and Wellington from September 10. The Originair fleet will consist of two 19-seat Jetstreams, and will operate the routes up to 12-times-weekly.
"Having Originair here will be fantastic for Nelson by offering more availability for inbound and outbound passengers on a direct route to Palmerston North supporting both business and leisure travellers,"
"There are some great synergies between both catchment regions to really take advantage of what's on offer. More choice for travellers to Wellington will also be welcomed by Nelsonians," said Rob Evans, Chief Executive at Nelson Airport.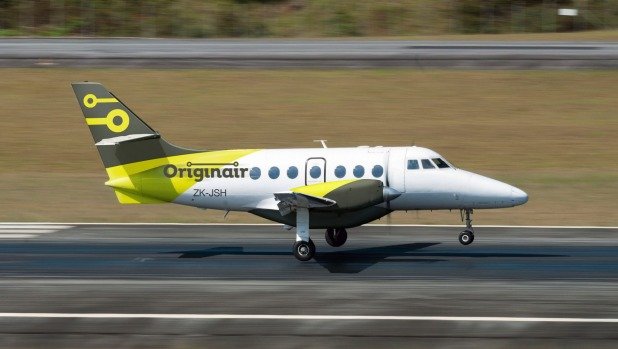 ---
In India, Premier Airways which will operate under the Easy Air banner, is planning to commence operations in October this year, pending an Air Operators Certificate from the Indian Directorate General of Civil Aviation. The Chennai-based airline proposes to launch low-cost regional scheduled services, and is reportedly in advanced talks with Airbus over a possible order for forty A320neo aircraft.
---
Binter Canarias has established a new Cape Verdian subsidiary – Binter Cabo Verde which is currently in the process of securing its AOC from the Cape Verde CAA. The Spanish carrier plans to target the African market, targeting nations such as Ghana and Mali.
The airline will initially be equipped with a number of Binter Canarias' CRJ-900 aircraft, though these will be replaced with two new ATR72-600s towards the end of 2015.
Binter is also looking to further develop its Las Palmas hub into a preferred destination for African medical and leisure tourists.
---
Offering "a private jet experience at a business class price", a new carrier at DuPage Airport hopes to take off where others have failed. BizCharters Inc. plans to start flying scheduled services in mid-August to the New York area and Washington Dulles International.
Two Embraer 135's, previously used by American Airlines' regional jet subsidiary with up to 47 seats were leased from the manufacturer and retrofitted with 30 leather seats, Wi-Fi and power outlets for each passenger.
The planes are flown by retired United Airlines pilots under a subcontract with Planemasters, and BizCharters claims it can shave three hours off the time it takes to get to New York door to door.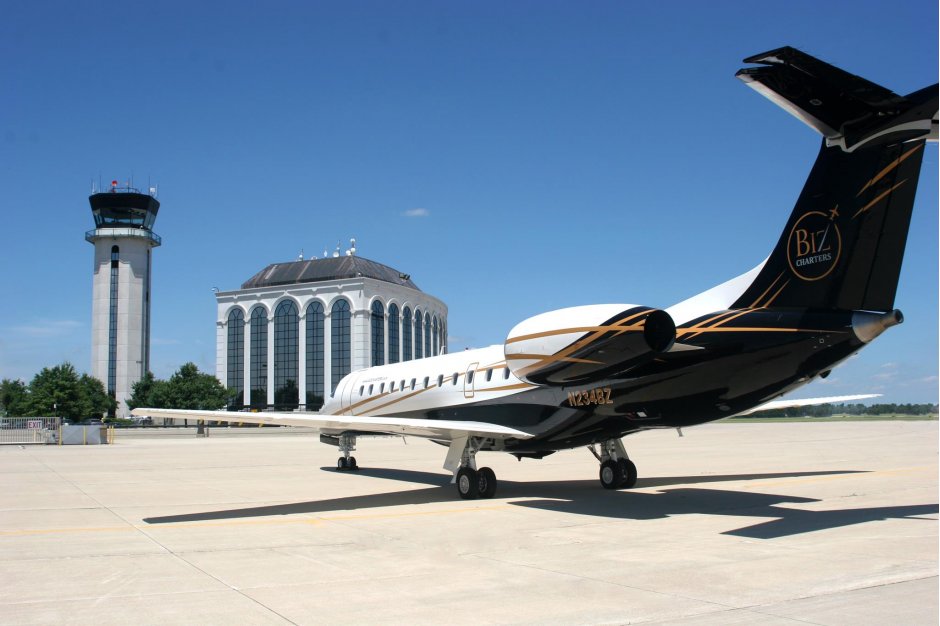 ---
NewLeaf Airways, Winnipeg International, plans to charter three B737-400s from Flair Airlines to cover its initial operational requirements, while waiting for its own AOC from Transportation Canada. From bases in Winnipeg, Kelowna and Hamilton, the airline plans to offer scheduled daily nonstop flights to multiple domestic and international destinations.
"NewLeaf headquartering in Winnipeg will undoubtedly result in improved connectivity and provide a significant boost to the local economy," said Barry Rempel, President and CEO of Winnipeg Airports Authority.
---
German carrier PuRen Airlines has signed a Letter of Intent with Comac (Shanghai) for seven C919s and seven ARJ21-700s during the 2015 Paris Air Show. The start-up is backed by Chinese investment firm, PuRen Group which acquired the bankrupt Lubeck Airport in July last year – where PuRen Airlines plans to operate from.
---
Kazakh Air (Qazaq Air) is a new start-up domestic airline, which previously planned to launch as Air Kazakhstan, after the formal national carrier. The airline plans to acquire up to ten Bombardier Q-400 turboprop aircraft, and initially planned to launch on July 1, 2015 though still had not received an AOC by mid-June.
---
Iraqi start-up FlyBaghdad is set to take delivery of its maiden aircraft – a CRJ200 formerly in service with Spain's Air Nostrum. The airline, which is set to launch operations this July also intends to add two A320-200s to its fleet.
---
Meanwhile, Virgin Australia has announced that it will formally launch its new Virgin Australia Cargo unit on July 1, 2015, after its existing exclusive arrangement with Toll Group ceased on June 30.
"Virgin Australia will now actively compete in the domestic and short haul international cargo market for the first time," Merren McArthur, Group Executive – Virgin Australia Cargo, said. "We will leverage the famous Virgin Australia customer focused culture to deliver exceptional service at competitive rates."
---
In South Africa, domestic airline FlyGoAir has announced that it will commence operations, with flights between Cape Town and Johannesburg, initially scheduled for 29 June, although the airline's website does not allow for booking before July 13, 2015.
The airline will initially be making use of a 50-seater Bombardier CRJ jet, leased from Cemair, and is positioning itself as a premium carrier – with meals, drinks and checked luggage all included in the airfare. Aimed at business travellers, the airline is setting itself apart from the huge number of budget airlines in South Africa's skies at the moment.