Capturing the Lucrative China Outbound Tourism Market
In recent years China has overtaken both USA and Germany to become the largest outbound market in the world with Chinese travellers now the top source of tourism cash, according to the UNWTO. In 2012 their annual spend was estimated at $102 billion, growing to a market of 97 million and spend of $124 billion in 2013 and 110 million and $165 billion last year.
A recent study has shown that Chinese tourism growth is on track to reach 200 million outbound travellers by 2020, creating an exponential surge in global tourism, driven by increased affordability, reduced travel restrictions and growing desire to visit new places.
A report earlier this year from CLSA Limited (CLSA), Asia's leading and longest-running independent brokerage and investment group, Social Pressures – Chinese Tourists Keep Exploring, a follow up to the landmark 2014 report Chinese Tourists – Exploring New Frontiers, revealed changing preferences of tourists. But, how can the aviation sector and destinations capture this lucrative Chinese outbound tourism market? Well, Dr Adam Wu, chief operating officer, China Business Network, shared his own observations with Routes Silk Road delegates.
In an enlightening presentation at the Routes Silk Road Strategy Summit, Dr Wu, identified the key characteristics of the Chinese outbound market, highlighted the main factors that are fueling the fast growing outbound travel from China. He also demonstrated how to reach the Chinese outbound travel market successfully and most cost effectively so destinations and the incoming travel service providers from airlines to airports can reap the benefits of the fast growing market of China and attract high spending Chinese visitors as well as investment from the country.
In recent years China has overtaken both USA and Germany to become the largest outbound market in the world with Chinese travellers now the top source of tourism cash, according to the UNWTO. In 2012 their annual spend was estimated at $102 billion, growing to a market of 97 million and spend of $124 billion in 2013 and 110 million and $165 billion last year.
"China is growing quickly," said Dr Wu, "but other markets are stagnant with the number two and three source markets – Germany and USA – showing little change over the past few years, significantly enhancing the importance of the Chinese travellers to foreign destinations."
Two of the Silk Road's largest markets – Russia and Turkey – have benefitted from increasing Chinese arrivals. In 2014, more than 1.1 million Chinese tourists visited Russia, becoming the largest single source market of tourists to the country. More than 400,000 of these travelled through organised group itineraries, according to Dr Wu. In the first quarter of this year arrivals were up a further 27 per cent on last year's corresponding period. Meanwhile, in Turkey, around 200,000 Chinese tourists visited the country in 2014, up 43 per cent on 2013.
But, what is the attraction of Chinese travellers over other tourists? Well, the answer is simple, their significant spending power and their propensity to shop. It has been widely reported that Chinese visitors spend a lot of money on shopping with research estimating an average spend of $6,000 per visit to USA and €4,000 per European visit.
"Chinese visitors like buying high quality branded or unique products made overseas; when they believe something is good or unique they are willing and able to pay for it," said Dr Wu. "Destinations need to facilitate this by having information in Chinese and tax free refund facilities: 51 per cent of tax refunds processed by Global Blue are to Chinese travellers."
Attracting Chinese visitors makes commercial sense not only because of the sheer size and real potential of the Chinese market but also because Chinese visitors can be used to ease seasonal demand imbalances from traditional markets.
But Chinese holiday makers are selecting destinations based on more than shopping opportunities alone, with cost, safety, culture, vacation length and visa availability said to be the top five factors influencing destination choice, with safety now seen as a growing concern. "The perception of a safe destination is of paramount importance to all visitors – not just Chinese. The world is more wired than ever before and bad news travels fast," said Dr Wu.
China has been increasing its outward direct investment, which now exceeds $100 billion. Chinese investors and businesses have invested in nearly 25,000 companies in 196 countries and regions, which goes hand-in-hand with outbound travel particularly in the lucrative MICE sector. This has been further facilitated by more than 170 destinations having Approved Destination Status to ease tour operator access, with 39 countries having signed full visa waiver agreements with China to welcome more Chinese visitors
"More and more disposable income has enabled more and more Chinese to travel abroad in order to fulfill their dreams of visiting foreign countries, to enrich themselves culturally with experience of foreign destinations and people," said Dr Wu. China has the highest number of US$ Billionaires in Asia and more than two million US$ millionaires.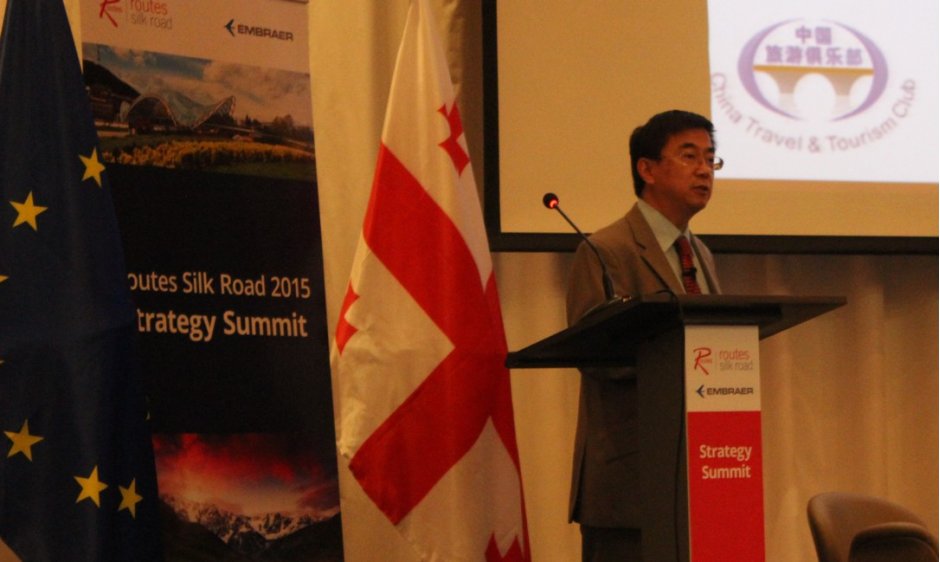 China clearly has a lucrative MICE market and fast growing leisure travel sector. Destination choices are influenced by a variety of drivers and vary dramatically depending on desired experiences, recommendations by friends and relatives, available time, and discretionary income. On a regional basis, for those with time and budget constraints, Japan and South Korea are attractive because they are closer, have more flights, and offer cheaper dining and shopping destinations.
New Zealand and Australia also rank highly among Chinese travellers for relaxation breaks, and are being facilitates by enhanced air connectivity, but are more time-consuming and costly, so budget conscious nature-lovers are more inclined to select Thailand or Bali, for a relaxing natural environment.
According to Dr Wu, there are various ways to reach outbound travel decision makers in China, either through tourism event attendance, national roadshows, establishing offices in China, employing Chinese staff and even learning Mandarin. However, each of these can be costly and time consuming. For him, the key way to engage with the audience is via the 'Chinese World Wide Web'; not to be confused with the 'World Wide Web'.
These are differentiated by the 'Great Firewall of China', which Dr Wu describes as "stronger and more powerful" than the country's legendary Great Wall of China, and which has been developed to block what are perceived to be politically sensitive websites.
"There are almost 638 million Chinese Internet users and a majority of Chinese tour operators and Chinese visitors search the China Wide Web for destination information. However, this must be in Chinese," said Dr Wu. "Conveying your message in Chinese is crucial."
Contrary to some reports, China has only about ten million people capable of using English for meaningful communication, the same as in Poland which has a population of about 40 million, versus a population of 1.34 billon people in China!
According to Dr Wu, those interested in attracting the outbound traveller should develop a Chinese website on the China Wide Web for easy access in China, incorporating social media channels and imagery to maximise the exposure to the market.
"Forget Twitter, use Sina Weibo; drop Facebook and use QQ Weibo; while Youku should be the place for your videos instead of YouTube. Reach out further to Chinese tour operators and develop familiarisation visits to support your offline activities, while ensure you fully understand your audience," said Dr Wu.
"Chinese visitors are most interested in visiting heritage sites particularly those accredited by UNESCO, but also unique attractions in any destination; and, of course, to go shopping, but to be successful you must be prepared to break down the language barriers and to look to build long-term relationships," he added.