Routes Delegates after Routes
Now it's time to see what some of the World Routes delegates got up to during their time in Durban.
Following on from our story about what members of the Routes team had been getting up to post World Routes, we'd like to share with you some of the experiences our delegates have shared with us about their time in Durban.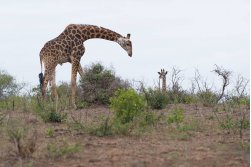 Many attendees were able experience much of what Durban and the Province of KwaZulu-Natal has to offer. Famous for its vast array of wild animals and abundance of natural wildlife, it is easy to see why a safari was at the top of most of our delegates' lists.
A South African safari is a very unique experience, from watching the huge orange sun rise over the endless landscape, tracking a lion on its morning hunt, observing a herd of elephants as they drink from a waterhole, seeing giraffes eating from the tall trees and monkeys carrying their young.
Popular amongst many delegates during their stay was the Phinda Game Reserve. Located on the edge of the Greater St Lucia Wetland Park, it is regarded as a model of conservation, providing a sanctuary for threatened wildlife, such as the cheetah and black rhino.
"We were amazed by the unique flora and fauna in close proximity to the city of Durban"

Wilken Bellmann, Head of Network Development Long-Haul and Fares, Condor
Thanks to its coastal rainfall pattern, the game reserve enjoys a lush green environment that contains seven distinct ecosystems and is often referred to as 'Seven Worlds of Wonder'. This fascinating variety of landscape and vegetation shelters a vast array of wildlife, including the Big Five; elephant, leopard, lion, rhinoceros and buffalo. Cheng Shan, Manager International Network Planning, Hainan Airlines said of her time in the city: "Once in a life time, one should go and explore Africa. Thank you for providing me this precious opportunity to go and explore Durban, South Africa by myself. I have to say that I saw a land full of friendly people and brilliant wildlife. I believe that in the future people will come and visit this wonderful place and memories of this amazing journey will accompany them all the way."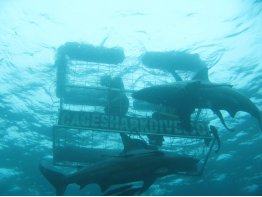 Delegates from Birmingham Airport came face to face with some sharks during their cage diving experience on the Aliwal Shoal, a rocky reef which is the remains of an ancient sand dune, approximately 5 km off the coast of KwaZulu-Natal. Sharks are truly one of nature's wonders, and cage shark diving is a fantastic way to see sharks in their natural environment. Many different varieties of shark exist in these waters, however the type most commonly seen is the black tip shark. Tom Screen, Head of Aviation Development at Birmingham Airport said of the experience: "It's something I've always, always wanted to do. It just seemed like too good an opportunity to miss with being in South Africa. It was incredible and I'm really pleased to have done it."
Share your positive experiences of Durban and KwaZulu-Natal with us below or take a look at our photos and video highlights from World Routes 2015.