Reward your partners for excellence in route development and place your votes online for the Routes Americas 2016 Marketing Awards.
The Routes Marketing Awards are highly regarded as the most prestigious awards in the industry as they are voted for and judged by members of the airline network planning community.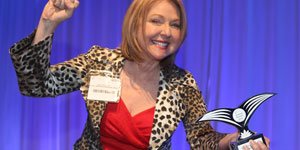 Thank you to those who voted
Winners of the Marketing Awards will be announced at Routes Americas 2016 in San Juan, Puerto Rico. Register now to make sure you're among the first to find out who the winners are!
Airlines from the Americas region can vote online now for the airports and destinations whose marketing efforts, they feel over the last 12 months, have made a real impact on their future network development plans. Their market research activities, marketing communications, business case presentations and joint communication campaigns with third parties should all be taken into account.
Routes Americas will take place in San Juan, Puerto Rico from 17-19 February, with the Marketing Awards taking place on Thursday 18 February at the Routes Americas Networking Evening.
The overall winner of these highly sought after awards will be automatically shortlisted for the World Routes Marketing Awards in Chengdu.
Once the airline network planning community has voted, the votes will be counted and the shortlisted airports and destinations contacted and asked for a submission to support their nomination. This submission process is designed to enable the shortlisted airports to provide information for the judging panel as to why they think they should win the award, providing evidence to support their case.
Nominations for the Routes Americas 2016 Marketing Awards close on 13 December.