The arrival of Czech Airlines at Birmingham Airport from spring next year, one of eleven new airlines to announce flights into the growing UK facility this year, can be directly linked back to a meeting request ahead of this year's World Routes. Despite Prague being on the airport's radar for many years, a scheduled meeting in Durban, South Africa in September brought contact and paved the way for the formal announcement of the regular service just five weeks later.
The European flag carrier and SkyTeam alliance member will introduce the five times weekly Prague – Birmingham route from April 22, 2016. The flight will be operated using an Airbus A319 configured with 10 Business Class and 120 Economy seats.
"We have been looking at adding Prague to the growing Birmingham network map for a long time. It's a key European city and a huge missing piece of our network strategy across the Continent," Tom Screen, Head of Aviation Development, Birmingham Airport told Routesonline during an interview this week.
"It was an incredibly quick process – probably the quickest we've ever known from initial meeting to on sale. I think the timing had something to do with how obvious the numbers were."

Tom Screen
Head of Aviation Development, Birmingham Airport
"This is a key destination for both business and leisure travel and Czech Airlines will also provide connection options onwards beyond Prague. We know from UK Civil Aviation Authority (CAA) data that 30 per cent of the passengers travelling to Prague from our one hour catchment travel for business reasons so we're pleased to have a network carrier with a Business Class offering flying the route," he added.
Czech Airlines sent a meeting a request to Birmingham Airport just ahead of this year's World Routes and a time was set aside into their formal diaries for the event by the Routes scheduling team. After this introductory meeting there was a lot of post Routes dialogue and the new route was officially announced at the end of October.
From first contact at World Routes it was just five weeks before reservations were opened on the route and Screen said this shows how compelling the case of the city pair was. "It was an incredibly quick process – probably the quickest we've ever known from initial meeting to on sale. I think the timing had something to do with how obvious the numbers were," he said.
The arrival of Czech Airlines will boost the presence of the SkyTeam alliance in Birmingham and add to the strong offerings of Air France and KLM and will go some way to clawing back some of the 75,000 passengers per annum that leave its catchment for competitor airports.
Over his almost three years with Birmingham Airport, Screen has become a regular at Routes events alongside Aviation Director, William Pearson attending World and regional events. He first joined Birmingham as Aviation Development and Strategy Manager in February 2013 before being promoted to his current role in July 2014. Prior to this he held roles with leisure carriers Thomson Airways, First Choice Airways and Air 2000 as well as working at Airport Coordination Limited in the mid 2000s.
Screen believes the Routes events are an essential part of the network planning arsenal for any airline and airport with the schedule enabling numerous meetings with existing and possible future partners to take place in an efficient and cost-effective manner.
"It gives valuable time to follow-up with carriers at regular intervals in the planning cycle. Attending the events really does help us keep in people's minds and raise our profile," he said, joking that it also "gives us numerous times to pester people also"!
Alongside the formal meeting and networking opportunities, Screen notes that a change of scenery also helps to drive the mind and the travelling time and down time in destinations allows him and William Pearson to better focus on the airport's growth opportunities.
"The events give effective breathing time away from the office where William and I can sit down and really think about what we want to achieve next," he said. "The strategy to bring in IAG/Oneworld carriers to provide British Airways flight numbers in Birmingham again came from a discussion we had at the Routes Africa forum in Zimbabwe last year. We can directly say the arrival of Vueling and Iberia Express at Birmingham definitely came from meetings at Routes events."
With eleven new airlines signing-up to the Birmingham development strategy in this calendar year, the airport is aiming to replicate what has been an amazing 2015 during the coming year. Even before any new announcements, 2016 will be a "big year" for the airport, according to Screen.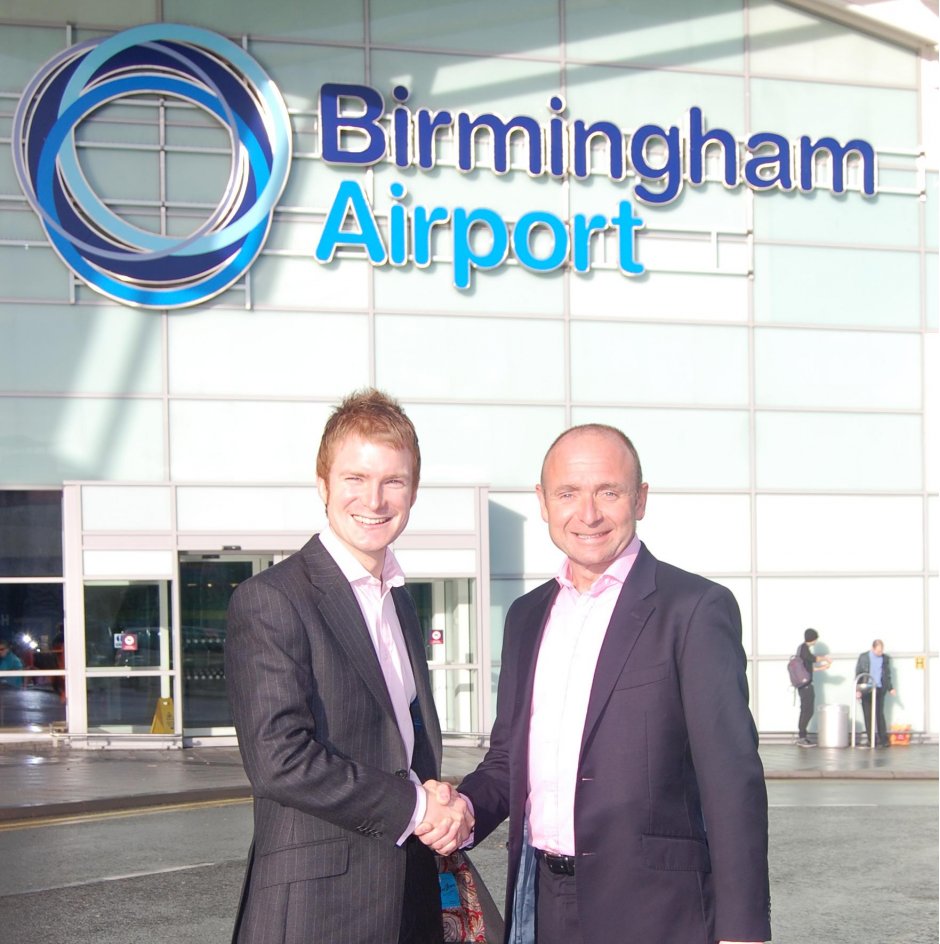 "Obviously, we have Qatar Airways, Iberia Express, Blue Air and Czech Airlines all starting next March and April. We will also have growth from Vueling, Ryanair, Wizzair, SAS," he said.
"Focus for the next year is making sure that the airlines and routes we have introduced are successful. But, we also will focus on bringing in another Oneworld carrier, as well as at growth into Canada. We could get to eleven million passengers with a fair wind, he added.
The Birmingham Airport aviation development team have already registered for next year's Routes Americas, Routes Asia, Routes Europe and World Routes and are also considering attending any other events that may be added to the 2016 calendar.
"We genuinely love the events," said Screen. "They provide an excellent structured way to meet with existing and potential carriers alike and the people that go are all such great people that it is easy to have a lot of fun after hours! Sometimes too much!"