The first of the Regional events, Routes Americas will head to the 'All Star Island', Puerto Rico when it takes place in San Juan from 17-19 February bringing with it some of the leading carriers from North, Central and Latin America. Attendees can expect to meet with the likes of American Airlines, Southwest Airlines, LATAM, Avianca, COPA Airlines, Aeromexico and Air Canada.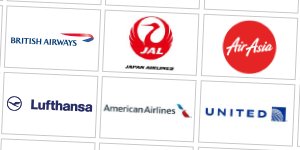 Meet with senior decision makers
Register today for next year's events and ensure you meet with the most senior airline decision makers.
Asian flag carriers Jet Airways, Japan Airlines, Philippine Airlines and Air New Zealand have already registered to attend Routes Asia in Manila, Philippines. The event will take place from 6 - 8 March 2016 and is expected to attract over 100 airlines. Out of the region carriers already registered to attend the event include Lufthansa, Ukraine International Airlines and British Airways, whilst those attendees wishing to meet with Low Cost Carriers can expect to see representation from Air Asia Group, Jetstar Airways, GoAir, Jeju Air and Vanilla Air.
Routes Europe will take place in Krakow, Poland from 23 – 26 April 2016. The largest of the Routes regional events will see representation from British Airways, Lufthansa, Norweigan, KLM Royal Dutch Airlines, easyJet.
Registrations are already flooding in for our flagship event, World Routes which will take in Chengdu, Sichuan Province, China in 2016. 3000 route development professionals will take part in the 13,000 face-to-face meetings expected to take place at World Routes next and over 110 countries will be represented. Airlines already registered for next year's event include easyJet, Turkish Airlines, United Airlines, British Airways, Norwegian, Lufthansa and Air New Zealand amongst others. View the full attendee list for World Routes 2016.