Lisbon passes 20 mppa milestone as Portugal's airports continue their rise
At airport management company, ANA - Aeroportos de Portugal, the positive fortunes of the country are clear to see. The Portuguese business group responsible for the management of airports in Mainland Portugal, in the Azores and Madeira, as well as facilities in other countries, handled 38.9 million passengers across its Portugal network in 2015, up 11.4 per cent on the previous year. All airports within the ANA Group reported record annual results during 2015.
The Portuguese economy may have showed no growth in the third quarter of 2015 after five straight periods of expansion, but its aviation sector continues to see the benefits of an improved trading environment, real estate investment and increasing numbers of tourism arrivals.
Projections for the Portuguese economy point to an ongoing process of gradual economic recovery that first started in 2013. After growing by 0.9 per cent in 2014, tentative figures show an acceleration of GDP to around 1.7 per cent in 2015, followed by anticipated 1.9 and 2.0 per cent increases in 2016 and 2017 respectively.
At airport management company, ANA - Aeroportos de Portugal, part of VINCI Airports since 2013, the positive fortunes of the country are clear to see. The Portuguese business group responsible for the management of airports in Mainland Portugal (Lisbon, Porto, Faro and the Beja civilian terminal), in the Azores (Ponta Delgada, Horta, Flores and Santa Maria) and Madeira (Madeira and Porto Santo) Autonomous Regions, as well as facilities in other countries, handled 38.9 million passengers across its Portugal network in 2015, up 11.4 per cent on the previous year. All airports within the ANA Group reported record annual results during 2015.
This double-digit rise in demand followed a 9.5 per cent growth in 2014 and highlights the continued rise of Portugal since its sovereign-debt crisis. Increased competitiveness has helped Portugal boost export market shares, both inside the EU, where it sells most of its products, and in developing markets, particularly Brazil and the countries of Africa. At the same time, higher-value industries including electronics, mechanical engineering and automobiles are gaining weight in the economy over traditional sectors clothing and food products.
At Lisbon Airport, the main international air gateway into Portugal, the 20 million annual passenger milestone was exceeded last year as the facility handled more than two million extra passengers versus the previous year. This represented an increase of 10.7 per cent, one of the largest rates of growth at any of Europe's capital city hub airports during 2015.

In fact, in the last three years (2013 – 2015) Lisbon Airport has handled an additional 4.8 million annual passengers, highlighting its recent rise in traffic – in the previous eight years (2005 – 2012) the increase was 4.6 million.
The sustained passenger growth over the past couple of years has been driven by an active air service development process to attract new airlines and routes across the ANA airport network. At Lisbon this growth has been dominated by the low-cost sector with Ryanair already the second largest operator by capacity despite only launching flights from the capital city in 2014. The airline last year offered almost 1.3 million seats from Lisbon, a 10.3 per cent share of the departure capacity, according to data from schedules provider, OAG.
Other low-fare carriers have also been growing at Lisbon. easyJet, the airport's third largest operator by capacity, has boosted its offering by 19.1 per cent since the start of the decade, while Vueling, the fifth largest operator, has increased its own Lisbon schedule by 52.0 per cent since 2010.
However, home national carrier TAP Portugal has also played an instrumental role in enhancing Lisbon's connectivity and grown its own capacity 15.9 per cent since 2010 with a 5.1 per cent increase in 2015 versus 2014 as it has increased frequencies in existing short-, medium- and long-haul markets. This year the carrier will launch new daily flights to New York John F. Kennedy and Boston, USA and also Vigo in Spain.
New arrivals at Lisbon for 2016 include Aegean Airlines (from Athens), Bulgaria Air (from Sofia), Ural Airlines (from Moscow) and Monarch Airlines (from Birmingham, London and Manchester). Other already confirmed flights include a second transatlantic flight from United Airlines as a Washington link joins its existing Newark operation, while Vueling will introduce flights to Amsterdam and Zurich; easyJet will add a service to Nantes, France; Iberia will link Lisbon to Santander in Spain; Eurowings will fly to Dusseldorf and Transavia France will introduce an operation from Lyon.

The success at ANA spreads beyond Lisbon and across all of Portugal. At Porto Airport passenger numbers in 2015 reached 8.1 million, up 1.2 million on 2014, a 16.7 per cent rise, again partly driven by low-cost carriers. Ryanair has overtaken TAP Portugal as the airport's largest carrier by capacity this decade and last year had a 37.2 per cent share of departure seats after an 18.1 per cent growth. This saw the introduction of new flights to Cologne/Bonn, Lorient and Ponta Delgada– this year Copenhagen will also join its network.
This year will also see a significant increase in capacity on the Porto – Lisbon route as TAP Portugal launches its new 'Ponte Aérea' TAP Express operation, while British Airways will add a new London Gatwick service. Elsewhere, Vueling is adding flights to Amsterdam and Zurich, Transavia and Lufthansa to Munich, Eurowings to Dusseldorf, Turkish announced daily flights to Istanbul, Wizz Air will have a new route to Warsaw and Aigle Azur has recently revealed a new summer route to Lyon.
At Faro Airport there was a 6.4 per cent growth during 2015 to 6.4 million passengers buoyed by the arrival of new air carriers, including Arkefly, Iberia, Norwegian, Primera Air, SmartWings, Star Airlines and Vueling. This year Czech Airlines will introduce flights to Faro, Eurowings will fly to the Algarve from Dusseldorf and Vienna and Volotea will make its debut with links from Bordeaux, Marseille and Nantes.
Elsewhere, SAS will resume a link with Copenhagen that was last served in 2014; flybe will offer a connection to Doncaster Sheffield; easyJet will add links to Paris and Toulouse; Transavia to its new Munich base; Transavia France to Lyon and Nantes; Luxair to Malaga; while airberlin is resuming a link with Nuremberg and introduces Vienna to its Faro network.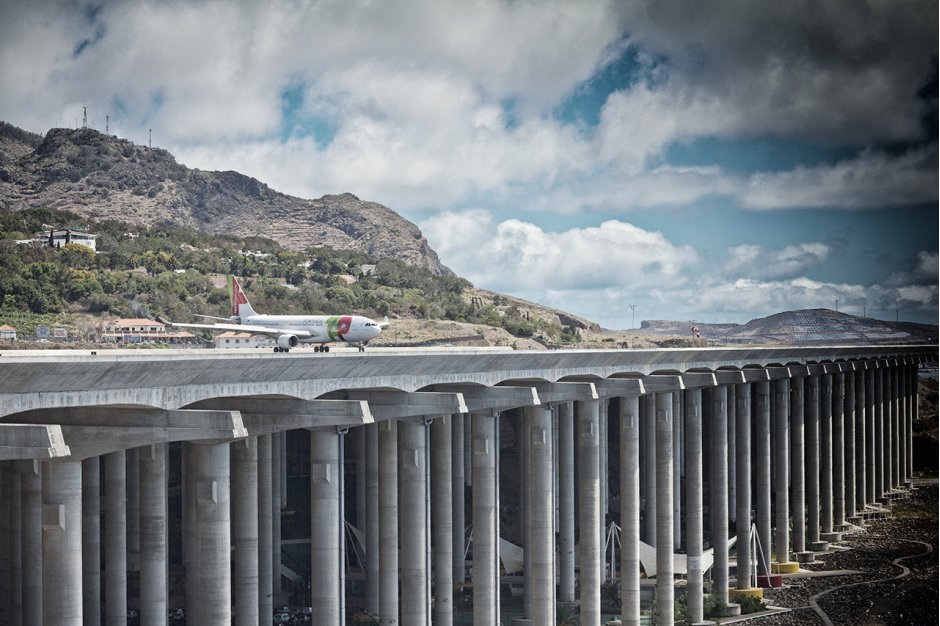 Away from the mainland, ANA reports that Madeira's airports reached 2.7 million passengers, up 6.3 per cent on 2014, while its facilities in the Azores reported the highest growth rate across its Portuguese airport network with a rise of 25.7 per cent as 2015 passenger numbers reached 1.6 million.
The growing networks across Portugal's airports are a clear sign that ANA's air service development strategy is helping to bring better connectivity into the country. The company has invested almost €370 million over the last five years across its portfolio to assure sustained traffic growth by increasing the quality of service provided to both airlines and passengers and a further €250 million has been dedicated for investment over the next four years.
This will be partly funded by a small rise in regulated fees across its network, averaging 2.93 per cent in 2016. This corresponds to an increase of 4.56 per cent at Lisbon Airport, 1.52 per cent at Porto Airport, 1.02 per cent at Faro Airport and 0.73 per cent at the Airports of the Azores, meanwhile at the Airports of Madeira there will be a decrease of 1.02 per cent in fees.
Even with this adjustment, and in real numbers, ANA's average revenue per passenger at the airports of the Lisbon Group (Lisbon, Azores, Madeira and Beja) will be identical to the revenues the concessionaire recorded in 2009, it reports. At Porto Airport, the revenue, at constant prices, is lower than that recorded in 2009, by 11.44 per cent, and at the Faro Airport, it is down 10.11 per cent.
A total of €71.8 million is earmarked for projects this year and alongside the previously mentioned investments at Lisbon, €24.7 million will be spent at Faro Airport for better monitoring and energy performance, increasing and improving the commercial offer to partners. A further €5.9 million is set aside for improvements at Ponta Delgada, while €4 million and €3.9 million will be used for projects in Funchal and Porto, respectively.
More than four years after the European Union and the International Monetary Fund rescued Portugal from imminent bankruptcy, the performance of ANA posts a positive picture of recovery and how air connectivity plays an important role in economies. The weight of debt is slowing down the natural pace of recovery in Portugal and threatens to remain a long-term drag on the economy - the combined total of public, corporate and household debt represents more than 370 per cent of GDP, one of the heaviest debt burdens in Europe. But, with 25 new routes already announced for 2016 into Portugal's airports and further expansion for summer 2016 and more notably winter 2016/2017 still likely, ANA is working hard to sustain growth.
ANA - Aeroportos de Portugal is part of VINCI Airports which recently formalised a contract with the Advent International private equity firm to acquire Aeropuertos Dominicanos Siglo XXI, SA (AERODOM). The Dominican company holds the concession from the Dominican Government and the Airport Commission to operate airports in the Dominican Republic, valid until March 2030 with an option for renewal.
The transaction and the transfer of operations are to take place by the end of the first quarter of 2016. On December 15, 2015, VINCI Airports, in consortium with Japanese company Orix, signed a 44-year concession contract with the New Kansai International Airport Company (NKIAC) for the operation of Kansai and Osaka International Airports from April 1, 2016. These two airports handled 37.7 million passengers in 2015.
These transactions will bring the number of airports operated by VINCI Airports to 33, handling more than 100 million passengers, eleven in France, ten in Portugal, three in Cambodia and one in Chile (since October 2015), two in Japan and six in the Dominican Republic. Its airport network currently encompasses flights from around150 different airlines, handling around 52 million passengers in 2015 annually with a turnover of €820 million.