This Routes Americas edition of our occasional 'Flashback' series has been produced by our Airline Route blog to highlight the transition of air services at Luis Muñoz Marín International Airport, the largest airport in the Caribbean region and gateway to San Juan, Puerto Rico and host of this year's forum.
Once a major hub for American Airlines to support its activities across the Caribbean in the post-deregulation era, the retrenchment of its operations and closure of the base has been well documented. As has the rise of JetBlue Airways in the Caribbean over the past ten years.
Now, this journey from US major to low-fare carrier is clear to see in a combined network analysis that features American Airlines' San Juan operation from 1979 to 2016, including service operated by Trans World Airlines (TWA) and US Airways and JetBlue Airways' operation between 2006 and 2016.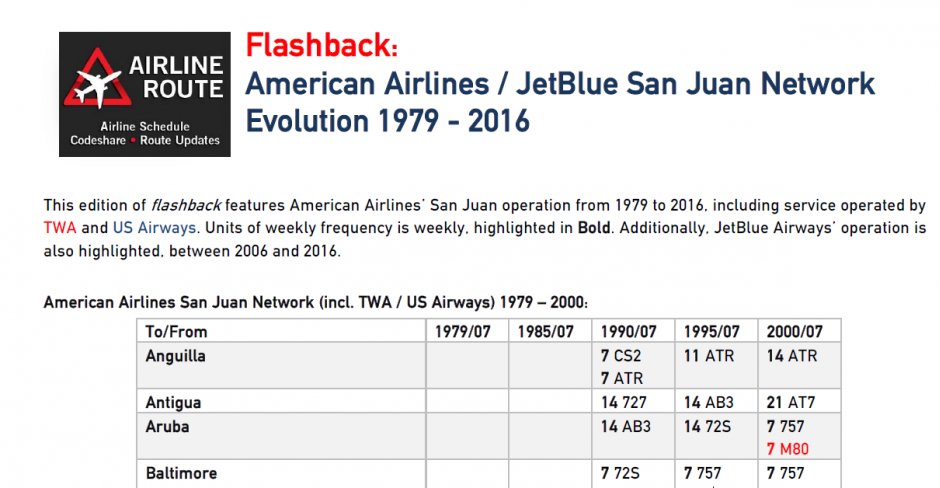 You can view the full report here.