When US manufacturer Boeing first introduced the Boeing 787 Dreamliner it was marketed as a hub-buster, an aircraft that would enable airlines to fly non-stop point-to-point services between non-hub airports. This was partly a counter argument to its rival Airbus that was putting its efforts into promoting the A380 SuperJumbo, an aircraft perfect for flying high density routes, quite often to, from or even between major hubs.
Now after almost five years of airline service, data does not seem to necessary back up the initial views with only one in four current Dreamliner routes classified as a new air service. In a fascinating presentation during the Routes Europe Strategy Summit in Kraków, Poland, Henk Ombelet, a senior analyst at the Ascend Flightglobal Consultancy said: "There are arguments for and against whether you can genuinely call the 787 a hub buster."
"It will allow some more hub to smaller point flying than perhaps was possible before, or perhaps earlier than before because the market size required to make a route profitable has reduced. But my view is that while undoubtedly a capable aircraft, on its own it is not going to change the long-haul business model of the airline industry. It is a step change, with lower costs and potentially more comfort for the passenger depending on how the airline kits it out, but it is not a revolution."
What is sure, although not necessarily a hub-buster, the Dreamliner has helped airlines enhance their passenger offer with improved economics and efficiencies also helping their bottom line. The type has also allowed many older less efficient aircraft to be retired from commercial service.
Less than five years since Japanese carrier All Nippon Airways (ANA) inaugurated the 787 into passenger service the development of the route network served by the 787 has been quite staggering, as you can see from the following slide from the presentation.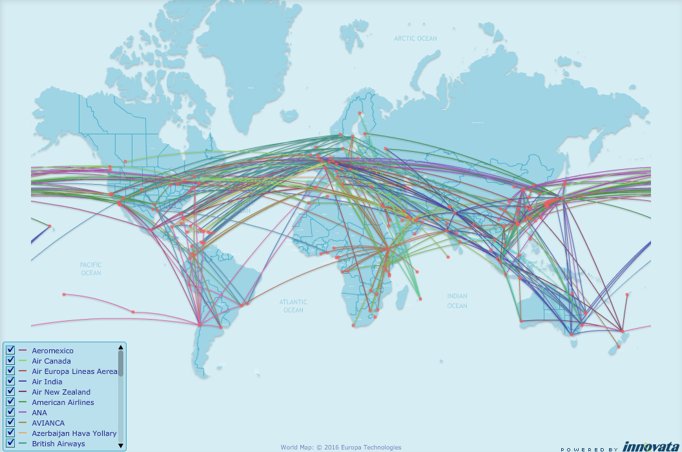 "There are now 37 airlines with the aircraft, operating over 600 routes across all the world using the aircraft. The current backlog is around 750 aircraft, and there are another 300 options to be firmed in the future," said Ombelet.
By the end of this year that operator count will surpass the 40 airline milestone which will collectively offer around 300,000 flights a year with the aircraft. "Schedule data shows that the growth in the number of routes is stalling a little, but as the aircraft is put to more use, operating on longer sectors than before and with most airlines no longer needing to operate short-haul sectors to familiarise themselves with the aircraft, the ASK growth is accelerating and is growing faster than the number of flights," explained Ombelet.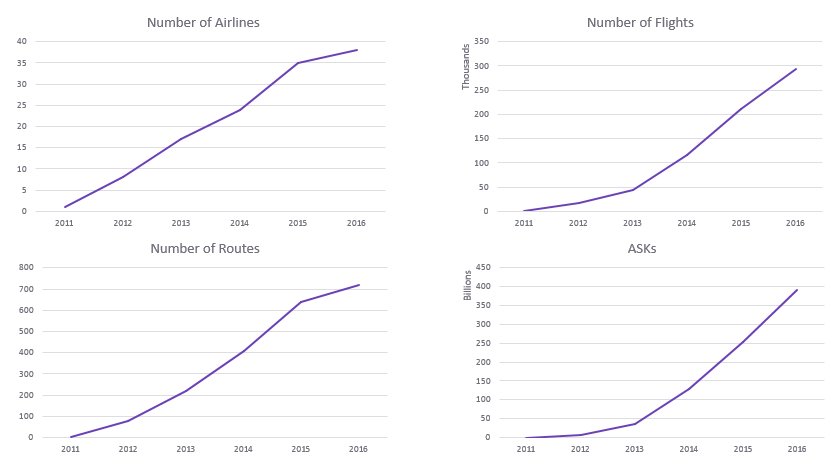 The analyst revealed that schedule data for 2016 shows that out of more than 600 routes, there are 368 long-haul routes that are operated on the 787 in 2016 of which 90 can be classified as new routes (not served by the airline for previous five years), including ten that are scheduled to start later this year.
Around a third of these new routes are operated by low-cost, long-haul airline Norwegian, a growth that certainly would not have occurred in its current timescale without the arrival of the Dreamliner. Interestingly though around half of the 35 airlines using the aircraft on intercontinental routes, only 19 have actually started new routes with the type, albeit many of the others are relatively new operators of the type.
One example is Ethiopian Airlines, says Ombelet, which despite operating the 787 for four years will only inaugurate a new route with the type this year when it inaugurates flights between Addis Ababa and Newark.
"On average so far it takes around 16 months between first delivery and new route," the analyst explained, but this average is coming down as airlines, airports and maintenance providers are more familiar with the aircraft, posing fewer problems in opening new routes.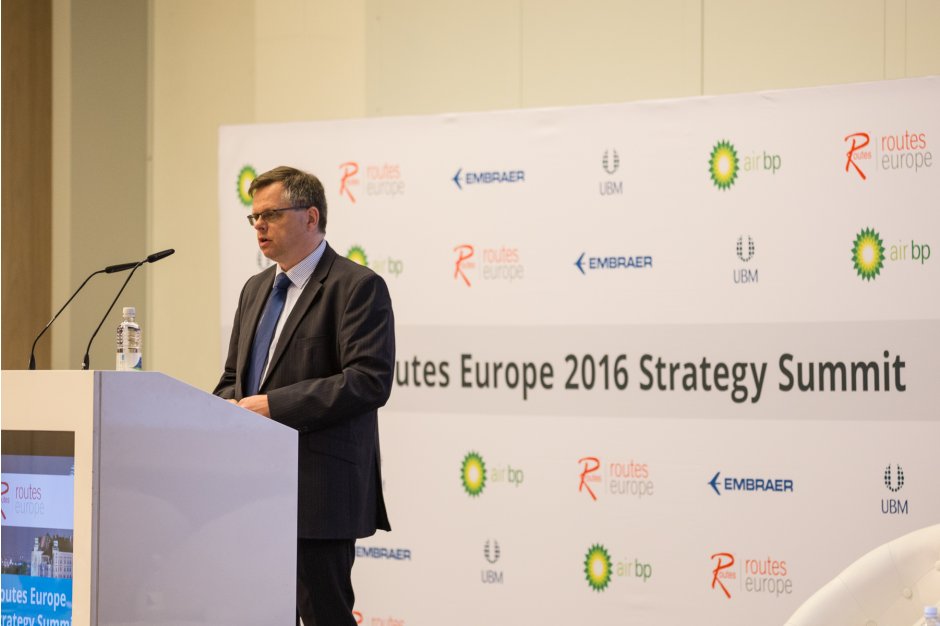 The 787 was designed especially for long thin routes and the data presented by Ascend shows that the new long-haul routes that the aircraft is deployed upon do tend to be a bit longer than existing routes and also tend to be lower frequency. However, rather than a hub-buster, almost all of the routes it serves currently are operating from at least one hub airport.
"Only four so called spoke-to-spoke services were identified based on current schedules," explained Ombelet. These were identified as Hainan Airlines' flights on Shanghai – Boston and Changsha – Los Angeles and Jetstar Airways flights on Brisbane – Denpasar and Gold Coast – Wuhan.
"Norwegian is in a class of its own, and is really a point-to-point operator, so in a way its 33 routes can also be classified as spoke services despite many serving hub airports," added Ombelet. However, he noted that the low-cost carrier is developing into a hub-and spoke operator by offering through ticketing options via its short-haul network into the four airports it currently serves long-haul from Europe.
In some respects it is no real surprise that the 787 is still serving hub airports, after all that's almost inevitable for regulatory as well as economic and operational reasons. Ombelet also identified that there are examples of the aircraft flying hub-to-hub and gaining feed at each end of the route: Japan Airlines uses the aircraft to fly from Tokyo to Helsinki, the latter a hub of its alliance partner Finnair.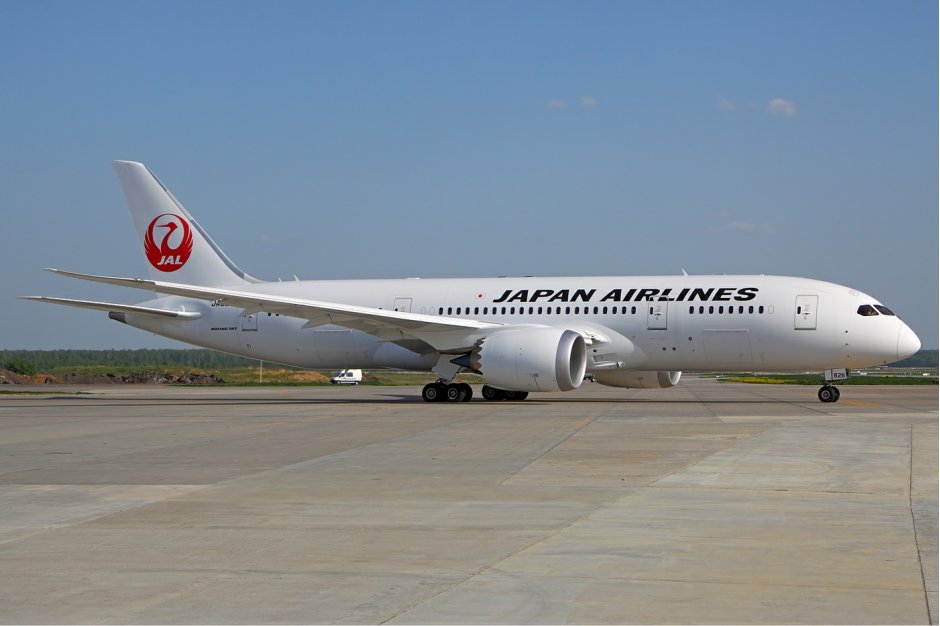 But it actually appears that the majority of 787 flights are actually currently hub-to-spoke services. "The new flights from British Airways and All Nippon Airways to San Jose, California are good examples of this," explained Ombelet. "These clearly bypass other US hubs both these airlines currently serve. It gives passengers the option of a more convenient direct service into the San Jose area, which has a substantial catchment area of its own".
While not a hub-buster, the 787 has certainly enabled airlines to launch flights into markets that have matured enough to support a direct service and at least bypass the hub on one end of the route, while still retaining some feed at the other, further reducing the risk on the route. It has even helped grow markets that have subsequently been expanded with larger aircraft, namely British Airways on London – Austin and Qatar Airways on Doha – Amsterdam, where 777s have now replaced 787s.
Ombelet believes that the 787 has not lived up to its initial marketing messages as most long-haul markets are still too small and fragmented to warrant direct services, while flying widebody equipment, however efficient, still generates significant costs to an airline.
"The long-haul airline business model isn't going to change because of the 787, or indeed the A350, anytime soon," observed the analyst. However, he noted that on medium-haul routes such as shorter Transatlantic markets still served by 757 equipment there is the potential that new short-haul offers such as the A321neo and potential Boeing Middle of the Market Aircraft (MOMA) could extend the low-cost carrier point-to-point model to a longer, intercontinental range. But, that is another story!