UK start-up plans socially responsible way to POP to India
POP plans to establish regular links from London Stansted to two Indian cities: Amritsar (Punjab) and Ahmedabad (Gujarat). Subject to the successful completion of a 60 day rewards-based crowdfunding exercise in association with Trillion Fund Ltd to raise £5 million, the airline could take to the air as early as October this year.
UK long-haul, low-cost start-up, POP, plans to bring a very different airline business model to the skies when it launches flights: a generous dose of philanthropy. In an industry where modern airlines are not known for their kind nature, but simply for add-on fees, the ambitious project, an acronym for 'People Over Profit', has committed to donating 51 percent of its profits to funding social projects.
POP plans to establish regular links from London Stansted to two Indian cities: Amritsar (Punjab) and Ahmedabad (Gujarat). Subject to the successful completion of a 60 day rewards-based crowdfunding exercise in association with Trillion Fund Ltd to raise £5 million, the airline could take to the air as early as October this year.
The start-up plans to utlise a 378-seat, all-economy, Airbus A330-300 aircraft and offer three flights pre week on each of the routes into India. This will initially be flown on a chartered basis but will in time transition to an ACMI arrangement and eventually will fly under POP's own Air Operator's Certificate (AOC) once it is secured in the future. The airline has already held discussions to source a new A330 to fulfil its needs and a relationship is developing with a third party provider to operate this aircraft on its behalf.
The Air Services Agreement (ASA) between the UK and India permits seven scheduled services per week on any route between the UK and India, other than Delhi, Mumbai, Chennai, Bangalore and Hyderabad. No UK airlines are currently operating non-stop services to Amritsar and Ahmedabad, although Air India has recently confirmed its own intent to resume flights between Ahmedabad and London Heathrow from August after a hiatus of almost eight years. This flight is planned to operate four times weekly with three of the flights continuing to Newark, USA.
Speaking exclusively and at the time in confidence to Routesonline earlier this year while the project was still in its development phase, (Nino) Navdip Singh Judge, chairman and principal of POP confirmed that discussions had already been held with the UK Department for Transport (DfT) over traffic rights and it had indicated that it 'will in principle designate POP after it qualifies with the CAA'.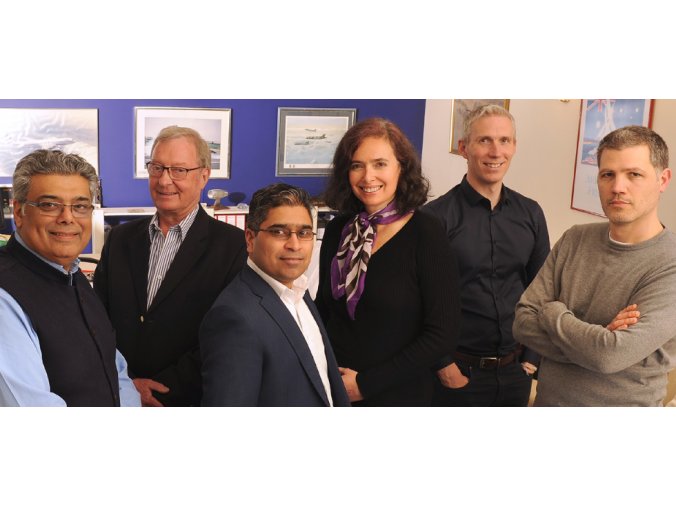 POP's business proposition is to create what it describes as an 'Enhanced-Value' airline to provide non-stop flights between the UK and the second cities in the nations of the developing world to meet the demand of the growing 'visiting friends and relatives' (VFR) market as well as expanding tourist and business sectors. These are markets that are not currently served directly from the UK and require at least one flight change to reach.
It will start with India and the likes of Kolkata, Lucknow, Panaji/Mangalore (Goa), Surat/Pune and Bhubaneswar (Odisha) could be future markets of interest, but Bangladesh and other developing nations could quickly follow once it validates the effectiveness of its model.
"Currently, flights between the UK and India are predominantly between London Heathrow and just two main destinations, Mumbai and Delhi, and three supporting ones, Bangalore, Chennai and Hyderabad. The important 'secondary cities' of India are not served and would undoubtedly benefit from point-to-point flights from the UK," said Judge.
"My vision is to create an airline that, unlike any other before it, serves not just the passengers travelling between the UK and the developing world but, just as importantly, delivers tangible benefits to the communities they are visiting. POP will provide an 'Enhanced-Value' in the air and in the community," he added.
POP's concept of 'Enhanced-Value' combines a number of factors: highly competitive fares, self-selected on-board and ground services, and convenient, non-stop flights. The latter will be family and business-convenient schedules, thus reversing the trend of middle-of-the-night international movements into and out of India.
"There is huge 'indirect' UK to India traffic via the Middle East by 'fifth freedom' carriers such as Emirates and Etihad. Some of this traffic is serving India's second cities and all of it is stopping at its own home base with long transits, many at unfavourable times of day. The routes flown are also much longer than point-to-point flights from the UK straight to the Indian cities of choice, often adding hours to the flight time," he added.
POP's philanthropic approach is an interesting concept that it is believed will enhance the unquantifiable assets of reputation and trustworthiness while gaining a competitive advantage. Research has shown that increasingly consumers consider businesses to have an obligation to support the local communities in which they operate and are more likely to support and recommend those which do so.
POP considers itself to be a Corporate Community Investment (CCI) business - a concept that fits easily within the broad but universally recognised term 'corporate social responsibility' (CSR).
POP's corporate model is based on it donating a minimum of 51 percent of its profits in the communities it serves, other than those required to secure the future of the business and meet the reasonable requirements of POP Gold Pass members – whose investment has made it possible to create this social enterprise.
The CSR aspect of the POP proposal is expected to resonate strongly within the target market as the developing world can be deeply suspicious of what they see as the 'shareholder first' ethos of large, multinational Western-style corporations. From the outset, it is intended that POP will donate to community projects which will include orphanages, sick and/or malnourished children, education, single mothers/women's refuges, the hungry, the homeless, the destitute, and the elderly in need, along with the environment.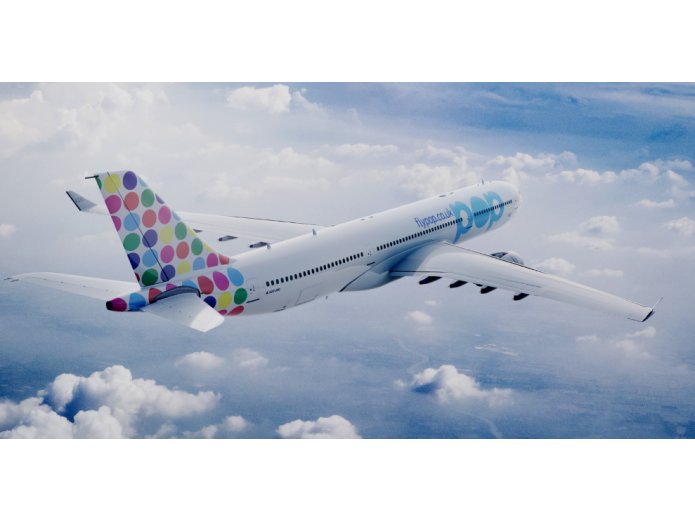 Today, around 500,000 seats a month, directly or indirectly, link India and the UK in all directions, and analyses demonstrate that the market continues to grow rapidly in all sectors, driven by India's increasing prosperity, rapid urbanization and industrial development, and not least by the growing aspirations of its population.
The 'leading-edge' states of Punjab and Gujarat and their respective cities of Amritsar and Ahmedabad, particularly in terms of their growth and ambition, symbolize the new India that is expected to be home to the largest internet-savvy working population in the world 15 years from now.
The VFR and leisure/tourism sectors are the fastest growing segments of this market and POP intends to directly target these market segments whilst offering the business sector two new routes with a tailored, non-stop, point-to-point service.
"This historic strongly price-driven market characteristic is slowly changing as middle-class Indians seek greater comfort and convenience at a price they are now increasingly able to afford," said Judge.
With a long career in the finance and motor sport industries, including an instrumental role in bringing the famous Lotus brand back to Formula 1 as Lotus Racing and later Team Lotus and Caterham, Judge knows how the small guy can effectively compete against bigger, established rivals. With this in mind POP is understood to be open to building a feeder collaboration with short-haul operators serving London Stansted, which just so happens to be home to one of the continent's largest low-cost airlines.