World Routes 2016 heads to the Land of Abundance
Chengdu in China's Sichuan Province is the destination for World Routes 2016. Around 3,000 delegates are expected to attend the four-day event for international air route development.
Known as the 'Land of Abundance' since ancient times, Chengdu's mild climate and fertile soil have made it one of China's primary sources of food production. The region is most famous for being the home of the giant panda but there is more to Chengdu than these lovable animals. Incredible mountains, rivers, forests, historical sites and spicy food have put Chengdu firmly on the map.
Chengdu may have been founded over two thousand years ago but it has become a thoroughly modern city as a result of China's economic boom. The most developed city in western China and one of the fastest developing cities in the world, Chengdu's GDP increased by 7.3% in 2015 to over 1.08 trillion Yuan (1.1% higher than the national average).
Tax and investment incentives for foreign firms, low labour costs and high growth markets have made Chengdu a centre for foreign investment that is home to over 270 Fortune 500 companies, including IBM, Intel and Microsoft.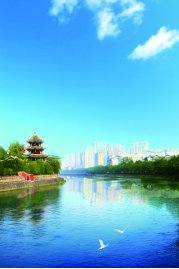 A dynamic economy and the influx of the world's most profitable companies has created a significant increase in demand for business travel. The host of World Routes 2016, Chengdu Shuangliu International Airport, is mainland China's fourth busiest aviation hub serving 80 international destinations. Last year the airport handled 42 million passengers and this number is expected to grow significantly in the coming years.
The national Chinese aviation market is the second largest in the world (behind the USA) and it is continuing to grow. International Air Transport Association predicts that it will have become the busiest market by 2034 with 1.196 billion passengers a year. Chinese airlines carried 440 million passengers last year which is an 11% increase compared to 2014.
There are plans to build 66 new airports over the next five years to accommodate this rapid growth, one of which will be in Chengdu. When Chengdu Tianfu International Airport opens in 2019 the city's capacity will grow to over 62 million passengers a year which will offer huge development potential for the aviation industry.
The Chinese government also aims to increase the number of international air routes to meet the demand for travel. Chengdu aims to gain at least three international direct routes a year over the next five years and World Routes will help it to achieve this aim.
Mr Huang Ping, Minister of Chengdu Municipal Government, explained: "Hosting World Routes in Chengdu gives us the opportunity to demonstrate, on a global stage, our success in building a national aviation hub serving international and domestic airlines. New routes to coastal China, as well as the rest of the world, means Chengdu is now firmly established as western China's centre of commerce."
Chengdu is therefore a lucrative prospect for delegates of World Routes 2016. Some of the world's biggest airlines have already registered for the event including Air China, American Airlines, British Airways, Emirates, Japan Airlines, KLM Royal Dutch Airlines and Virgin Atlantic. Around 300 airlines in total are expected to attend along with 700 airports and 130 tourism authorities.
The city's experience of hosting a previous Routes event will also strengthen its position. Chengdu Shuangliu International Airport hosted the smaller Routes Asia forum in 2012 which undoubtedly contributed to the rapid expansion of the city's air network. The success of the regional Asian event led to the decision to bid for World Routes to allow Chengdu to compete for air services on an international level.
Chengdu Shuangliu International Airport hosted the smaller Routes Asia forum in 2012 which undoubtedly contributed to the rapid expansion of the city's air network.
Senior industry leaders attend World Routes and delegates will hear them discuss the latest issues and trends at the Strategy Summit conference. The speakers will include Peter Bellew, chief operations officer at Malaysia Airlines; Neil Chernoff, senior vice president of network planning and alliances at Iberia; and Hou Wei, vice president at Hainan Airlines.
A Tourism Summit will be held for the first time to explore how to attract more tourists from China, the changing nature of destination marketing and the importance of the aviation and tourism partnerships. Speakers include David Scowsill, president and CEO of World Travel & Tourism Council; Professor Wolfgang Arlt, director of China Outbound Tourism Research Institute and Adam Wu, COO of China Business Network.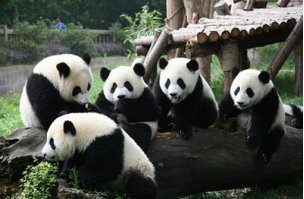 A trip to Chengdu wouldn't be complete without seeing the city's giant pandas. Delegates can book a tour of the Chengdu Research Base of Giant Panda Breeding which was founded in 1987 to bring the animals back from the brink of extinction. Since then 214 cubs have been born and the base has become one of western China's most popular tourist spots.
Tours of Anren Ancient Town (dating back to 620 AD), the Jinsha archaeological site, Broad and Narrow Alley (the remains of old Chengdu City), Chengdu People's Park, Mount Emei and the Leshan Giant Buddha (a 233 foot statue carved into a cliff face) are also available.
Mr Huang Ping said: "In addition to advancing transport, technology, manufacturing and finance sectors, Chengdu has some of the richest tourism resources in the world. We look forward to welcoming delegates and guests to World Routes to experience Chengdu's history, culture and renowned Sichuan cuisine."