The announcement this month that Southwest Airlines is to introduce a regular link between Kansas City International Airport and Austin-Bergstrom International Airport continues the Missouri airport's recent success at filling many of the largest market gaps in its domestic market, but securing a direct international link to Europe remains a long-term target.
Southwest Airlines will launch the daily flight between Kansas City and Austin from March 13, 2017 using a Boeing 737. Ranked by daily passengers, Austin is the largest destination from Kansas City without non-stop air service, with 98 passengers per day each way.
"Kansas City has a great selling point as there is a huge gap in the transatlantic network into the heartland of the US. There is absolutely a profitable opportunity for the right transatlantic carrier using a 200- to 300-seater airliner. There's clearly demand here."

Justin Meyer
Deputy Director of Aviation Marketing and Air Service Development, Kansas City International Airport
Speaking to Routesonline during the World Travel Market in London this month, Justin Meyer, deputy director of aviation marketing and air service development, Kansas City International Airport confirmed Austin and Kansas City are major population and commercial centres that are inextricably tied together through both the commodity- and digital-based economies of our country. Both markets have had significant success in the development and growth of the information technology sector and will underpin a business demand that will complement leisure flows on the route.
"We've been working with Southwest for several years to bring this non-stop route to fruition. With nearly 100 daily passengers making connections between Kansas City and Austin every day, this new non-stop flight will greatly improve the travel experience. Current itineraries with connections over Houston or Dallas are frequently more than 200 minutes total trip time. The new flight will cut elapsed travel time in half," he said.
Kansas City will shortly celebrate its 30th consecutive month of year-on-year traffic gains thanks to a growing local network and airlines boosting capacity in existing markets. This will help drive annual passenger traffic beyond 11 million for 2016, up from 10.5 million last year. The new Austin flight, Southwest's fourth destination in Texas from the airport after the launch of a San Antonio service at the start of the month, brings the number of non-stop markets served from Kansas City to 47.
"It has been an encouraging year as we have added domestic service into many key markets. We have seen our new arrivals like Allegiant and Spirit cement their positions in the market, low-cost growth from our largest operator Southwest Airlines and movement from the majors as United Airlines has ended 50-seat flying and has upgauged to larger regional and mainline equipment. American Airlines has also added flights into some of the largest domestic markets," said Meyer.
Alongside Southwest's new daily link to San Antonio which launched from November 6, 2016, other recent new services have included a twice weekly Allegiant Air flight to Las Vegas from October 20, 2016, a daily Spirit Airlines flight to Orlando from November 10, 2016, while Delta Air Lines will introduce a weekly flight to Cancun, Mexico from December 17, 2016.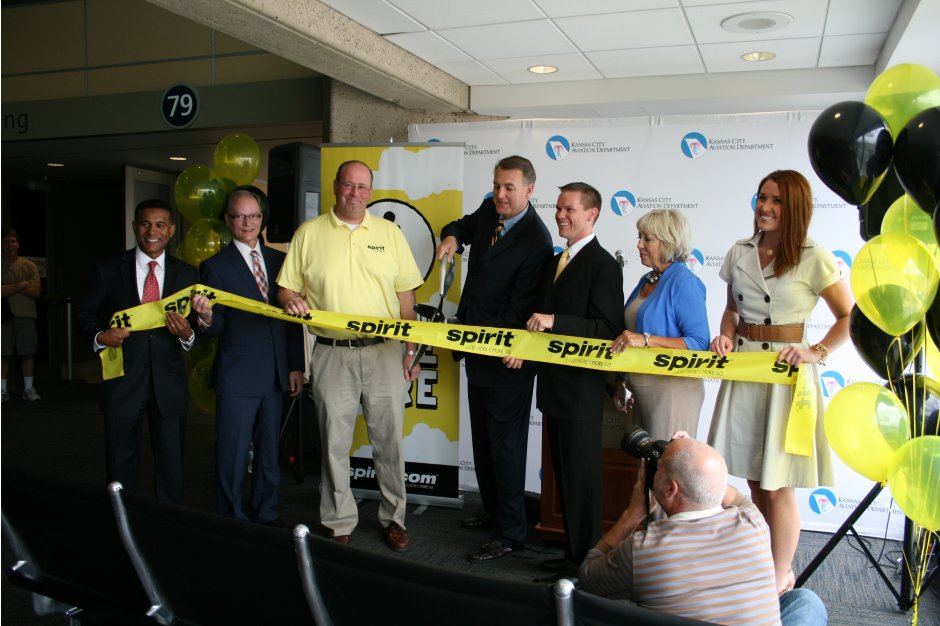 The domestic growth has been a major success for the Kansas City air service development team, but they now want to repeat this expansion in the international market and in particular deliver a direct transatlantic connection to Europe.
"We are now one of the largest population areas in the US not to have a non-stop flight to Europe and that remains a key focus for us right now," said Meyer. The airport is talking to "the right carriers" to bring such a link, but faces tough competition from existing and new markets to attract its preferred partner. "The earliest opportunity could be summer 2018, but we are not alone in our push for these flights," he added.
While Kansas City is working to rally community support and is willing to offer a significant marketing package, Meyer is firmly of the belief that a route needs to be able to stand on its own two feet without revenue guarantees, otherwise once these packages expire airlines will simply move elsewhere for another deal.
"Kansas City has a great selling point as there is a huge gap in the transatlantic network into the heartland of the US. We have a market of 330 passenger per day each-way flying transatlantic from Kansas City Airport. When we include some regional leakage from markets like Omaha, Des Moines and Wichita, our transatlantic traffic is at a similar level to Austin when British Airways arrived. There is absolutely a profitable opportunity for the right transatlantic carrier using a 200- to 300-seater airliner. There's clearly demand here," said Meyer.
Our own analysis of data from AirVision Market Intelligence from Sabre Airline Solutions shows that an estimated 150,000 non-directional passengers flew between Kansas City and markets across eastern and western Europe over the first nine months of 2016, an average of 274 PPDEW (passengers per-day each-way). This is a growth of 11.0 percent versus the same period in 2015.
These flows were dominated by the US majors of Delta Air Lines (26.4 percent share), American Airlines (20.9 percent) and United Airlines (20.5 percent), with the European flag carriers following behind: British Airways (5.1 percent), Air France (4.3 percent), Lufthansa (4.1 percent) and KLM (4.1 percent) the largest.