World's fastest growing airlines at Routes Europe 2017
A strong mix of the world's fastest growing airlines have signed up for Routes Europe 2017 in Belfast, Northern Ireland.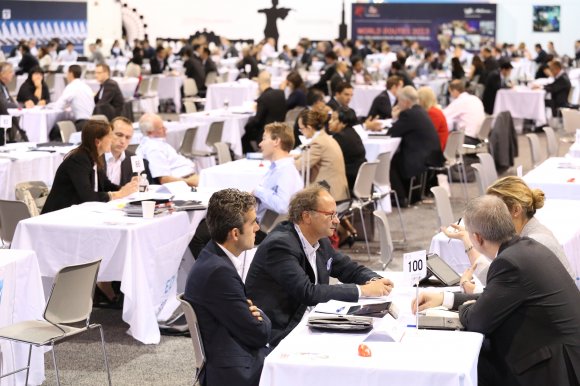 Thirteen of the world's top 20 airlines* by the number of new services launched in 2016 have signed up for Europe's largest route development forum.
The top three - Ryanair, easyJet and Wizz Air - launched 406 new services between them last year and they will all available for meeting requests at Routes Europe 2017.
The rest of the carriers in 2016's top 20 who will be at the event include Vueling (76 services), American Airlines (68 services), Flybe (47 services), Transavia (45 services), Eurowings (35 services), SunExpress (35 services), Blue Air (32 services), Germania (32 services), Norwegian (32 services) and Jet2.com (27 services).
Other notable airlines are WOW air, Icelandair, Scandinavian Airlines, Alitalia, Hong Kong Airlines and airBaltic. Latvia's Riga-based airBaltic recently became the first commercial operator of Bombardier CS300 aircraft and plans to add at least 10 new routes to its network this year.
Airline representatives will give 'Route Exchange Briefings' for airports and tourism authorities that want to learn more about route planning, and there will be talks and panel discussions about aviation issues at the conference element of Routes Europe, the Strategy Summit.
The most senior airline network planners from over 100 airlines will be among the 1,200 delegates attending Routes Europe 2017 at the Belfast Waterfront between 23 and 25 April.
View the attendee list to find out who else has confirmed their attendance at the event.
*Source: anna.aero's New Route Database.