The announcement late last month by American Airlines that it is to significantly grow capacity into Evansville Regional Airport in Vanderburgh County, Indiana, highlights the successful (and essential) role that connectivity plays in supporting smaller airports across the United States of America and the world. Although Evansville Regional Airport handles just over 400,000 annual passengers, it has the envious network of more than 30 daily flights to five hub airports via the three US major airlines, providing connectivity to the networks all three of the world's leading airline alliances – oneworld, SkyTeam and Star.
"American Airlines will be more likely to keep the larger aircraft in our market and potentially add more"
This connectivity, which is stronger than many airports far larger in size across the world, is proving the perfect platform for development. Following an 18.7 per cent traffic rise in 2015 and the ability to maintain that growth and increase traffic in 2016, the Evansville-Vanderburgh Airport Authority District is now working to complement these operations by growing its airline base, notably with additional low-cost operations.
"After the completion of our runway relocation project earlier in the decade, the last two-and-a-half to three years have been a great journey for us," Doug Joest, executive director of the Evansville-Vanderburgh Airport Authority District (EVAD) told Routesonline this week.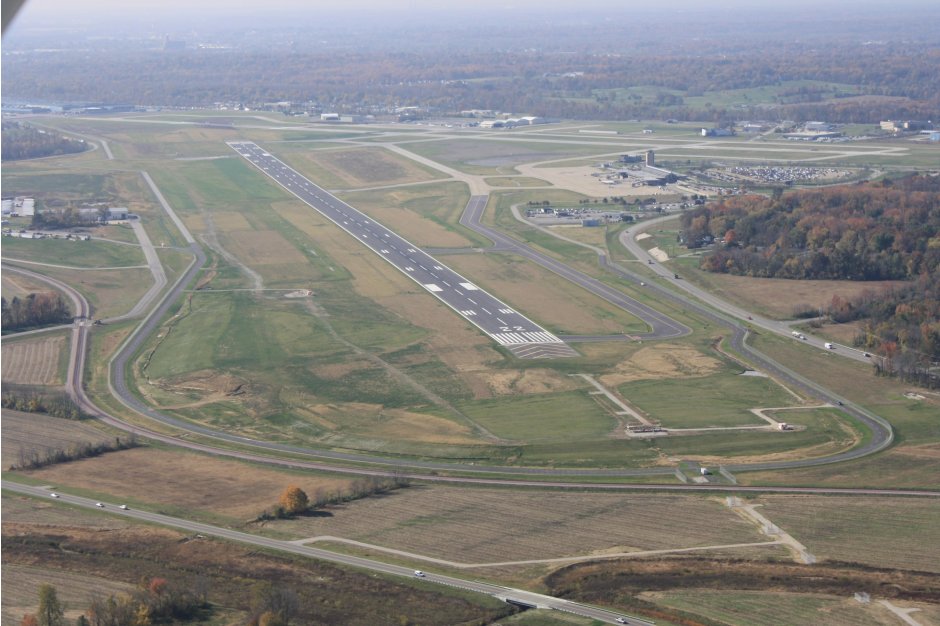 "Delta Air Lines has started bringing mainline Boeing 717 jets into Evansville from Atlanta, American Airlines added links to its Charlotte hub from October 2014, United Airlines came to town with its Chicago flight from June 2015 and last year Allegiant Air brought its low-fare formula and flights to Orlando Sanford from June 2016," he added.
The latest big story is the introduction by American Airlines of Bombardier CRJ900s on its flight from its Dallas Fort Worth International Airport hub from the start of April 2017. The larger jets represent an increase of more than 14,000 departing seats annually as the 76-seat aircraft replaces smaller 50-seat Embraer ERJ-145s on the American Eagle route.
"We increased our frequency to Dallas from one daily round trip to two in November, and our market is handling the increase in seats very well," Leslie Fella, director of marketing and air service, Evansville Regional Airport. "The larger jets are a result of this customer demand, and as our performance continues on this positive trend, American Airlines will be more likely to keep the larger aircraft in our market and potentially add more."
Fella said that the arrival of the bigger aircraft is a testament to American's confidence in the market, the community's support for Evansville Regional Airport and the airport's continued commitment to bring great air service options to the region, after first introducing the route over ten years ago back in June 2005.
"The larger jets to Dallas will immediately benefit area businesses and leisure travellers with more opportunity to access the Dallas area, the west coast and international markets, while also providing the travel conveniences that our customers demand," she added, noting that the aircraft switch means the introduction of a new premium operation on the route with the CRJ900s having a nine-seat business class cabin.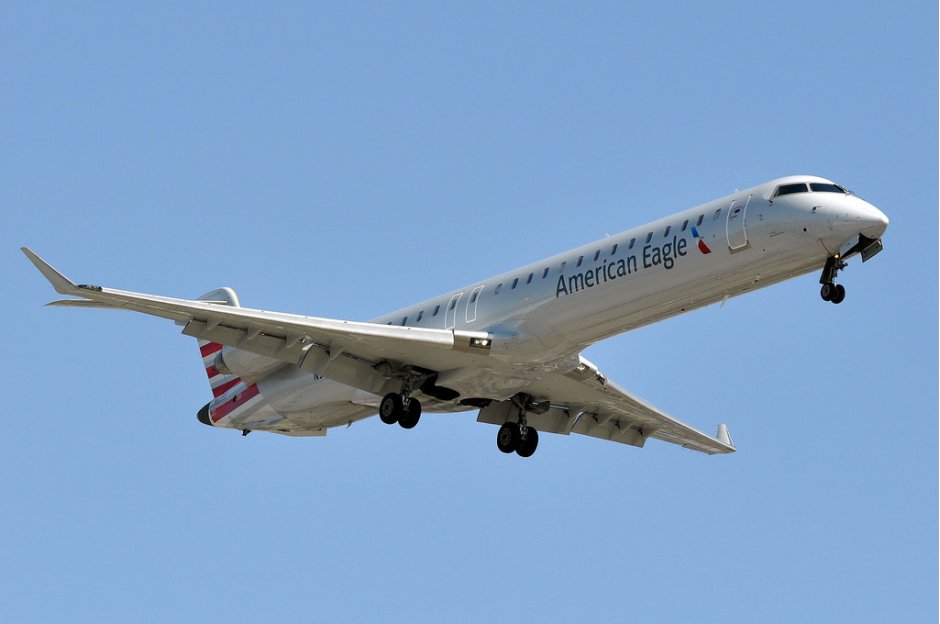 To support its growth the airport has already put into operation another jet bridge, the fifth that the airport has added in the last four years. There are now three in the terminal's Concourse A housing Delta and United's operation and two in Concourse B, used by American Airlines. The latest arrival is dedicated to United's Chicago service; the US major previously shared space with Delta.
"The new bridge allows United and Delta to secure their own gate positions," said Fella. "United's traffic at Evansville has increased, so this new jet bridge allows us to provide them the adequate space that is currently needed, while also positioning us for future air service growth."
The next stage will see a terminal redesign that will update the 30 year-old terminal building with infrastructure updates in order to remain functional in a changing landscape, while providing scope for future capacity growth. Functional improvements to the airport include reconfiguring the TSA security gates, increasing the utilisation of jet ways and updating internal facilities, with the $12.36 million project being partly supported by Regional Cities Initiative funding, approved by the Indiana Economic Development Corporation (IEDC) late last year.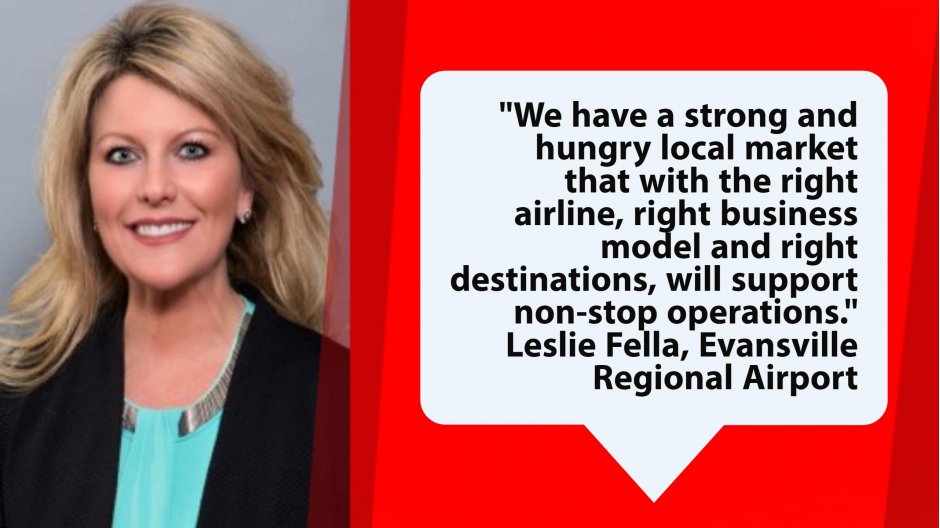 "Evansville Regional Airport is an important driver of economic activity in the region, so making investments that lay the groundwork for additional, affordable choices for flyers and better facilities for passengers is incredibly important," said Joest.
The investment will help the airport create a modern and streamlined terminal with "an impressive front door to the community," according to Joest, enhancing its role as a gateway to and from southwest Indiana, western Kentucky and southeast Illinois. The airport is using this tristate geographical location to support its growth aspirations, particularly in leisure markets.
"The closest larger market airport is more than a two-hour drive away," explained Fella, "so we have a strong and hungry local market that with the right airline, right business model and right destinations, will support non-stop operations, just as we've done with our existing airlines and routes."
The arrival of Allegiant Air last year would seem to support this prognosis with the carrier significantly stimulating the local market – in its first quarter of operations on the Evansville – Orlando Sanford route (the third quarter of the calendar year), average daily passenger levels more than quadrupled with 340 per cent year-on-year growth.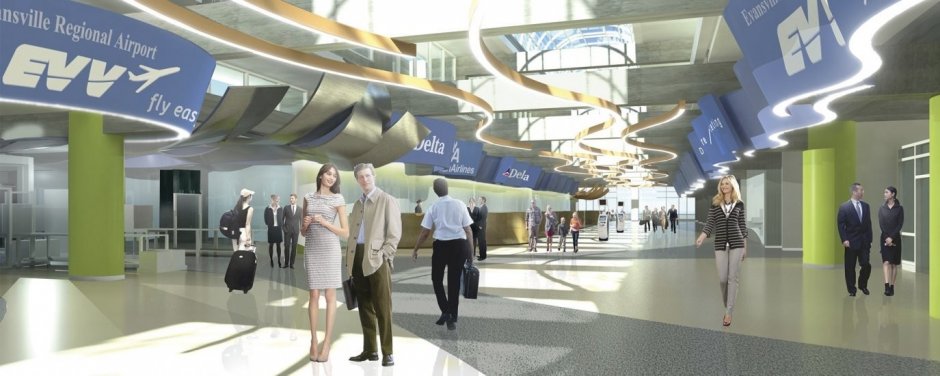 Evansville Regional Airport generates more than $900 million in economic benefits annually, according to data from an economic survey completed by the Aviation Association of Indiana in 2012: a figure that will have grown significantly from its added connectivity over the subsequent five years. But it has no plans to rest on its laurels, and members of its executive team will be in Las Vegas this month at the Routes Americas 2017 air service development forum to further boost connectivity.
"With a massively under developed leisure market and other domestic business opportunities, we are confident we can secure more non-stop air links," Fella confirmed to Routesonline during our interview this week. Evansville is clearly a high-yield market, driven primarily by white collar workers from the high number of manufacturing companies near the city, but also has strong international demand, things that catch the attention of network airlines in particular.
"The recent Dallas – Evansville aircraft upgrades were in-part driven by the relatively strong business class demand to and from Asia," said Fella. Much of this is due to the presence of international manufacturers, particularly from the region's largest employer, Toyota (Dallas is the North American HDQ of Toyota, while Evansville is home to one of their largest US manufacturing plants). MIDT data for 2016 highlights this international demand, with Nagoya, Japan among the largest international O&D market from Evansville.
The airport's focus is clearly domestic though and Houston, New York and Washington are high up its target list, as is Minneapolis/St Paul, a market that was previously served for a limited period by Delta between June and September 2011. Houston's George Bush Intercontinental Airport was among its five largest unserved destinations in 2016, while New York (mainly via LaGuardia and Newark) and Washington (mainly via Reagan National) were its largest unserved city markets.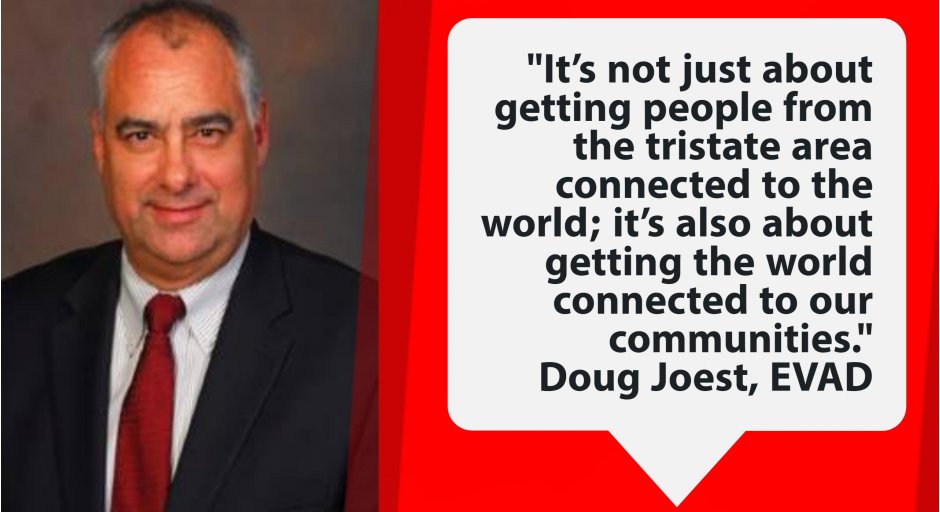 Evansville remains relatively remote, with the closest commercial airport a two-hour drive away. Over 870,000 people live within 60 miles of the airport, and with just Allegiant Air in the market, low-cost options are certainly an avenue to support growth.
While white collar workers from the high number of manufacturing companies near Evansville appeal particularly to the network airlines, the many blue collar workers are a good target market for LCCs and Fella confirmed the airport "will offer aggressive incentives, including marketing support" to any new LCC service, underpinned by its already relatively low airport costs.
"There are some particularly strong leisure markets on our target list, including Las Vegas and more Florida destinations such as Tampa and Fort Lauderdale are also among those on the list," she added.
A key part of the airport's success has been the support of the local community, and partnership with local stakeholders such as the Economic Development Coalition of Southwest Indiana, Southwest Indiana Chamber of Commerce, Evansville Convention and Visitors Bureau and many other regional economic development organisations. But as Joest noted in our interview, "it's not just about getting people from the tristate area connected to the world; it's also about getting the world connected to our communities," and something that could help Evansville appear on additional airline route maps and more airport departure screens.