Air Cairo plans for the rise of a new dawn in Egypt
The spectre of terrorism has haunted Egypt's aviation industry over recent years but Air Cairo is determined to press on with plans for innovation and growth. Martin Rivers writes for Routes News.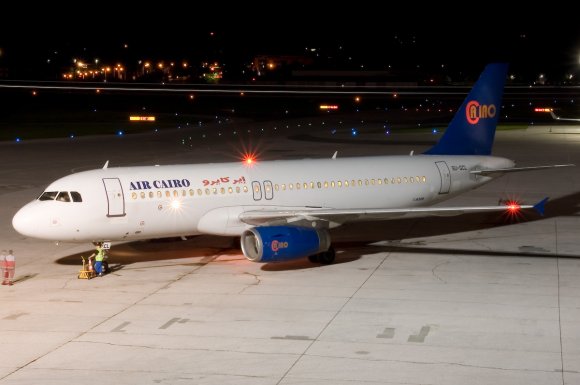 Despite crisis after crisis paralysing the Egyptian market in recent years, Air Cairo is sticking by its growth plans and even stepping up activity in Europe as it evolves from a mixed charter and low-cost carrier (LCC) into a hybrid scheduled operator.
The airline was launched in 1997 as a charter specialist, but gradually diversified with low-cost flying after EgyptAir, the state-owned flag-carrier, became a shareholder in 2003. Its brand name is somewhat misleading, with the majority of flights departing from secondary cities like Sohag and Asyut on the Nile, Sharm El Sheikh and Hurghada on the Red Sea, and Alexandria on the northern coast.
Although a good portion of the network caters for regional flows between Egypt and Saudi Arabia, Air Cairo's leisure bases have inevitably felt the impact of repeated aviation disasters and scares in the country.
"The demand, of course, was affected after the crash of the Russian aircraft," CEO Yasser El Ramly says, referring to the October 2015 likely bombing of Metrojet Flight 9268 shortly after take-off from Sharm El Sheikh International Airport. "The first half of the year was very tough from January to June, but still we operate around 30 weekly flights to Europe with good loads, even with a 75 per cent load factor."
Egyptian aviation was rocked by three further incidents in 2016: the hijacking of EgyptAir Flight 181 in March by a man with a fake suicide-bomb belt; the still-unexplained crash of EgyptAir Flight 804 in May; and the attempted cockpit storming of Air Cairo Flight 462 in September.
Coming on the heels of the 2011 revolution against dictator Hosni Mubarak and the 2013 military coup, these successive crises have pushed Egyptian tourism revenues down to just $6 billion per year – less than half the takings seen in 2010.
Ramly's response has been to change the business model again, slashing charter operations to just 15 per cent of activity and changing the product to match regional LCC competitors such as Saudi Arabia's Flynas and Kuwait's Jazeera Airways.
"We want to introduce a new strategy in the Egyptian market... to make our scheduled flights available to many customers, not only for the tour operators and the people who have a programme with the hotel," he says, describing self-booking as a novel concept for many holidaymakers. "We still see room for charter, especially for the high season. But we would like for all the markets we serve to be all-year-round so that customers can always find an aeroplane to spend a nice holiday in Egypt."
With charter operations likely to account for just 10% of the business this summer, Air Cairo is investing in new distribution channels in a bid to capture more scheduled traffic. The carrier transitioned to Amadeus's Altéa Reservation and Inventory systems in June, broadening visibility of its flights and laying the groundwork for future interlines and codeshares.
"One of the reasons that we moved to the Amadeus system is because we would like to have cooperation with some of the private airlines in Egypt and the Middle East, and in Europe as well," Ramly confirms. "We signed already an interline agreement with EgyptAir, and we are ready to take this step... with airlines in Europe and the Gulf."
Asked whether Air Cairo is repositioning itself as a full-service carrier, he side-stepped the question by invoking its deliberately ambiguous "low-fare" label.
All of the airline's passengers currently receive a free checked baggage allowance and free onboard meals. One of its aircraft also has a business-class cabin, albeit only because it was transferred from parent company EgyptAir and is used on routes from the capital. Ramly says that in future up to 25 per cent of the fleet may be configured with a premium cabin.
As of December 2016, Air Cairo's seven Airbus A320s were spread thin among eleven scheduled destinations in Europe (Belgrade, Billund, Bratislava, Budapest, Copenhagen, Dusseldorf, Hannover, Munich, Oslo, Prague and Stuttgart); eight in the Middle East (Amman, Doha, Hofuf, Jeddah, Kuwait, Qassim, Riyadh and Yanbu); and Tbilisi in the Caucasus. Charter flights to other points in Poland, Germany, Austria and Russia are also operated.
Emboldened by early signs of a tourism recovery – visitor numbers to Egypt rose seven per cent month-on-month in October – the airline is planning scheduled route launches to Katowice, Linz, Vienna and Warsaw. Services to Baku should also resume in 2017, while studies continue for Bucharest, Dubai, Kazakhstan and one additional point in Germany. Network expansion will be fueled by steady growth of the fleet, which is expected to reach 10 units this summer and 20 by the end of the decade.
Ramly says that a new aircraft livery may also be on the cards, although management has opted not to make Air Cairo's brand more reflective of its current network. "We studied [whether we should] change our company name," he admits, referring to its limited presence in the capital. "But we found that we built it up over the years, so we will keep it."
While the self-professed low-fare airline is now committed to expansion, the outlook for parent company EgyptAir remains unclear. The flag-carrier lost $1.5 billion in the five years following the Arab Spring. Its 2016 financial results have not been disclosed, but it is hard to imagine any rebound given the fallout from Metrojet Flight 9268 and the three other
Plans to grow the group's fleet from about 75 to 120 aircraft by 2025 have repeatedly been shelved, with management ordering just nine planes last year versus a projected figure of 70. Chief executive officer Safwat Mosallam insists that eight of those units – all Boeing 737-800s – will be delivered on schedule this year, although civil aviation minister Sherif Fathy has spoken publicly about deferrals.
Even if the new Boeings do arrive on time, they will almost certainly be used as replacement – rather than expansion – units. EgyptAir disposed of three A320s last year and is planning to phase out more Airbuses, as well as selling four stored 737-500s. Notwithstanding the resumption of Japanese charter flights in 2016, its network remains heavily contracted against pre-crisis levels.
Air Cairo is not the only Egyptian carrier shifting its business model in response to the myriad challenges bearing down on the North African nation. Local rival Nesma Airlines has already completed its volte-face from charter operator into a fully scheduled carrier. "It wasn't a strategic plan to be all-scheduled," managing director Ashraf Lamloum admits. "[It was] due to the impact of the circumstances that we faced."
The carrier launched in 2010 with a similar business model to Air Cairo, targeting Europeans who visit the Red Sea and Nile River resorts on package holidays. But as the fallout from the Arab Spring intensified, it began basing aircraft in Cairo for scheduled flights to Saudi Arabia – tapping a resilient country pair that has limited exposure to tourism. It now serves nine Saudi cities from Egypt's capital, as well as flying domestically within the kingdom.
Lamloum says that Nesma could resume charter operations as soon as this summer, but only if the prices offered by travel agents are commercially attractive. "Our ideal [setup]… is to be mixed charter [and] scheduled," he insists. "Charter operations secure foreign currency; scheduled operations give you better yields and higher frequencies."
Another local operator with a strong presence in Saudi Arabia is Nile Air, the largest private carrier in Egypt. It presently deploys five Airbus A320s and one Airbus A321 from Cairo and Alexandria, versus Nesma's Egyptian fleet of three A320s and one Airbus A319.
Chief executive officer Ahmed Aly favours the country pair for its diversity, explaining: "In Saudi Arabia, we've got the religious Hajj and Umrah traffic; we've got the visiting friends and relatives traffic, in terms of the large Egyptian community living out there; we've got the strong inbound tourism from the Gulf region; we've got the corporate agreements with the oil companies and with universities in Saudi Arabia and Egypt; and we've also got the government traffic."
His nine-point Saudi network is complemented by other regional services to Al Ain, Baghdad, Basra, Istanbul, Kuwait and Port Sudan. And while there are no plans to scale up traditional charter flights, Nile Air is slowly broadening its leisure horizons. Last year, the airline launched domestic routes from Cairo to Hurghada and Sharm el Sheikh, as well as connecting the latter resort with Amman.
Voicing confidence about a near-term pickup in Egyptian tourism, Aly adds: "We certainly believe that in the foreseeable future Nile Air will have a presence in the European market."
With so many problems blighting Egyptian tourism in recent years, some pundits believe the market may have finally bottomed out. Colliers International, a commercial real estate firm, says that hotel revenues are now climbing across the country. Germany's decision to lift travel restrictions against Sharm El Sheikh has also buoyed hopes of an upturn. Nonetheless, Britain and Russia are among the countries still opposing non-stop flights for fear of another airborne atrocity. As long as the shadow of terrorism looms over Egypt, none of its airlines can take recovery for granted.
This article is modified from an original feature that appeared in...

ROUTES NEWS - ISSUE 1, 2017

PLEASE CLICK HERE to view the magazine.