Singapore Changi Airport wins Routes Asia Marketing Awards
Singapore's Changi Airport was announced as the overall winner of the Routes Asia edition of the Routes 2017 Marketing Awards which were formally announced during the Networking Evening event which took place in Okinawa, Japan.
Singapore's Changi Airport was announced as the overall winner of the Routes Asia 2017 Marketing Awards at a ceremony yesterday evening alongside the Okinawa Convention Center in Okinawa Prefecture, Japan.
The annual Routes Marketing Awards recognise excellence in airport and destination marketing. Airlines vote for the marketing services that support the successful launch of new routes or the development of existing ones, making them highly regarded in the aviation industry.
The awards, which are voted exclusively by airlines, are split into four categories comprising of three airport categories, split by size and a destination category for the best destination marketing campaign by a tourism authority.
In addition to the overall winner, the awards are judged in five categories. Changi was also honoured in the 'Over 20 Million Passengers' category; Adelaide International Airport won the '4 to 20 Million Passengers' category; Sunshine Coast Airport won the 'Under 4 Million Passengers' category; and Philippine Department of Tourism won the 'Destination' category.
The award recognises a strong 2016 operational performance from Changi Airport. Over the past 12 months, the airport added eight new destinations to its network including three long-haul links to Canberra, Wellington & Dusseldorf, with Changi becoming the only Asian airport with direct air links with Canberra and Wellington.
Three more new long-haul links to Stockholm, Athens and Addis Ababa will be added to Changi's connectivity this year. It also welcomed six new airlines and exceeded the 58 million passenger mark thanks to a six per cent traffic growth.
Changi Airport Group is strongly committed to growing its business together with its partners through a variety of platforms supporting airline partners on demand generation and improving passenger experience.
"We constantly seek strategic partnerships and collaborations with local governments, tourism boards and even other airports to develop tourism and traffic flows between Singapore and markets around the world," said Damon Wong, general manager, airline development, Changi Airport Group.
"Changi Airport has been, and will always be committed to growing together with our family of airlines. We will continue to seek innovative ways of marketing our home, our air hub, and look forward to more exciting years ahead with our invaluable partners," he added.
It is clear what value the airport group places on these partnerships with airlines and trade partners to grow business. "We have developed strategic partnershipsto garner greater governmental support as well as explore new business segments and/or models to grow air travel to, from and via Singapore," said Wong.
"We provide our airline partners with effective platforms to meet like-minded airlines, travel agents and travel trade intermediaries to market and grow their business with us. And when our partners push boundaries with us, to explore new frontiers and achieve successes in new and exciting areas, we celebrate milestones with them," he added.
Okinawa Prefectural Government and Okinawa Convention & Visitors Bureau have been hosting the Routes Asia 2017 aviation conference over the last two days, the first time it has ever taken place in Japan.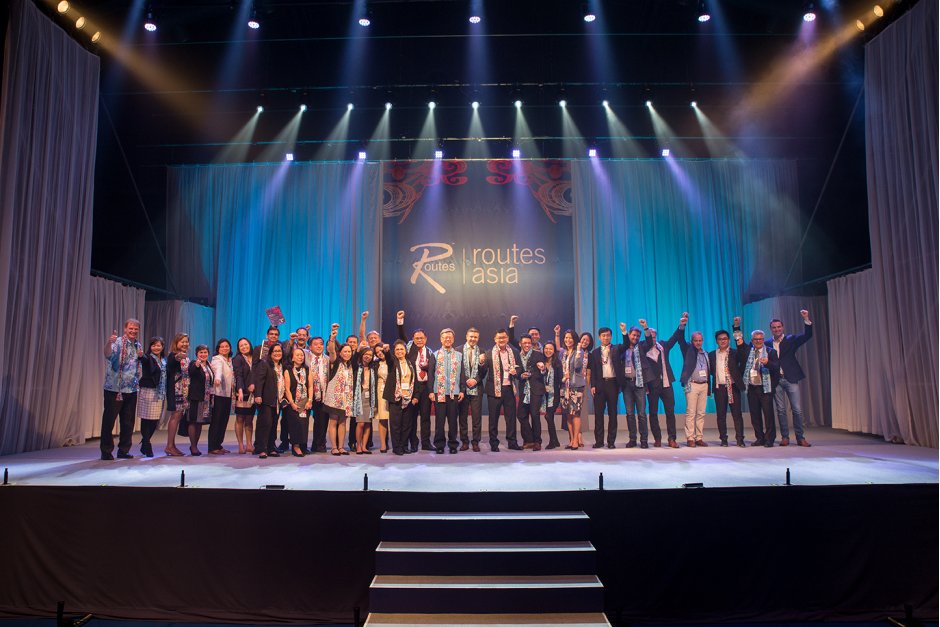 A respected panel of judges made up of senior members of the airline network planning community reviewed airline nominations and submissions from the nominated airports in order to determine the winners.
The panel consisted of the following experts:
Michael Burke, assistant director commercial, Hong Kong Airlines
Seb Mackinnon, head of airport partnerships, Jetstar Group
Eric Nabong, senior manager business planning, Philippine Airlines
Jonathan Hutt, social marketing director, Spring Airlines
The full list of companies shortlisted under each award category were as follows:
Overall Winner
Singapore Changi Airport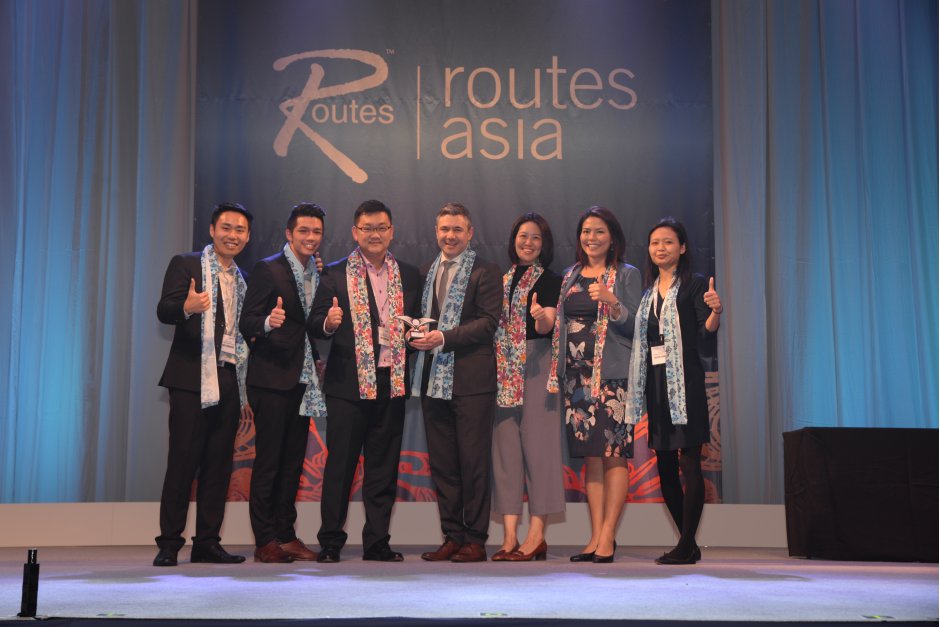 Over 20 Million Passengers
Singapore Changi Airport - Winner
Mumbai Chhatrapati Shivaji International Airport - Highly Commended
Narita International Airport Corporation
Incheon International Airport
Kuala Lumpur International Airport

Under 4 Million Passengers
Sunshine Coast Airport - Winner
Bhubaneswar

Airport
Boracay International Airport
Guam International Airport
Queenstown Airport

4 - 20 Million Passengers
Adelaide International Airport - Winner
Mactan Cebu International Airport - Highly Commended
Auckland International Airport
Christchurch International Airport
Nagoya Chubu Centrair International Airport

Destination Award
Philippine Department of Tourism - Winner
Auckland Tourism
Taiwan Tourism Bureau
Tourism Malaysia
Maldives Tourism Promotion Board