Nice Airport 'more connected to Europe than ever'
We spoke to Nice Cote d'Azur Airport's Julie Marsaux to hear the airport's network development plans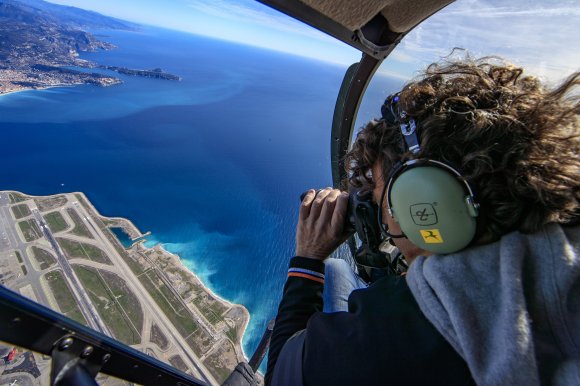 Last year marked the sixth consecutive year of passenger traffic growth of for Nice Cote d'Azur Airport, with the airport hoping that 2017 will be its seventh.
So far Nice's summer schedule has added 19 new routes, including a new long-haul with the comeback of Qatar Airways at Nice in July. In the same month Emirates' flagship A380 will arrive to operate the daily flight between Nice and Dubai currently utilising a B777. Nice is only the second airport in France after Paris to welcome scheduled flights with the superjumbo.
Despite these global successes, the development of Nice Airport mainly relies on the development of its European network, the airport's network marketing and route development manager Julie Marsaux told Routesonline.
"Of the 19 new routes for summer 2017 outlined above, 15 are in Europe," she said. "We're more connected to Europe than ever. This summer the 2017 scheduled network between Nice and Europe has 27 countries, 72 destinations, 42 scheduled airlines and about 855 weekly frequencies."
"Central and East Europe is a fast growing market for Nice," said Marsaux. "For example, the market is now enough mature to welcome a new point in Poland like Krakow (12,000 Pax, BSP 2016) and to open a new route between Nice and Sofia (13,000 pax, BSP 2016)"

---
Julie Marsaux
Network marketing and route development manager
Nice Cote d'Azur Airport

---
Despite Nice's reputation as a holiday destination and gateway to the south of France, Marsaux explained that South and West Europe "keeps growing each year" driven partly by the outbound leisure market.
"We truly expect new outbound sunny destinations from Nice," she said. "People from Nice also need to go on holidays! We're looking at destinations such as the Canary Islands (7,000 pax BSP 2016), Catania (10,000 pax, BSP 2016) or Malta (7,000 pax, BSP 2016)."
"Porto is our main remaining potential still unserved on this part of Europe. With a community of around 14,000 Portuguese residents (the third-largest community of foreigners living in the NCE area) this route represents an opportunity not to be missed (24,000 pax, BSP 2016)."
Although the airport has grown a number of new routes, it has also lost some in recent history; notably routes to Reykjavik and Rotterdam. Restoring both routes is firmy in the airport's sights, said Marsaux.
"The Reykjavik route was operated with success last summer, but unfortunately it has not been repeated. We think it's an excellent opportunity for a carrier.
"Much like that route, our Rotterdam flight was unfortunately terminated for reasons which were not related to its results. We are actively looking for a new carrier to operate this successful route (around 60,000 pax when the flights was operated) and would welcome conversations with any interested airlines."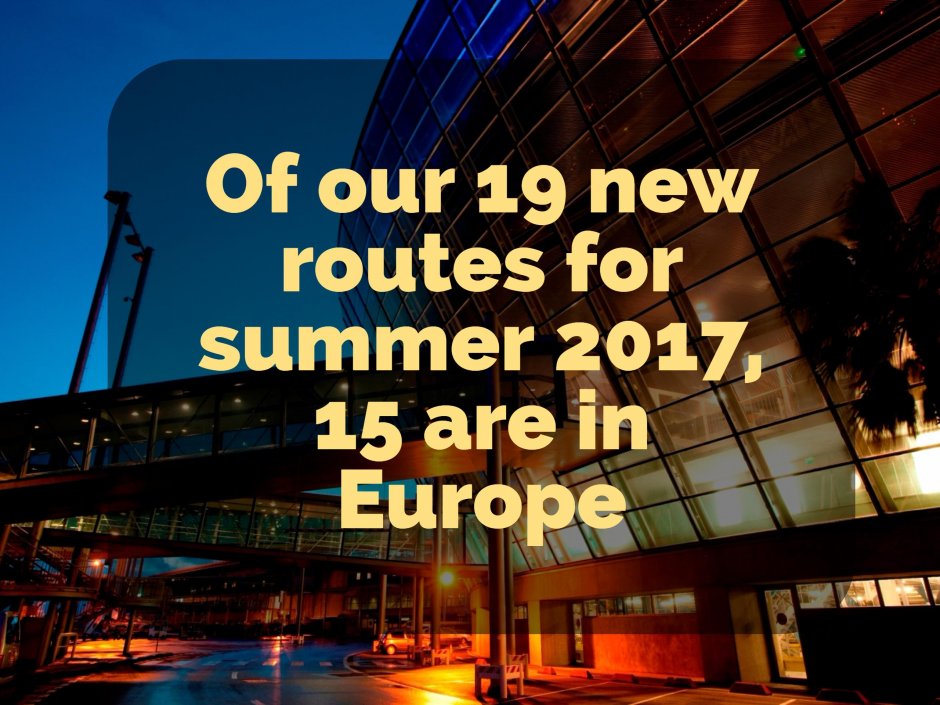 One more step towards competitiveness
Marsaux believes one of the major factors in this continued growth is its drive to become increasingly competitive as an airport.
"Following on from our tax and fees reduction initiative we are also making the third consecutive annual decrease to our Airport security tax, falling 18 percent compared with 2014 (-1.6€ per dep pax)," she said.
"On 15 June 2015, the Aéroports de la Côte d'Azur (ACA) Group announced its commitment to ensuring competitiveness for the next ten years (2016-2025) through a 'Contrat de Compétitivité Territoriale' aimed at scheduled Commercial Aviation at Nice Côte d'Azur Airport."
"This includes a ten-year freeze ('inflation minus inflation') on Airport Public-Service fees for the summer season as of April 2016."
"There has also been a reduction of -2.5 percent of the passenger fees for Winter 2016/2017 which will be followed by four years of -4 percent decrease (which will represent a reduction of more than-17 percent of the Winter tariffs by 2020) and then followed by a freeze, in terms of the current euro value, on new tariffs for the following five years."
Nice Airport's top European development opportunities
All of the below are unserved routes; figures are both ways traffic pax.
DESTINATION

COUNTRY

ESTIMATED POTENTIAL

Rotterdam

Netherlands

60,000*

Southampton

UK

12,000*

*estimated potential based on past performance when the flight was operated

DESTINATION

COUNTRY

2016 INDIRECT TRAFFIC

Porto

Portugal

24,000

Reykjavik

Iceland

16,000

Sofia

Bulgaria

13,000

Krakow

Poland

12,000

Catania

Italy

10,000

Hannover

Germany

9,000

Canary Islands

Spain

7,000

Malta

Malta

7,000
Source: calibrated BSP data, 2016
Photo credit: ©F.SPIRE Abracadabra Studio