SAS outlines its commitment to quality
Scandinavian Airlines believes maintaining a focus on quality rather than price pays dividends for its 70-year-old brand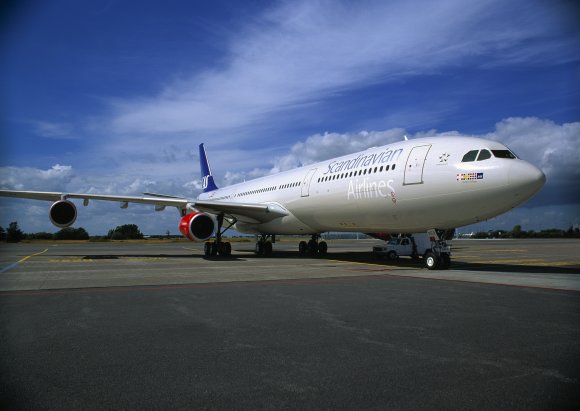 For the past few years when talk has turned to Scandinavian airlines, it has invariably focused on Norwegian and its explosive growth. However, the low-cost carrier (LCC) is just one of many airlines in a busy market and while it might have stolen recent headlines, others have continued to go about their business with less fanfare.
One such airline is Scandinavian Airlines (SAS), which celebrated its 70th anniversary in 2016 and is continuing its strategy largely unabated by the operations of the noisier new kid on the block.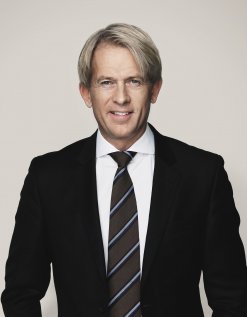 ---
Eivind Roald
Executive vice president commercial. Member of SAS Group Management since April 1, 2012.
---
SAS CCO Eivind Roald says while the airline keeps an eye on what its rival is doing, it has worked hard to ensure there are enough points of difference between the two brands to allow it to compete on its own terms.
In particular, it has been keen to avoid the practices of some other legacy airlines that have ditched key parts of their offering, for instance British Airways' recent decision to do away with its free short-haul catering service. Instead Roald believes it is important to have enough confidence in your own product and back it accordingly.
He says: "Norwegian is primarily focused on the leisure traffic. We are focused on being the first choice for all travellers who travel at least five times per year, independent of the purpose of travel.
"The competition in the corporate market is huge. Every year Norwegian is trying to buy itself into corporate traffic. So far we have been able to keep them out and the prime reason is not about prices, it is about punctuality.
"We have our own network, we have the frequencies and we certainly have the Star Alliance network. Corporates that pay a lot for staff to fly can't afford for people to sit in an airport and don't get support if the flight is cancelled."
Roald argues this is particularly important with key European cities for business travel, where SAS often offers as many daily services as Norwegian in a week.
He adds once the airline has proven it is a trusted brand, it can then avoid the standard pricing tactic of many in the aviation industry – a rush to the bottom.
"Some of my competitors are saying it is only about price but it is not," Roald argues. "You have a market of people only focusing on price, then you have another part of the market that's focusing on quality. It shouldn't be too expensive but it is for people who are willing to pay a bit more.
"For those people it doesn't make sense to give away the tickets [by lowering the prices]; they won't fly Norwegian or Ryanair. While Norwegian might match the [lower] price I will always be £20 to £30 higher as I know I can get that market.
"It is about national attachment to the brand and that's what we were able to build up. It is not just thanks to the 70 years of history we have at Scandinavian Airlines, it is the feeling when you sit in our cabin and look around you, and you find people like you and who you want to be with."
Roald believes this is just as pronounced in the long-haul market where Norwegian has been launching many of its new routes but with little impact on SAS's own operations.
The extra mile
However, Roald is not complacent and recognises the benefits of such competition, adding: "I like to have Ryanair and Norwegian next to us as it is the best way to build. To have rough and tough competitors means you need to develop. You need to go the extra mile to compete."
Roald says one place the airline is not going the extra mile currently is route expansion. It is currently awaiting delivery of the first of its eight Airbus A350s in 2019 before operating new itineraries.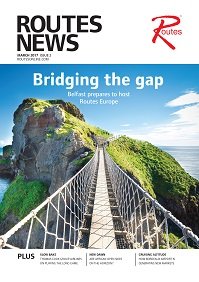 ---
This article first appeared in Routes News, issue 2 2017.
---
However, he adds: "Realistically we see the expansion in long haul. When we are designing the network we put the tickets on the market almost a year before we start the flying. We are planning, we are working on it and we are looking into new destinations going forward."
Roald says China, Iran, Pakistan and India are all eastbound destinations of interest while Canada and the US east coast are also on the radar.
In the short-haul market SAS is shifting much of its capacity from Turkey or Egypt, where the security situation has put tourists off travelling, to Spain.
However, he adds this was largely a matter or increasing frequencies as opposed to launching new routes.
This is not to say SAS will not see its regional Scandinavian and European programme grow, but if it does it will be thanks to the efforts of partner feeder airlines like Flybe and CityJet. Roald believes both of these are far better placed to undertake such operations than SAS on thinner routes.
"Those airlines are specialists in running smaller aircraft," Roald says. "They don't have the 70 years of legacy that we have so they are much more lean and mean."
That may be true but it doesn't mean SAS is bloated by comparison. Indeed with Roald paying such close attention to the offering, it seems the 70-year-old airline is well placed to survive and thrive in an increasingly competitive future.