Hamburg hoping for domino effect with long-haul carriers
Jörgen Kearsley outlines vision to add to Dubai, Newark and Tehran long-haul network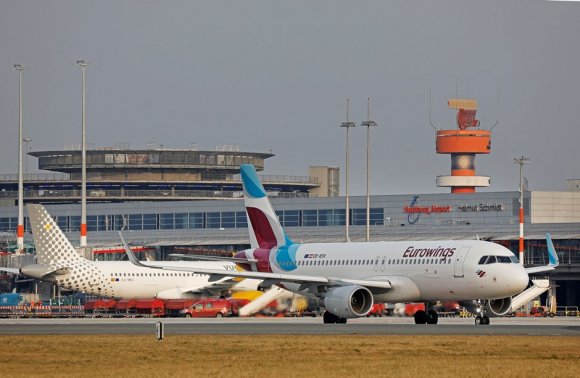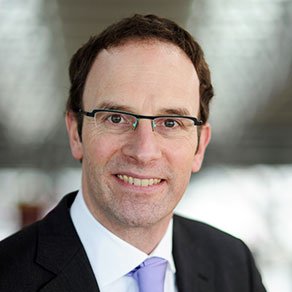 Hamburg Airport, based in the country's second-largest city with its highest density of millionaires, has ambitions to grow its long-haul network. Speaking to Routesonline at Routes Europe 2017, head of aviation marketing Jörgen Kearsley explains the airport's ambitions in China and how attracting key carriers could open up the city's market.
How is the airport performing?
Extremely well, we're growing at the moment by around 6%, especially Ryanair, easyJey, Eurowings, those are the main drivers and so a lot of the white spots we've had in the past have been filled in. We're very pleased indeed, especially with these three carriers at our airport offering a very good service. Nevertheless we still have plenty of white spots and opportunities to take.
What are your main challenges?
Our main focus is still on bringing long-haul carriers to Hamburg. Sometimes carriers want to fly where the others go; we have a better proposition than some of our rivals but airlines want to create routes to them because other carriers are there.
If we can secure one or two major carriers, we believe it will open the gates for more to come here. Convincing the airlines to come to Hamburg, rather than to our rival airports, is our major challenge.
Long-haul low cost or legacy carriers?
We're open to all conversations! We're talking with both at the moment. New technology means that aircraft such as A350s, A330s and 787s are opening up a range of possibilities; especially interesting is the A321neo long range.
What are your remaining white spots?
Marseilles is definitely our largest offline route. Besides this there's Friedrichshafen which has been offline since VLM went bankrupt, plus Nantes which could be a leisure route.
On the long haul side we'd like to have one more route to the US and one to Canada. We'd like a JFK service and one to Miami. And we're also working on services to China for Beijing, Shanghai and Hong Kong.
One of our USPs is that we have more than 500 Chinese companies in Hamburg due to the port, so that country is our most important trading partner. There's a big gap to our next biggest trading partner Russia, and there are a lot of Chinese people living in Hamburg, with a lot of business associations.
There are opportunities for VFR traffic, business traffic and of course outbound leisure from China with Hamburg being such a liveable maritime city. We have two major tourism companies in Hamburg, Caissa Touristic and China Tours, so we have a good proposition for both inbound and outbound tourism.
Hamburg's white spots:
Europe
Bergen
Friedrichshafen
Genoa
Graz
Lyon
Marseille
Mykonos
Nantes
Podgorica/Tivat
Tbilisi/Kutaisi
Vilnius
North America
Atlanta
Boston
Cancún
Chicago
Miami/Fort Lauderdale
New York
Punta Cana
Toronto
Asia
Bangkok
Beijing
Hong Kong
Shanghai
Singapore
What's your core message to airlines?
If you look into catchment analysis of Germany you'll see Frankfurt in the middle. We're definitely the number one airport in the north, and with Germany being an economic powerhouse there's a need for good connectivity out of the region.
We're not a hub airport like some of the others so we're very dependent on carriers using us as a spoke and we're showing how it can offer advantages to them. Hamburg is a comparatively wealthy city with the most millionaires and the highest purchasing power in Germany. There's plenty of money to spend and people are travelling. Low-cost carriers are growing in Hamburg and people are flying more often. The services are becoming shorter but more frequent.
Our beautiful new Elbphilharmonie concert hall is a symbol of how we're marketing ourselves to China in Asia, and the US and Canada. The international press has really discovered this; unfortunately were can't sell any more tickets at the moment because the 2,000 seats every night are already fully booked until August!
What is your marketing approach with local partners?
Lots of meetings together! We meet at least once per week; we're quite a compact city where we know each other and we can create relationships which we can use to benefit the airlines. It's about being fast and agile, and increasingly understanding how our industry works.
We've created a few innovative marketing campaigns with the city, especially on social media, and that's working very well.
How sustainable is your growth?
It is sustainable. We're just now completing a forecast for the year 2035; our last forecast for 2030 showed that our growth is sustainable and hopefully our new one will be the same.